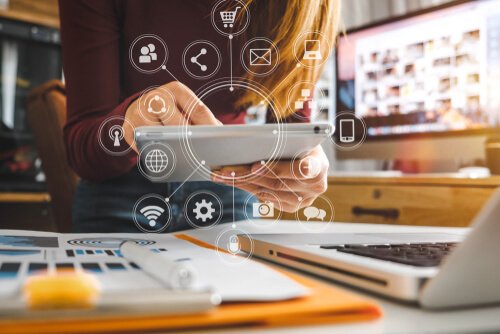 Our IT & Marketing Specialist
14.08.2023
Dive into the world of Ina, our IT and marketing expert at McParking.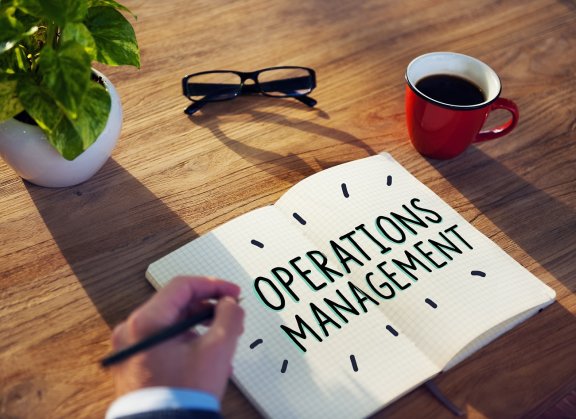 Our Operational Manager Introduces Himself
12.06.2023
Learn more about Tino Schlockow, the Operations Manager at McParking, who is responsible for the smooth running of operations behind the scenes. In our latest blog post, he gives an exclusive insight into his daily tasks, how he ensures the safety and satisfaction of our customers, and what he particularly appreciates about his job. Discover what it means to work at McParking and how Tino spends his leisure time.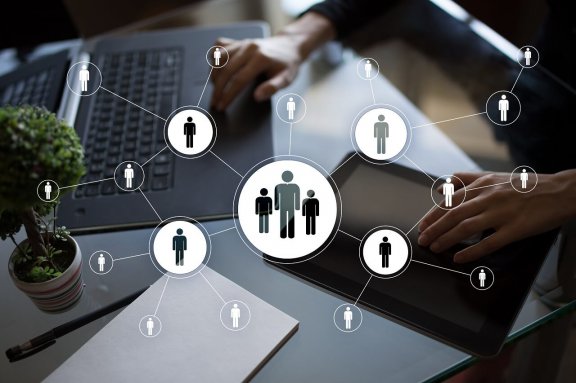 Our authorised signatory introduces herself
15.05.2023
In this interview, our authorised signatory Janine Schlockow introduces herself personally.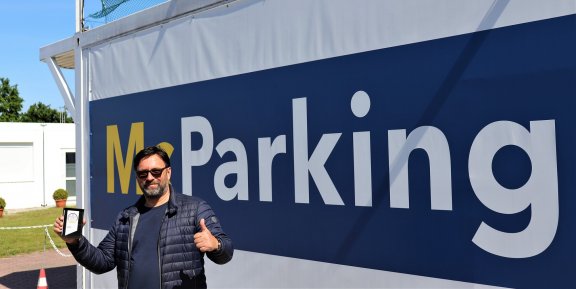 The owner of McParking
17.04.2023
The entrepreneur and founder of McParking: Kai Rixrath in an interview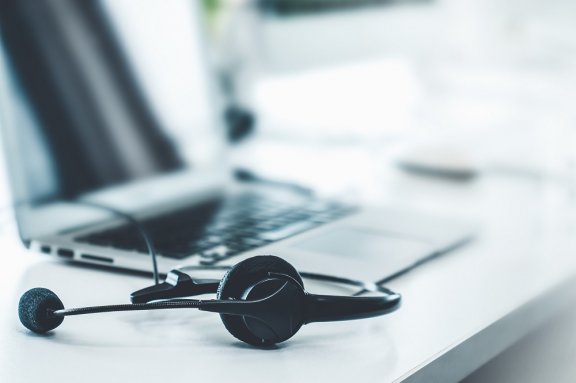 IT & Marketing employee at McParking
20.03.2023
In this blog you will get to know one of the two employees from the IT/marketing department..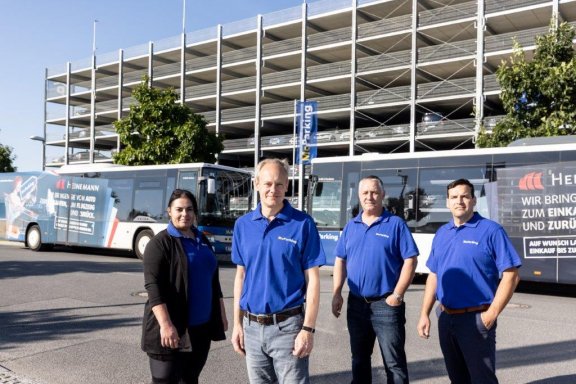 Our Managing Director introduces himself
08.02.2023
You know and use our service, now get to know the people behind the name McParking......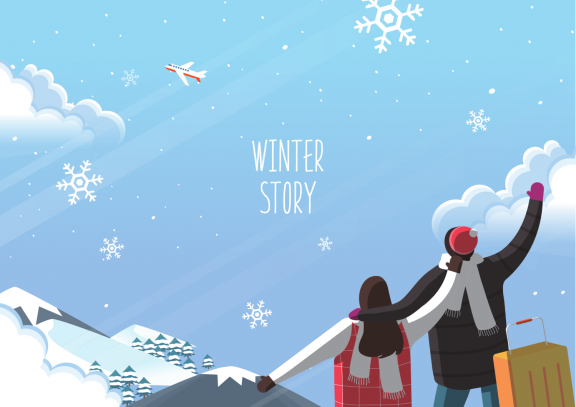 Air travel in the winter months and what to look out for
23.12.2022
In the cold and dark winter months, many people are drawn to go on holiday. Many seek out the warm climes and still others head for the winter sports areas. Here you can find out what you should bear in mind to have a great holiday.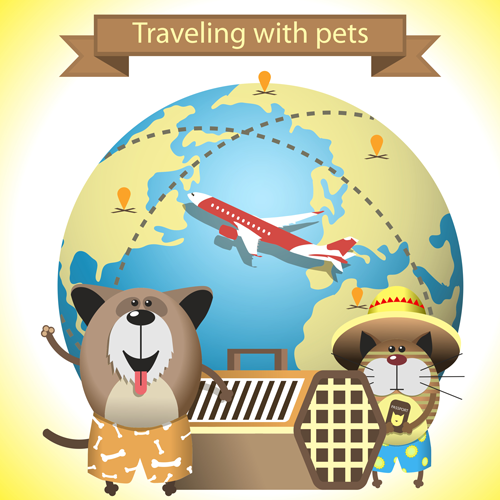 Air travel with a dog or cat - what should I bear in mind?
14/11/2022
Many air travellers have pets they would like to take with them on holiday. If four-legged friends are to be taken on the plane, there are a few things to bear in mind. Careful planning is necessary In this article, the travel experts at McParking explain what you need to consider if you want to check a dog or cat onto the flight with you, for example.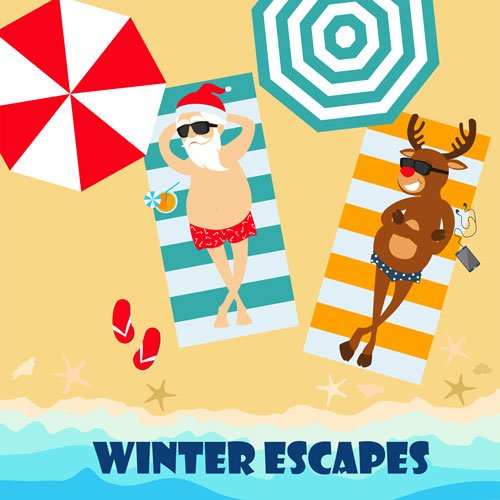 The 7 most attractive direct flight destinations for winter holidays f
10/10/2022
In October at the latest, it gets cold and wet in Germany, the days are short and dark. Many Germans pack their bags now to escape the German winter. They want to spend their Christmas holiday or even the whole winter in a warmer region quickly, easily and without any stopovers. The travel experts at McParking present the seven most attractive direct flight destinations that you can reach from Berlin Brandenburg Airport.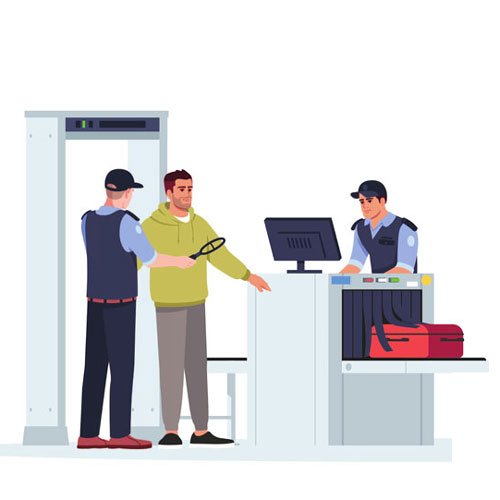 Security checks at German airports
09/09/2022
Between a curse and a blessing: security checks at German airports. McParking gives tips and tricks on how to get through the security checks quickly and without problems. Since the summer of 2022, BER Airport in Berlin has offered the option of reserving a slot for the security check via its app. This is intended to reduce unnecessary waiting times.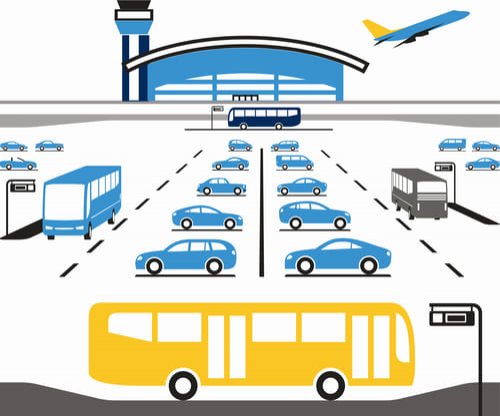 The ultimate comparison – off-airport parking versus airport car park
12/08/2022
The ultimate comparison: In terms of distance, the airport's own car parks are ahead. When it comes to distance, the airport's own car parks have the edge, but when it comes to prices, it's clearly the off-airport parking providers. We have compiled the 5 most important points.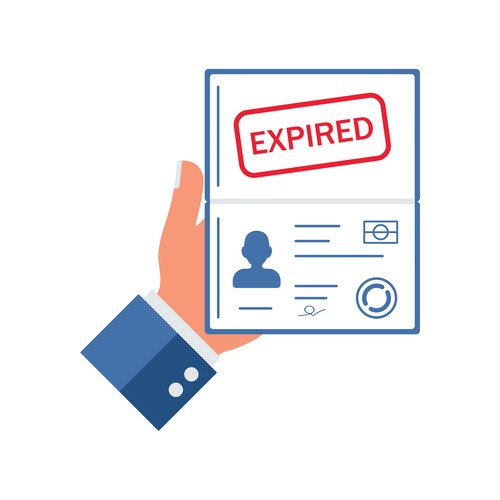 No valid passport - How can I get a temporary one quickly?
11/07/2022
The holiday trip is booked, the suitcase packed, the flight even checked in, and then you suddenly realise that your passport has expired, you have misplaced it or it has even fallen into the hands of a thief. Do you still need the passport at all or is another proof of identity perhaps sufficient? Is there a way to get a new passport at short notice and if so, what documents are needed?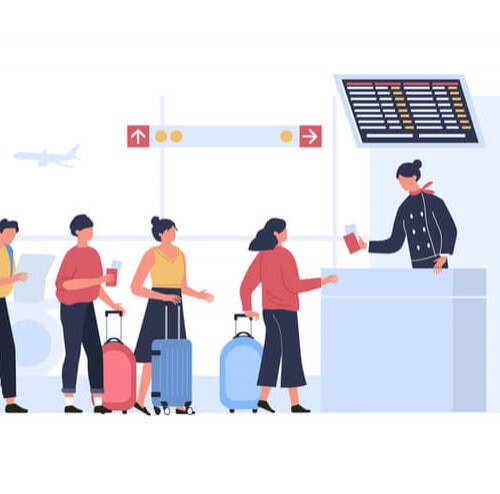 How to check in quickly and relaxed at the airport
15/06/2022
Despite the Corona pandemic, more than 70 million air travellers used the check-in systems at German airports in 2021. The large number of passengers alone does not explain the queues at the check-in counters. The main reason for the long waiting times is often a lack of knowledge about the check-in process.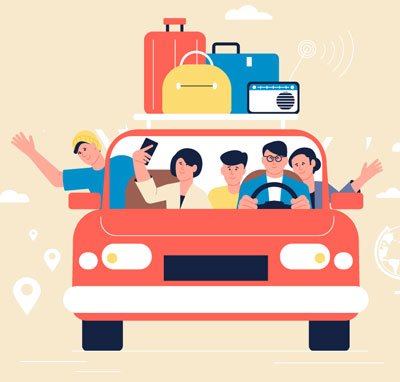 With your own car to Airport Berlin
15/05/2022
The new Berlin Brandenburg Airport has finally been in operation since 2020 and offers capacity for an initial 27 million passengers and several thousand parking spaces for travellers. We show you how to start your flight relaxed and save yourself stress when looking for a parking space.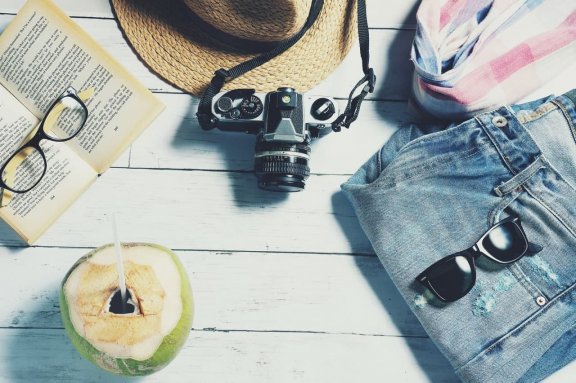 Which variant is the better one?
21.02.2022
It's grey and uncomfortable outside, who wouldn't want to go on holiday again or go on a trip and experience new adventures or just lie on the beach and relax? But which holiday option offers the most advantages? We explain it to you in our blog post...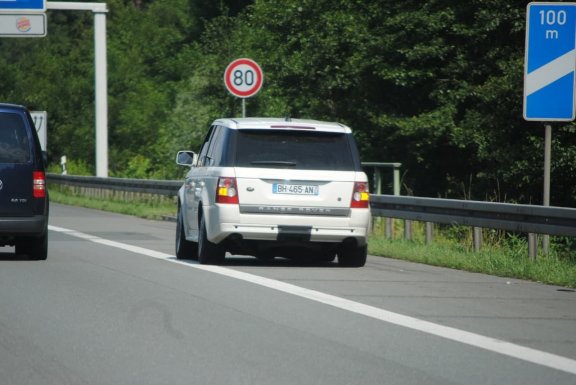 What you must bear in mind in the event of a breakdown on the motorway
14.02.2022
Are there unknown noises coming from the engine compartment of your vehicle or do you have a flat tyre? Then you should move to the hard shoulder as quickly as possible. Of course, keep an eye on the moving traffic. Things can get particularly tricky if you are driving through a roadworks site. If possible, you should continue to the next lay-by with your hazard lights on...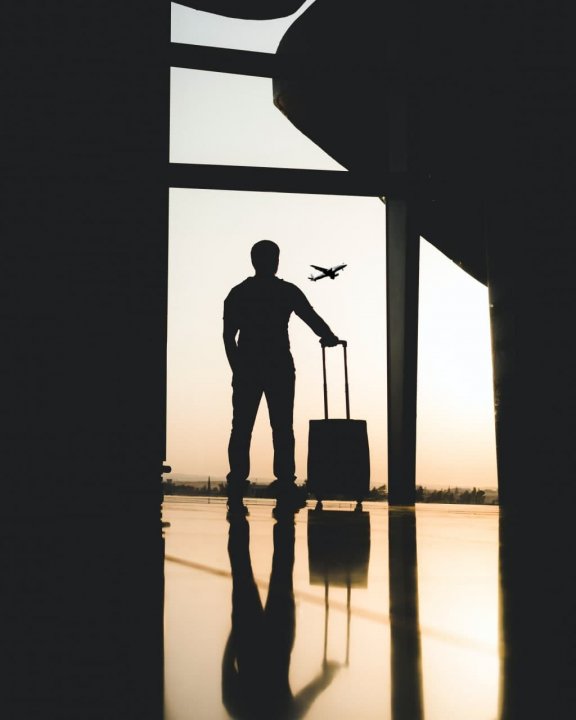 What to do if you miss your flight.
07.02.2022
Arrive at the airport relaxed and waiting for your departure with full anticipation. But then suddenly you don't arrive at the airport on time due to a train cancellation or a train delay. The absolute horror for many. But what can you do if you miss your flight? We explain it to you in our blog post....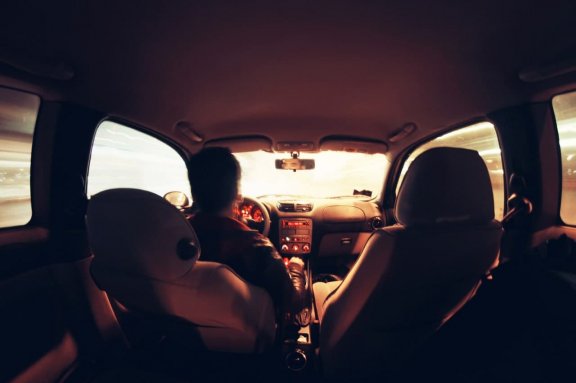 Every driver knows these annoying situations
01.02.2022
Sometimes it's car windows fogging up from the inside, sometimes it's a windscreen wiper that only draws streaks. But that doesn't mean you have to buy a new air conditioner or new windscreen wiper blades.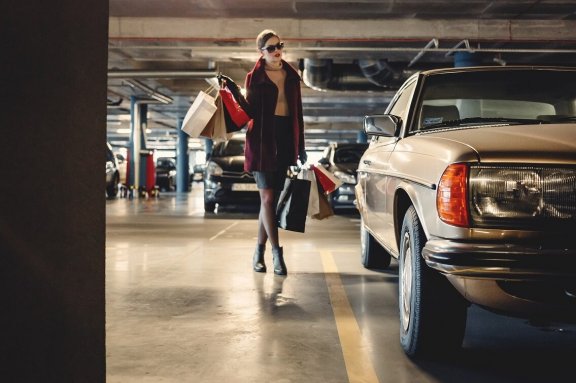 Damaged car
24.01.2022
You come back to the car park from a relaxing shopping trip and notice that your car has a dent or a scratch? That's pretty annoying, especially if the person who caused the accident has simply made off...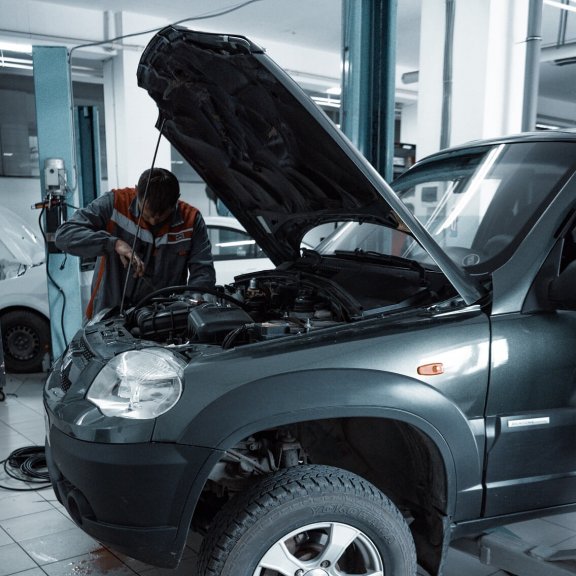 What is tested at the TÜV?
17.01.2022
Did you know that the TÜV has now been an integral part of Germany for over 70 years? In order to be able to guarantee the roadworthiness of vehicles, they are subjected to a technical inspection every 2 years (new cars only after the first 3 years). But what exactly is checked on the car during the main inspection (HU)?...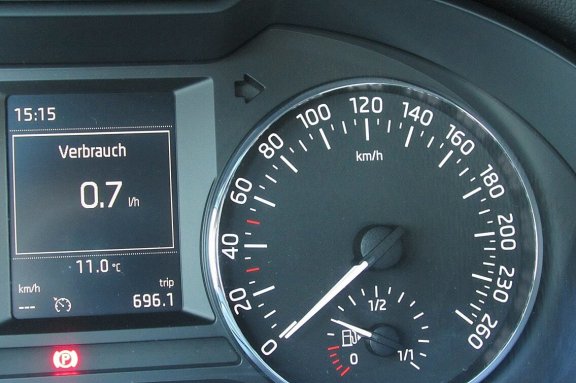 This is how you save your fuel!
10.01.2022
In our blog post, we give you helpful tips on how you can reduce your fuel consumption...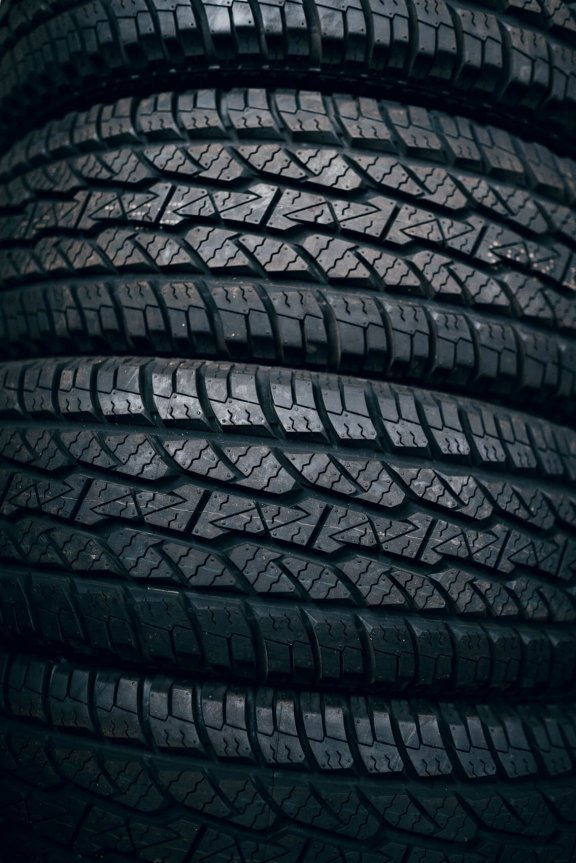 Summer and winter tyres or all-weather tyres?
31.12.2021
What type of car tyre are you? Do you always switch between summer and winter tyres or do you use all-season tyres? McParking shows you the advantages and disadvantages of both options in the blog post...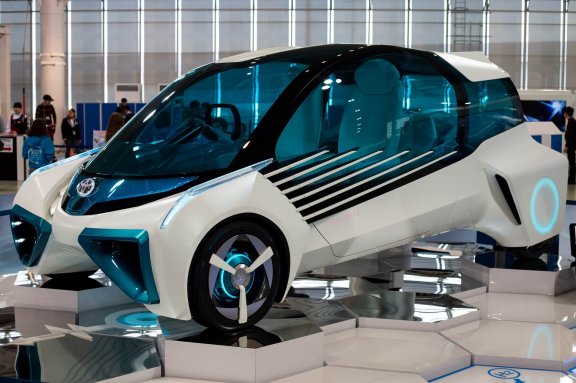 Cars of the future
24.12.2021
What does the future of automobility look like? Will only sustainable cars be built in the future? Will all cars in the future only drive autonomously? In our blog post you will learn about the future trends of the automotive industry...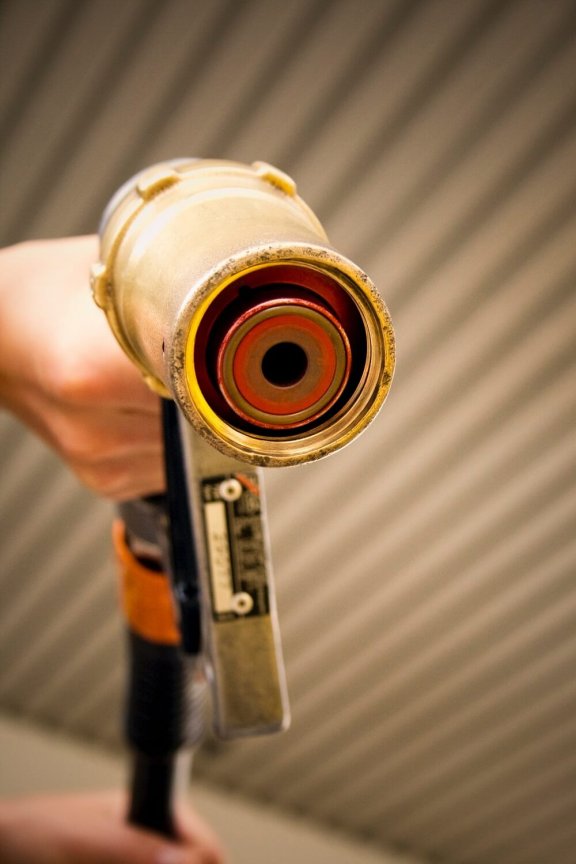 Cars with hydrogen drive
18.12.2021
Is hydrogen the drive of the future and better than an electric car? Is it cheaper to refuel a hydrogen vehicle or to charge an electric car? In our blog post we reveal interesting details...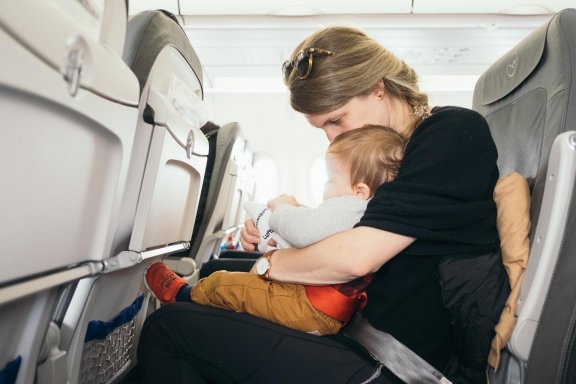 Flying with babies or toddlers
11.12.2021
Are you flying with your baby or toddlers for the first time? In this blog post, McParking gives you some useful tips on what is best to take with you and what you should look out for...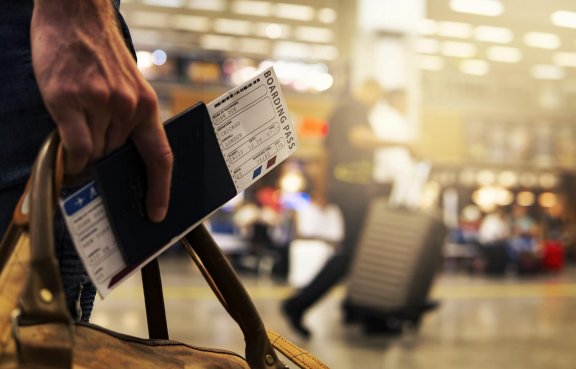 First flight – the procedure
03.12.2021
Are you flying for the first time and would like to know what you need to be aware of? In our blog post we will tell you useful tips and tricks so that you know what you need to pay attention to...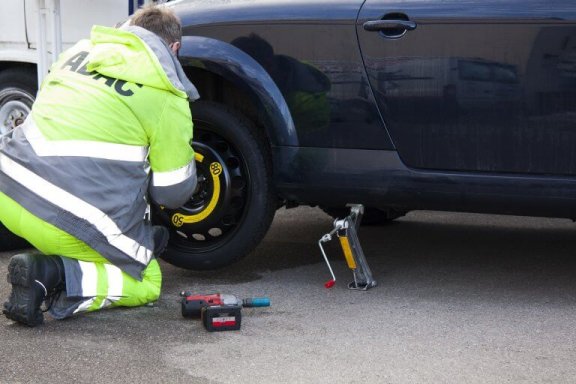 What to do if your car breaks down?
16.11.2021
The tyre bursts or the engine suddenly goes on strike - a car breakdown is always annoying, but unfortunately it can happen to anyone. What you need to bear in mind in the event of a breakdown and when you need to notify the police...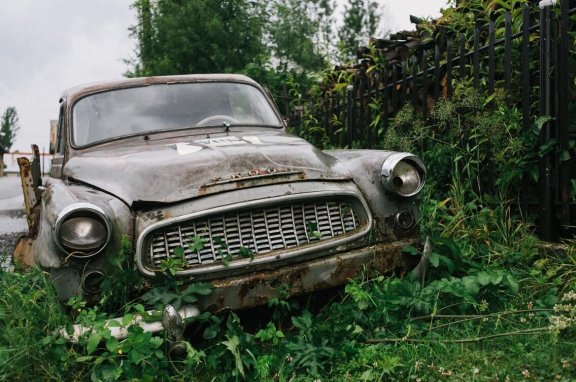 Car recycling - Which parts are worth recycling?
11.11.2021
Cars that are no longer roadworthy are recycled. Recycling is the process of reprocessing and reusing items. This is important for our environment in order to save resources and have as little impact on the environment as possible...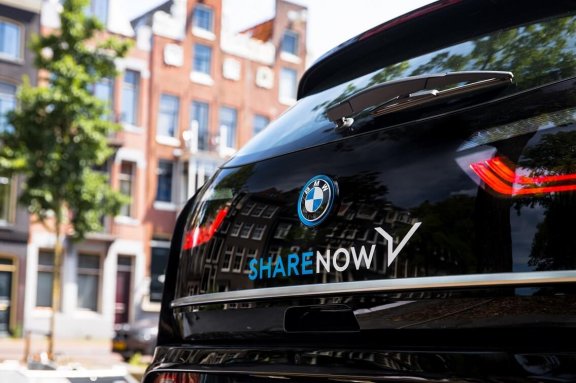 Car sharing - sharing instead of owning
05.11.2021
Many items are no longer bought these days, but shared. More and more often, we come across sharing options. Whether it's a flat with flatmates or even a car. The sharing offer is diverse...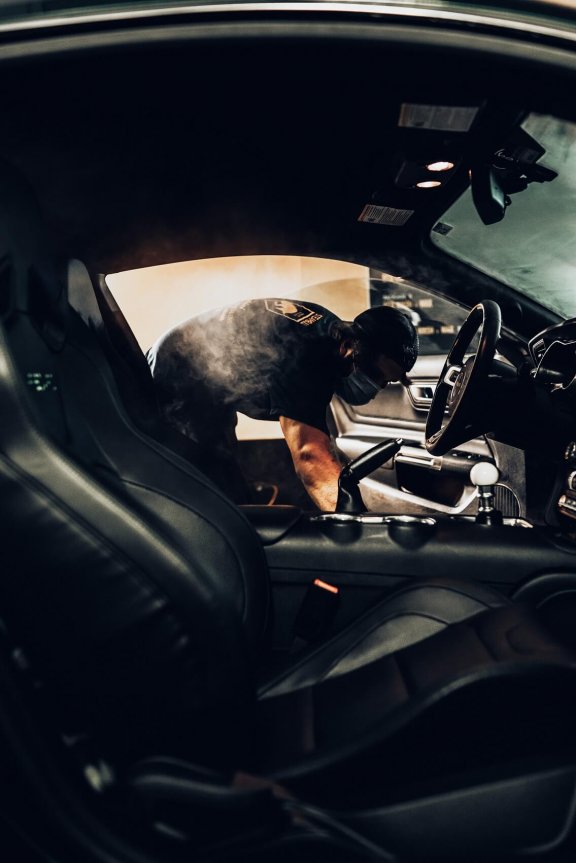 Tips and tricks for your car
26.10.2021
You're stuck, your doors are frozen or you just want to say goodbye to annoying old stickers on your vehicle?! Here you can get useful tips...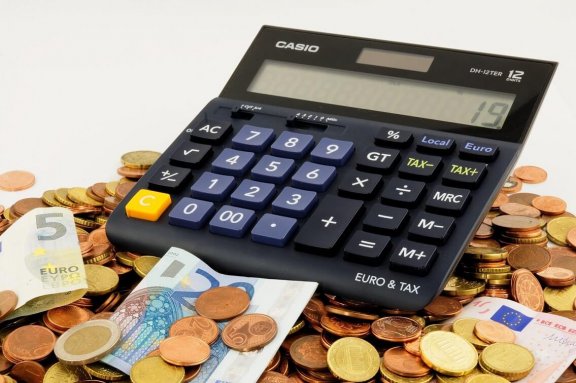 What is the composition of the car tax?
19.10.2021
Approximately 65.8 million motor vehicles and trailers are registered nationwide. Thus, every year approx. 9.4 billion ...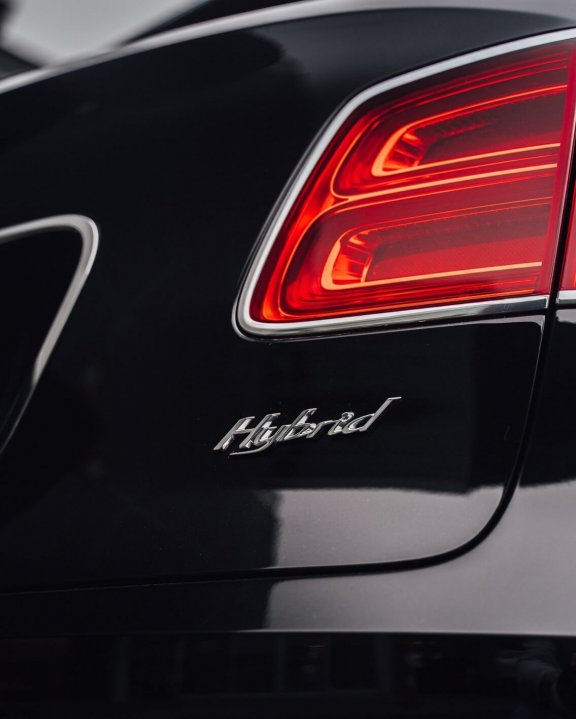 What is the difference between the hybrid models?
12.10.2021
Plug-in hybrid, full hybrid and mild hybrid - everyone has heard of them, but what's the difference ...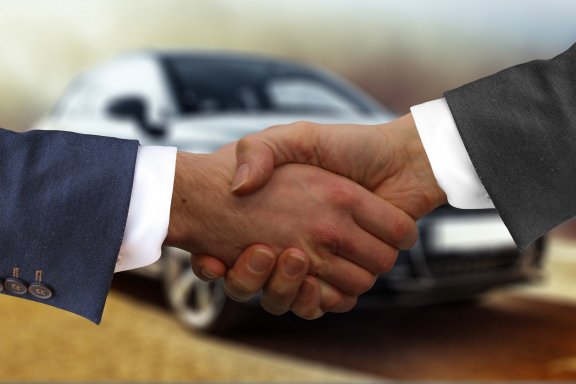 Leasing - renting instead of buying
04.10.2021
How does it work with the insurance? What costs are incurred and do you have to pay the repair costs yourself in the event of an accident? You would like to invest in a new or ...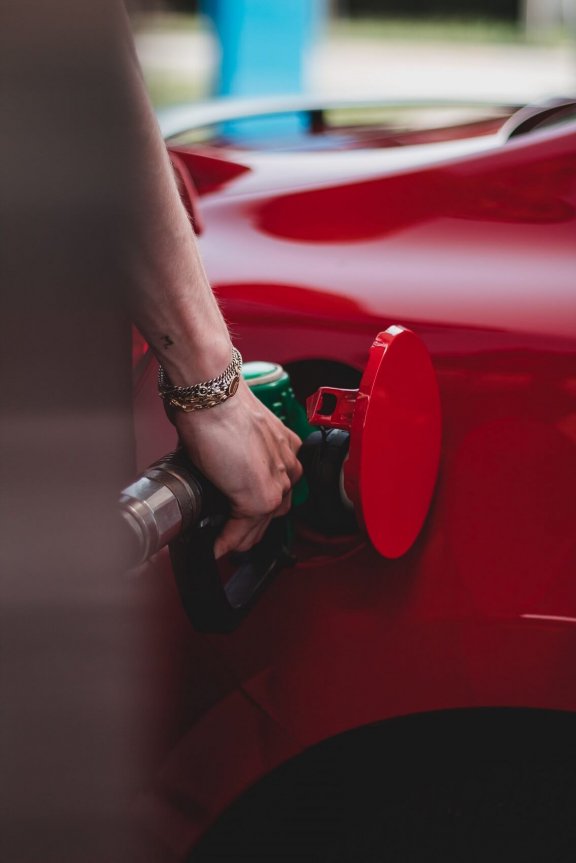 Is it worth converting to gas?
30.09.2021
Are you thinking about switching to gas fuelling and whether it will pay off? Yes, if you compare the fluctuating petrol prices with the far more stable and favourable LPG prices...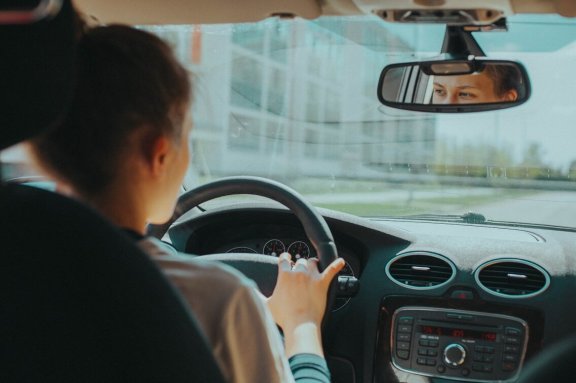 7 upgrades for more equipment
26.08.2021
There are many gadgets for your car, whether it's a sat nav or a bike rack. Which things you can install yourself and which you should rather have installed by a professional, we explain in the blog...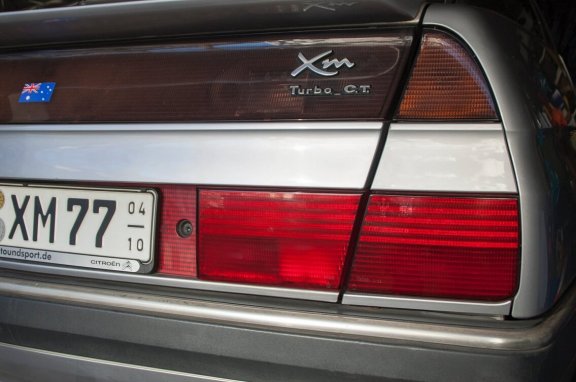 Special licence plates and their meaning
26.08.2021
What do the different number plates mean? Sometimes the combination of numbers and letters is red, sometimes green and some number plates ...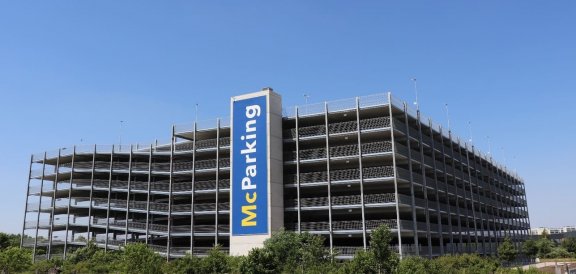 Just a parking space?
17.08.2021
McParking is not just a car park or parking garage! You can find out here what advantages you enjoy as a customer...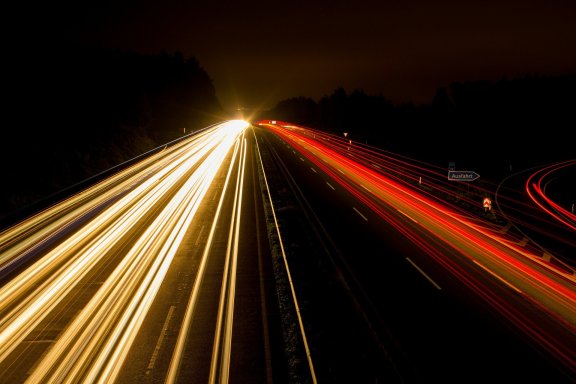 Arrive safely 2021
25.06.2021
Driving continuously in the left lane, tailgating or honking your lights to ask the car in front to move out of the lane - these are all behaviours that, in case of doubt, can lead to a fine or even a driving ban and points in Flensburg. There are certain rules...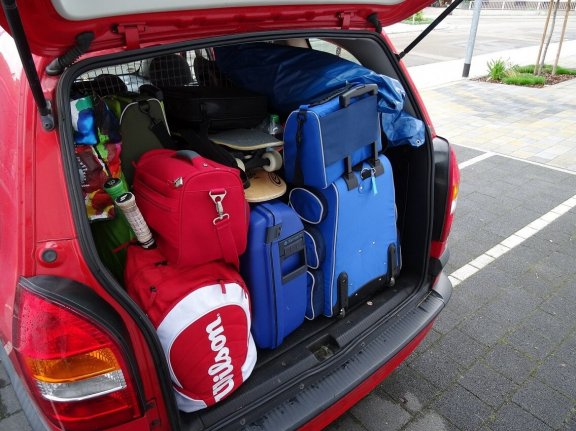 Gadgets that make your holiday easier
12.07.2021
Travelling can sometimes be quite exhausting. Imagine you are travelling several thousand kilometres south in a coach...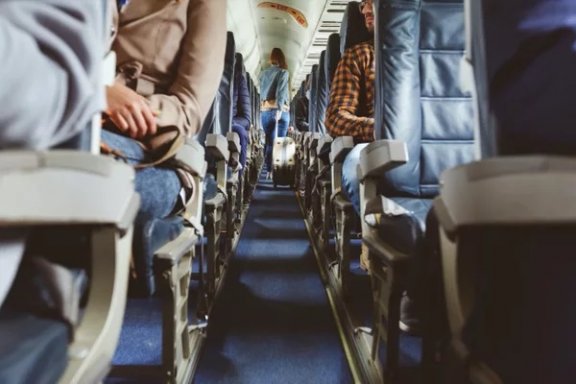 Behaviour in the aircraft in emergency situations
10.08.2021
Very few passengers really listen attentively to the stewardess' safety briefing. But the instructions are vital in an emergency...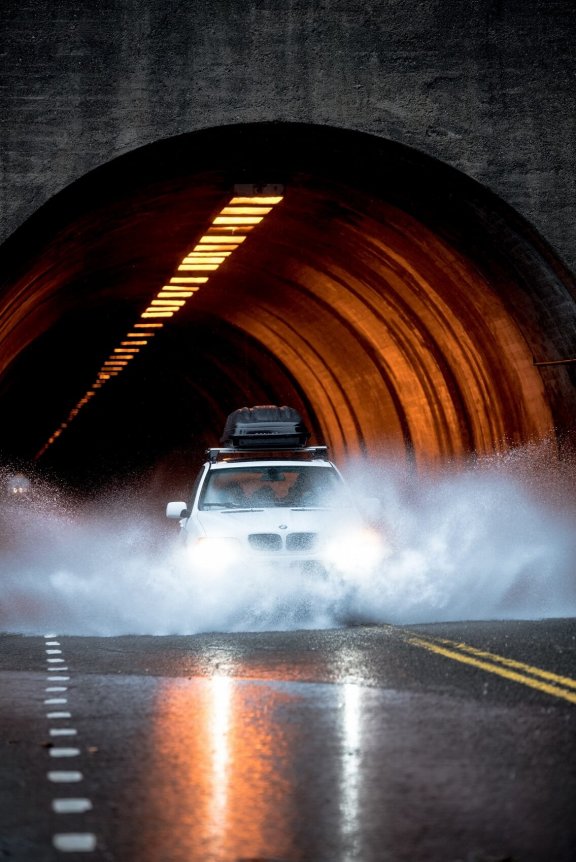 How much weight fits in my car?
03.08.2021
Travelling by car can be a lot more practical than by plane. In your own car you have the freedom to take a few more things with you. But you also quickly run the risk of overloading your own car...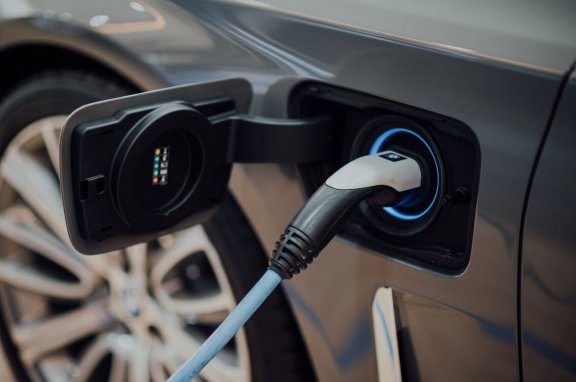 Compact e-cars good and cheap
26.07.2021
The number of electric-powered cars in Germany continues to rise. More and more people are deciding to buy an e-car. Last year, 194,163 e-cars were registered...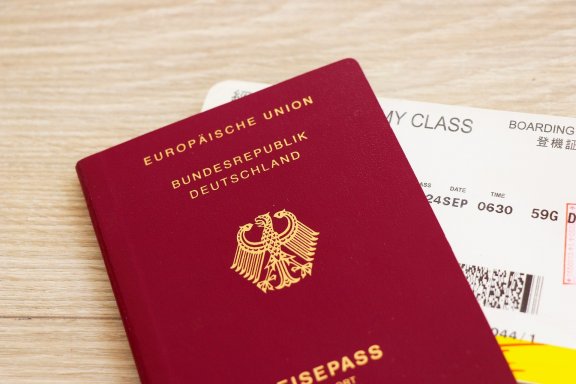 Travelling in Europe and overseas
16.07.2021
To be able to travel, you need proof of identity, even if you want to travel within the European Union. You can travel to EU member countries with your valid identity card without any problems. ...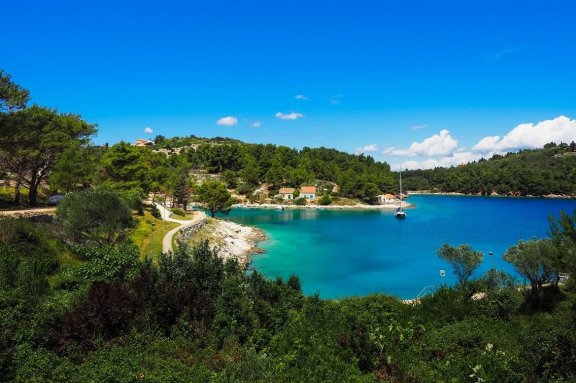 Destinations
29.06.2021
If you decide to go on holiday spontaneously, it is worth comparing the destinations as well as the flight prices. From BER you can fly to almost all European countries cheaply and easily. We present you the cheapest destinations in Europe ...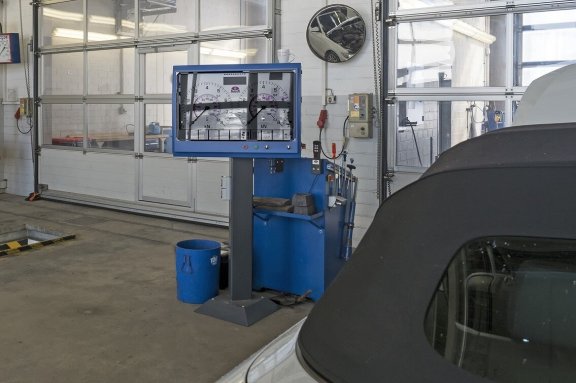 TÜV deadline to be met
29.06.2021
Car owners have to go to the TÜV inspection or main inspection (HU) every 2 years. New car owners have to go for the first time after 3 years, then also every 2 years. Do you know when your car will next have to undergo a main inspection? ...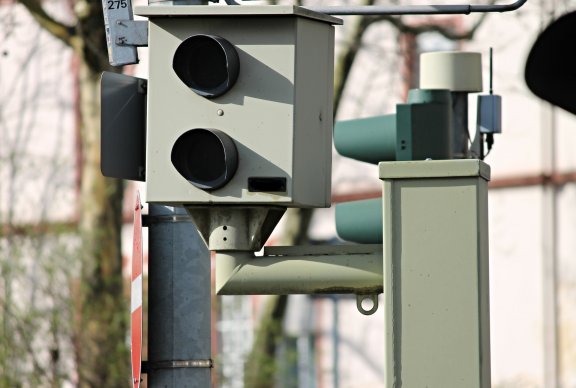 Amendment of the catalogue of fines 2021
23.06.2021
The most common offence on German roads is speeding. In order to better protect all road users and deter motorists, the catalogue of fines is reviewed annually and adjusted as necessary. To give you an overview of which penalties have been changed, we have listed the most important points for you....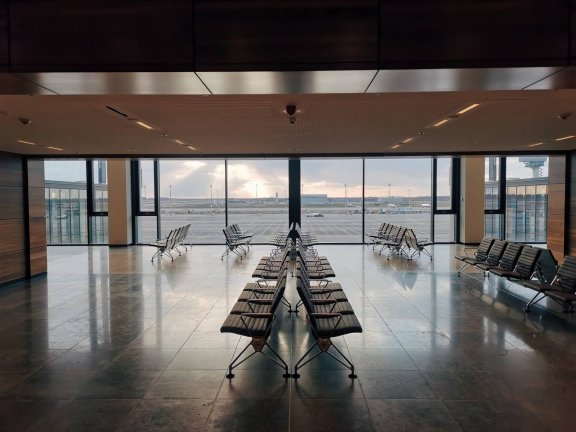 Visitor Terrace BER
21.06.2021
Going on holiday despite the pandemic? Find out here what you need to bear in mind when leaving and entering the country! - You can find cheap parking spaces at McParking. Summer is approaching. The weather in Germany, however, doesn't seem to have noticed much of this. The last few months and the difficulty of planning trips last year have left their mark - we are ready for a holiday...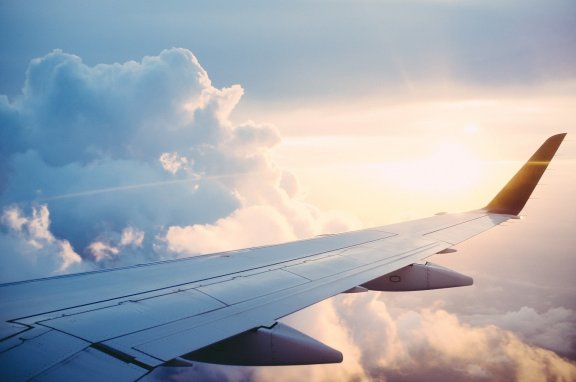 Tips for summer holidays 2021
26.05.2021
Going on holiday despite the pandemic? Find out here what you need to bear in mind when leaving and entering the country! Summer is approaching. However, the weather in Germany does not seem to have noticed much of this. The last few months and the difficulty of planning trips last year have left their mark ...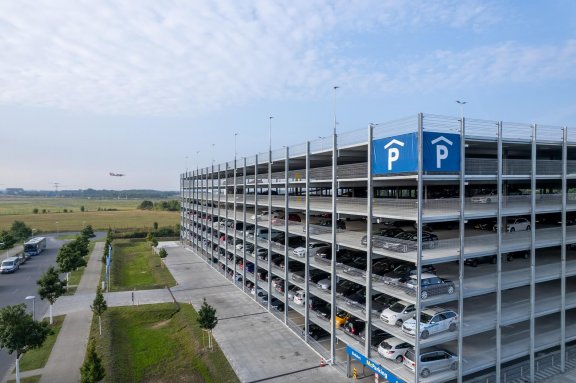 Multistorey car park at the airport BER
24.05.2021
The new multi-storey car park at BER Airport! New multi-storey car park, new possibilities. At McParking you will find the right parking space - also for e-vehicles! We say goodbye to our Tegel and Leipzig car parks - Hello Airport BER! How much we have missed you and the daily travel routine in the last few months. But soon the time will come:...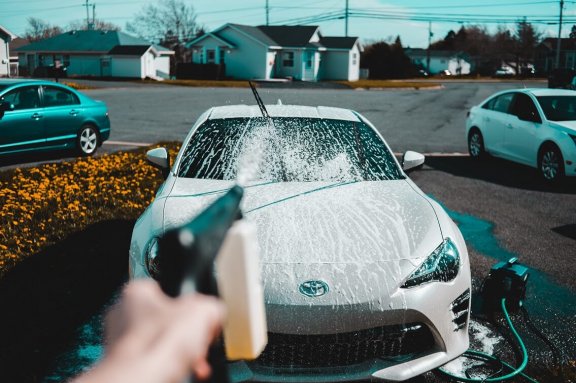 Get ready for summer
21.05.2021
Get through the summer well with your vehicle and our tips! - The thermometer has been reading almost 30 °C for the last few days! Slowly, the temperatures are climbing higher and the typical summer feeling is spreading. Whether it's a road trip or a day trip - your car is also looking forward to summer. ...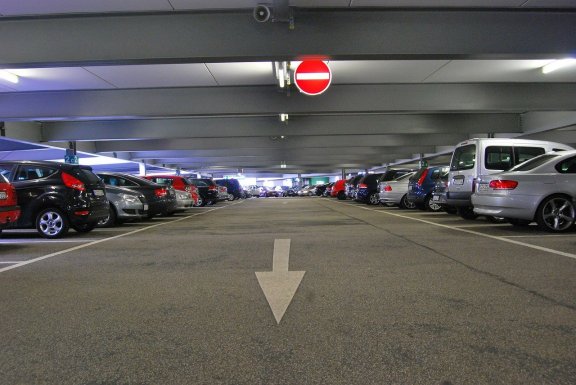 Tips and rules in multi-storey car parks
18.05.2021
Narrow paths, hardly any room to manoeuvre and poor orientation - multi-storey car parks are still stressful for some drivers, even after years. Steep entrances, very narrow paths up and down as well as narrow parking spaces and countless pillars are something we encounter very often when looking for the right parking space...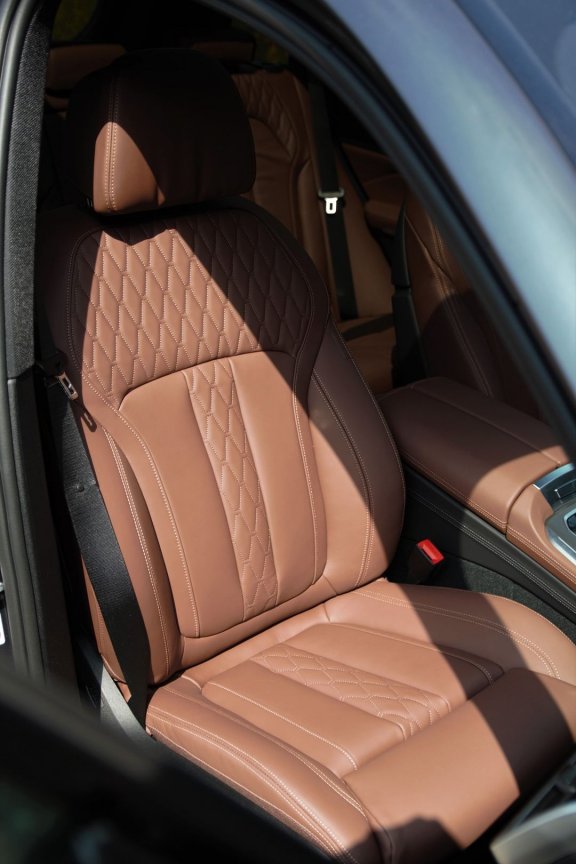 Retrofitting seat heating?
30.11.2020
A seat heater, if it has not already been installed at the factory, can be retrofitted at any time. However, only with a mobile seat heater. Retrofitting a fully integrated seat heater is too expensive and too complex....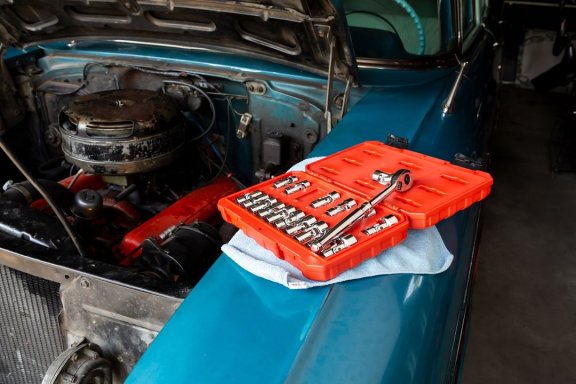 Oil change in the car
20.11.2020
How often should I change the oil and which oil is right for my engine? Regular oil changes protect against wear, so the engine oil should be changed depending on the kilometres run or during a certain elapsed time. The two factors are different for each car manufacturer and depending on the car model. It is best to consult the relevant manual. But also the driving style and the driving time have an influence on the oil...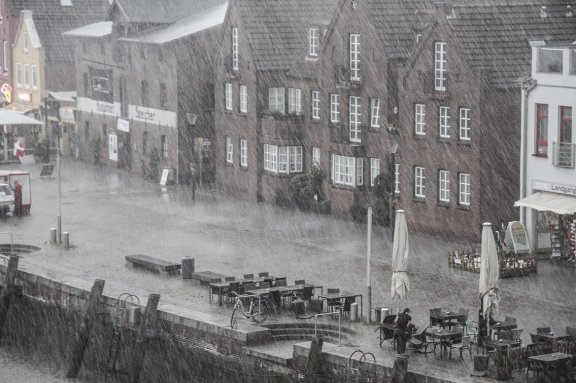 Autumn vacation in Europe during Corona
09.11.2020
Due to the current pandemic, travel destinations for the autumn and winter holidays are severely limited. However, there doesn't have to be a total holiday cancellation. We tell you where you can spend a few nice days on holiday despite everything. For those who would like to soak up some sun, the south is recommended. Corsica is ideally suited for this: according to the German Foreign Office, the island in the Mediterranean is not considered a risk area...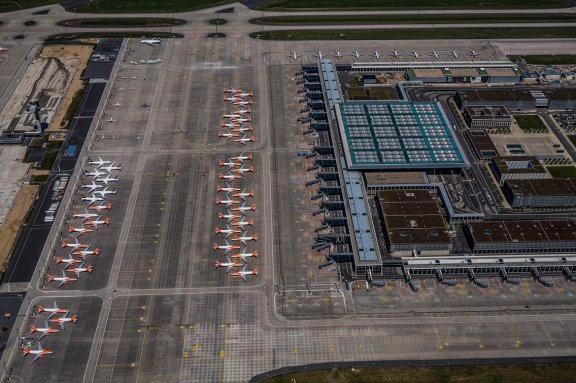 Opening of the Berlin Brandenburg / BER Airport
06.11.2020
After many years of teething problems, Berlin Brandenburg Airport opened Terminal 1 on 31 October 2020, meaning that the last flight from Tegel Airport will leave on 8 November 2020. When Tegel Airport opened, the first airline to land was a civilian carrier from Air France. This will also be the last...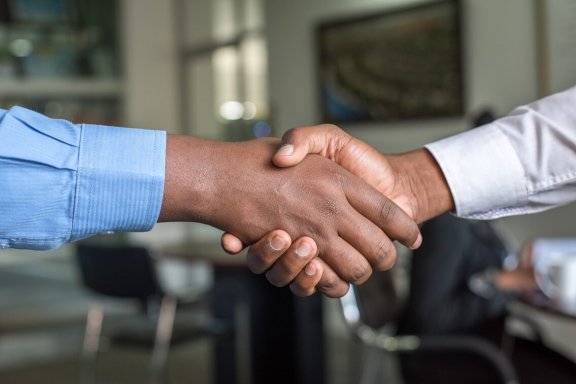 How you can proceed to sell your car
28.10.2020
You don't sell a car every day, maybe as a car dealer, but private individuals drive their cars for an average of 9.5 years. According to the Federal Motor Transport Authority, most cars on German roads are around 8 years old...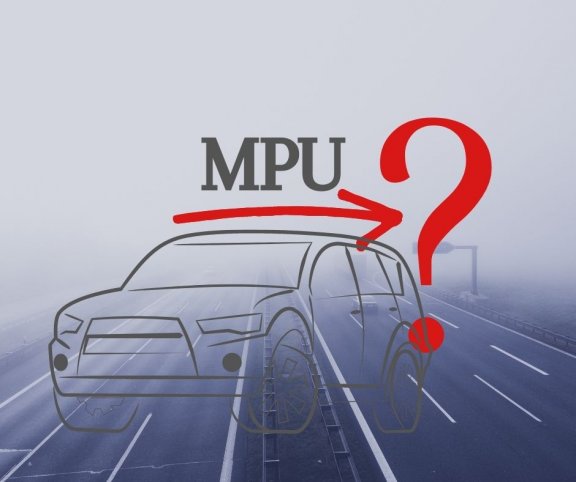 What is an MPU?
22.10.2020
A medical-psychological examination is due if a motor vehicle driver is caught driving with 1.6 per mille (or more); the same applies, by the way, to cycling or if 8 or more points have been reached in Flensburg. The points can accumulate in different ways, for example, the speed limit may have been exceeded several times. A ban period of at least 6 months is then imposed. In the case of particularly serious offenses, this can go up to 5 years or life. Under certain circumstances, the ban period can be shortened by taking part in training courses. If an MPU has been ordered, an examination is necessary. The MPU center can be chosen freely. The costs for an MPU can be between 350,00 to 750,00 EUR... Translated with www.DeepL.com/Translator (free version)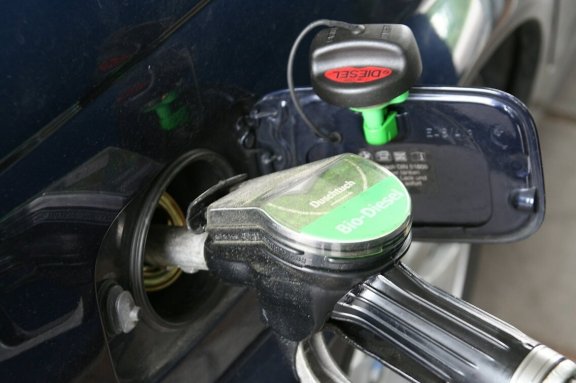 Is it still worth buying a diesel car?
15.10.2020
Some love them, others are rather sceptical about them: we are talking about diesel vehicles. For long-distance drivers, diesel-powered vehicles are the ideal solution, because they are more efficient and more energy-rich, and the fuel is usually much cheaper than petrol. After all, about 15 million, or almost 40 percent of all vehicles registered in Germany, are diesel vehicles affected by the driving ban. While diesel produces lower CO2 emissions, it also produces considerable amounts of pollutants in the form of nitrogen oxides. Thus, the nitrogen oxides, which are harmful to the climate and to health, cannot be made up for with lower CO2 emissions...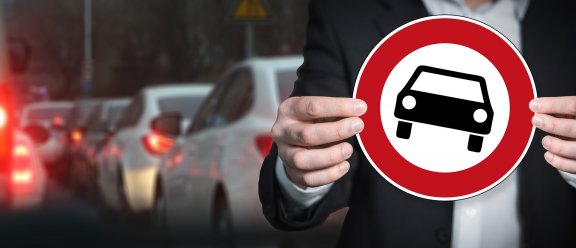 Is the new StVO invalid?
07.10.2020
New traffic regulations were introduced at the end of April. Drivers are affected by higher fines and driving bans. Before the amendment, if a motorist was caught speeding or ticketed at more than 10 kilometres per hour in the city, he or she would receive a fine of 30.00 euros. Before 28 April 2020, the fine was EUR 15.00. If you exceed the speed limit of 21 km/h in the city and 26 km/h outside the city, you will be banned from driving for one month. You can find out the latest information here.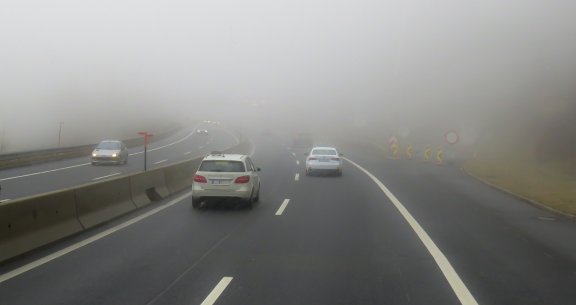 Fog – what to do?
30.09.2020
Summer is over and autumn has begun. After this sometimes extremely hot summer and the resulting dry roads, you as a motorist must prepare for the new weather conditions. In particular, fog plays a major role in autumn, because it is often underestimated...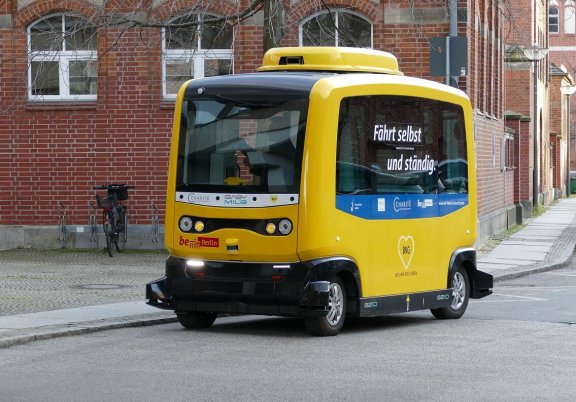 Autonomous driving – when can we expect it?
24.09.2020
Germany is considered a pioneer in the automotive industry. All the more surprising, then, that we currently hear very little about the technology of the future, autonomous driving. Elon Musk, on the other hand, recently expressed confidence in the functionality of this innovation. But how far along is the automotive industry really and how advanced are we Germans?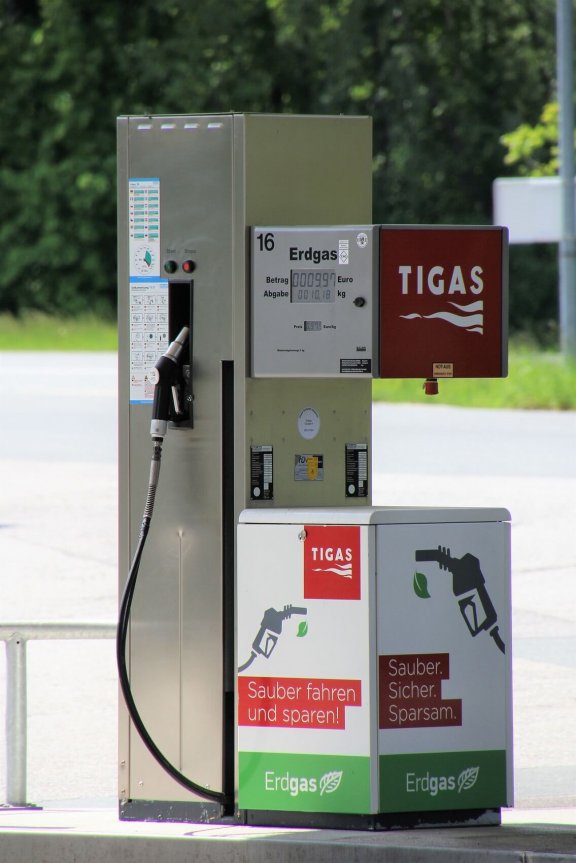 Natural Gas Cars – Is it right choice for you?
17.09.2020
Even in these times, sustainability remains in focus. When you buy a car, you very likely pay attention to the aspect of environmental friendliness. With diesel and also petrol engines slowly falling further and further into disrepute and electric cars being strongly promoted, other drive fuels are also interesting...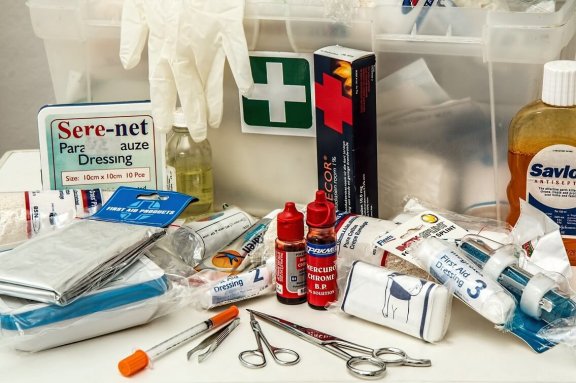 First aid & Corona – you have to pay attention to this
08.09.2020
Not only on the streets, but also in private life, people may need your help. Unfortunately, this is often overlooked and many people shy away from applying first aid measures - or don't even know what to do. In times of a pandemic...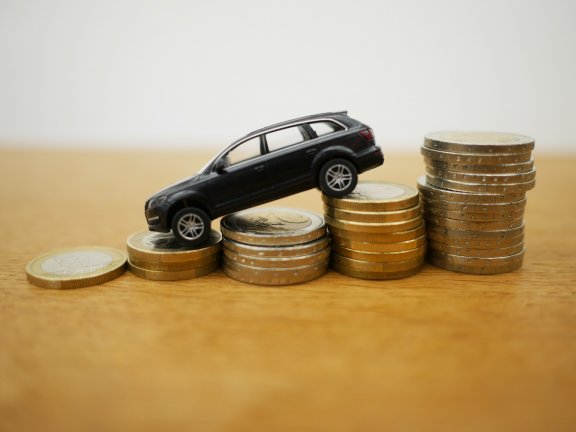 Is buying a car even more worthwhile?
31.08.2020
VAT has dropped from 19 % to 16 % by the end of this year - This also applies to car purchases. Thanks to the multi-billion economic stimulus package, the economy is slowly being revived in these difficult times. The three percent reduction in VAT is hardly noticeable in everyday life, but when it comes to big investments...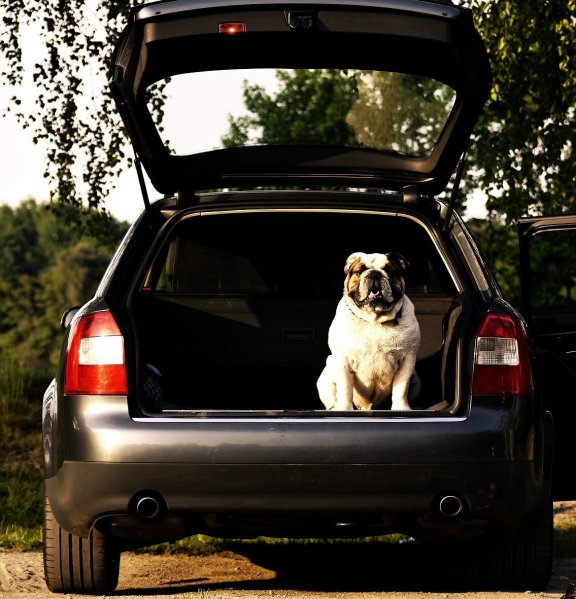 The perfect family car – our guide
26.08.2020
In the past, people paid attention to performance, design, sportiness and the brand - today, the focus is on function and space. We are talking about the family car. Without a child, things like storage space are overrated - after all, you want to have fun driving...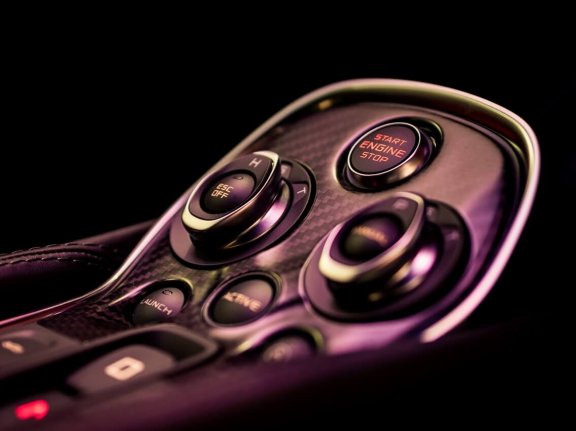 Automatic start-stop system – this is how it works
17.08.2020
Very popular especially in city traffic and with fuel savings of up to 15 % also environmentally friendly - we are talking about the automatic start-stop system. More than seven out of ten new cars are equipped with this technology and the trend continues to rise...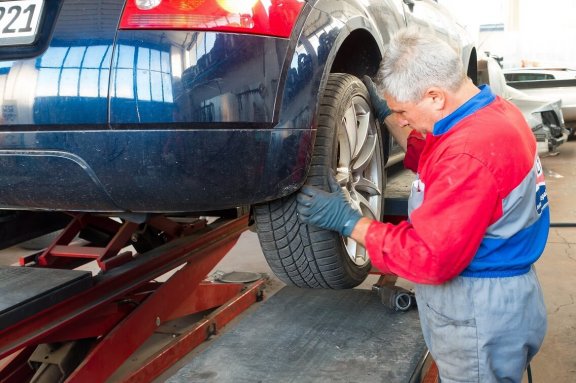 FAQ auto repair shop – how to avoid trouble
07.08.2020
A light comes on in the dashboard that shouldn't, you hear strange noises while driving or your car's handling has changed? You know that this can be expensive and you need to visit the workshop you trust...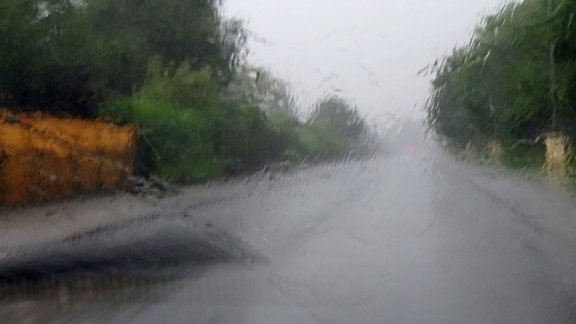 How do I behave during heavy rain?
28.07.2020
Summer, sun, sunshine - heavy rain. In the summer months, heavy rainfall and storms are a regular occurrence. Yet we all want to enjoy the nice weather and fly off on holiday. On the way to relaxation, it can happen...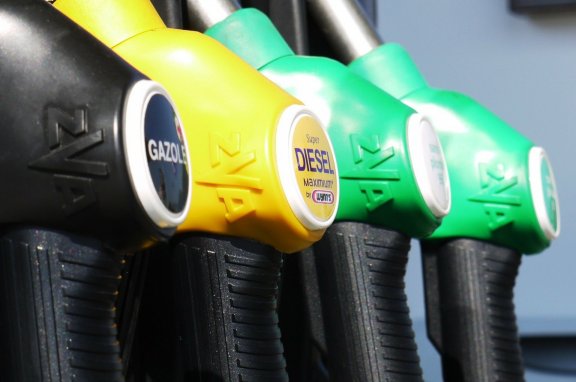 Petrol and corona – why is it getting more expensive again?
23.07.2020
Fuel prices are rising seemingly every day, and have been for years. Do you remember the times when we cursed about a diesel price of just under one euro? At that time we already thought that petrol was overpriced. In the last few years, prices have changed, sometimes dramatically...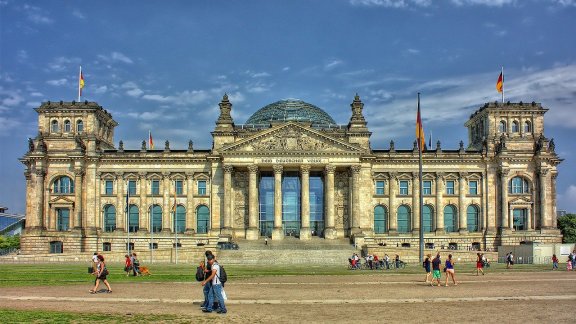 Excursion destinations in Berlin
21.07.2020
Summer holidays mean holiday time, but this year everything is different. The pandemic ensures that the holiday season is now spent at home. As the number of cases continues to fluctuate both in Germany and in the popular holiday countries, and thus the security measures can change at any time...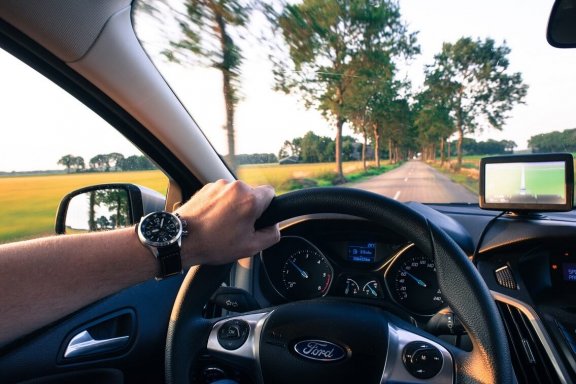 Driving pleasure in summer – How to drive coolly through summer
14.07.2020
The temperatures reach and exceed the 30 C° mark, the nights get longer and it stays mostly dry - high summer is here! We are delighted with the high temperatures. Finally enjoying the weather to the full again, taking road trips...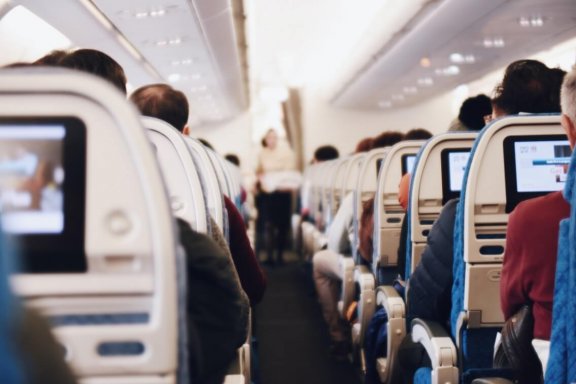 Travel in spite of Corona – you have to pay attention to that
22.06.2020
You are gripped by travel fever - the borders are partly open again and wanderlust controls your thoughts. You long for a nice holiday to escape the sorry situation and enjoy your time as carefree as possible. But the pandemic is unpredictable and must be taken into account when planning...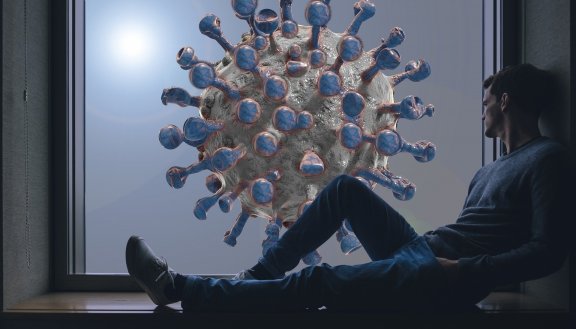 Book a parking space during the pandemic
15.06.2020
Lockdown, home office, few social contacts - now that many borders are open again, the need for holidays, relaxation and new experiences is enormously high. Have you missed the freedom and spontaneity of travelling? Do you miss getting away and escaping from everyday life?...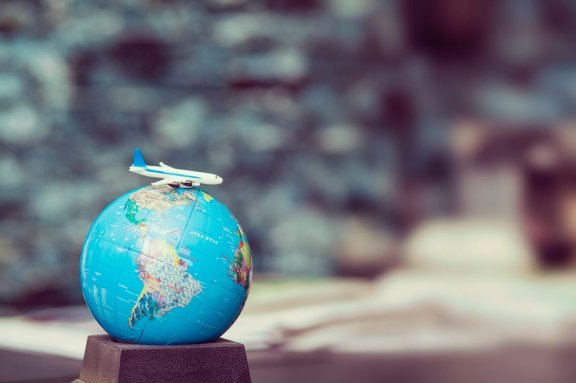 When is travel permitted again?
10.06.2020
A pandemic that has kept the whole world on tenterhooks and made travel unthinkable and impossible for months. A lockdown that kept us indoors for a whole month, closed borders and the ever-improving weather, which increased the desire to travel immensely. Now the time has come - the German government lifts the travel warning for EU countries and individual European states on 15 June...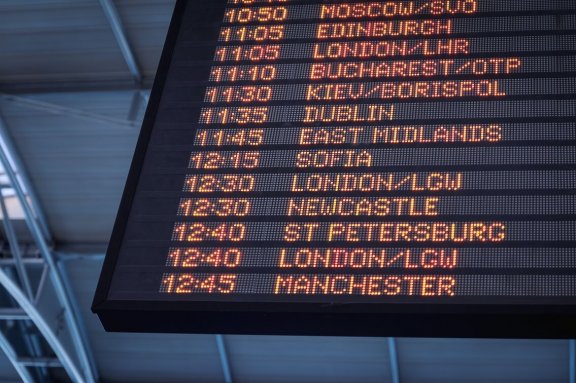 When can I enter which countries again?
01.06.2020
In almost every country in the world, the pandemic has had an impact on borders. These were either closed completely or entry was made drastically more difficult. Quarantines and travel warnings have made holidays difficult to plan. These regulations will be lifted for some countries on 15 June...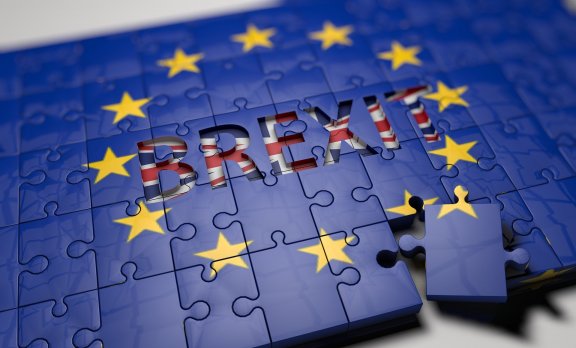 What can travelers expect after Brexit?
10.03.2020
It was on a Friday, 24 June 2016 to be precise, in the early hours of the morning, when it was officially recorded that the British had decided to leave the EU. How many times in the last three and a half years have we reckoned with various versions of a Brexit? Deadlines have passed almost countless times and somehow Britain has always managed to delay the exit further. On 31 January, two prime ministers and two House of Commons elections later, the...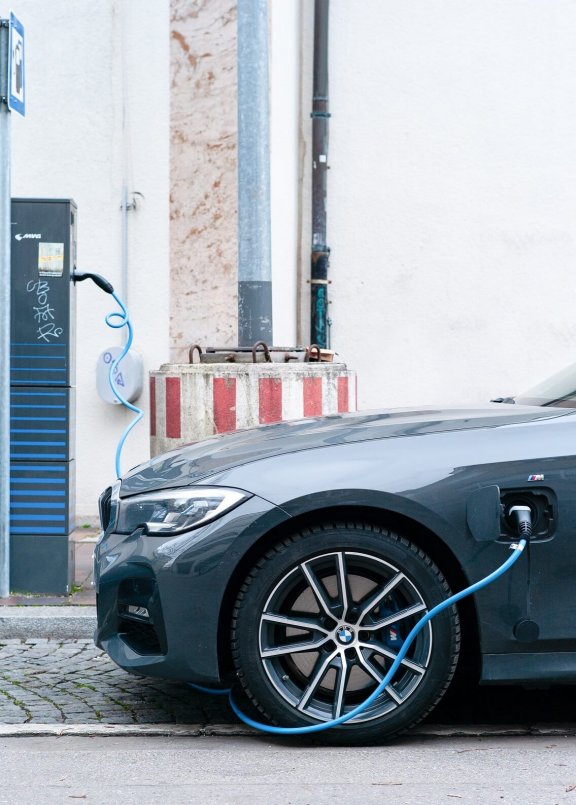 Electric cars – these are the current subsidies
28.02.2020
Do you already drive electrically? For many, the switch to e-mobility is simply too expensive. This is understandable, because the purchase price is usually higher and the separate installation of the appropriate power line and the socket are also cost-intensive. The state has also recognised this problem and has therefore extended and increased some subsidies...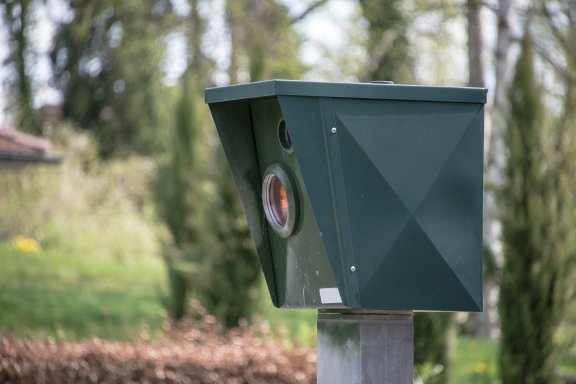 Speed camera apps & radar detectors – can you use them?
27.02.2020
The orange light that flashes when you've been speeding - expensive fun for an unsightly black-and-white photo. To prevent this, radar detectors have been around for a few years. These are available as apps, in navigation systems and also as individual devices. They mainly warn against fixed speed cameras, but sometimes mobile speed cameras can also be detected. But is that even allowed in Germany?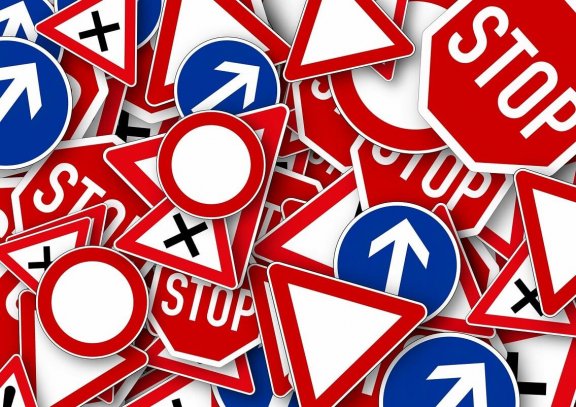 Safe, climate-friendly and fair – that are the changes for car drivers
18.02.2020
New year, new laws? The Federal Council is currently deciding on new road traffic regulations. The amendment to the StVO by Federal Minister Andreas Scheuer provides for the promotion of carpooling, car sharing, cycling and an increase in fines. Scheuer knows that a lot still needs to be done to make "our roads safer, more climate-friendly and fairer". But what exactly is changing?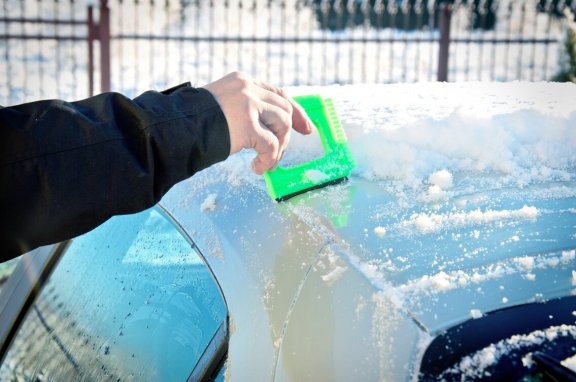 Accessories for the car – the must-haves for winter
11.02.2020
The cold is supposed to come back once again. Have you already tried out various gadgets this winter and found that, unfortunately, it was a flop? The internet is full of cool-sounding and sensible-seeming utensils that you find practical at first but seem nonsensical after a moment's thought. That's why the ADAC has tested many tools and examined their usefulness. It should be noted that these are aftermarket accessories.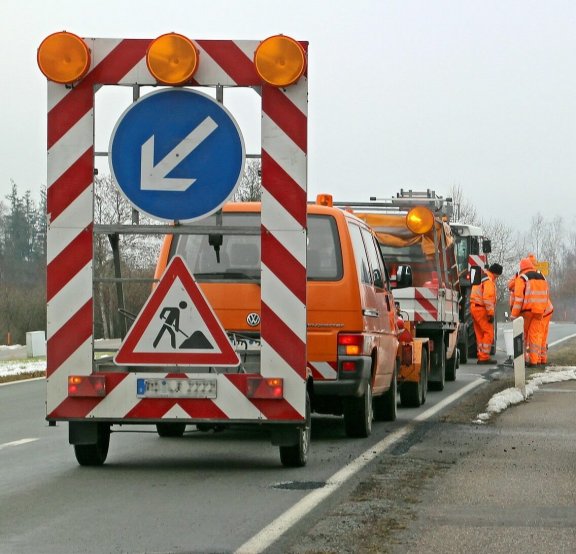 "Construction site check" – how to avoid construction sites
30.01.2020
Most people associate motorways with traffic jams and / or roadworks. No wonder, because in 2018, drivers in Germany spent around 459,000 hours in traffic jams. According to ADAC statistics, these hours resulted from a total of 745,000 traffic jams. This often spoils holiday plans as well: The way to the sea? The drive to the holiday destination? The road to the airport? - Cars are usually parked for kilometres. The proFUND research project, the mFUND funding series and the Federal Ministry of Transport and...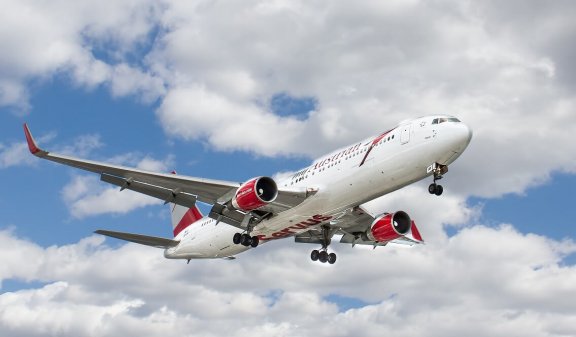 The largest passenger aircraft in the world
27.01.2020
It is always impressive anew when a large, heavy aircraft takes off and glides through the air. In the air, the giants seem light and weightless - a fascinating sight. The capacity of the aircraft is also increasing, so that more passengers can be brought to their destination on one flight. This reduces the ticket costs per person. The first passenger plane took off in 1919 and could carry just four people. Nowadays, over 800 people can be...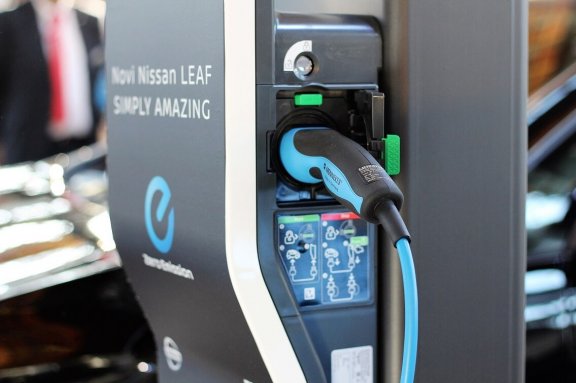 Synthetic Fuels – Is this the future?
20.01.2020
Alternative drives are on everyone's lips. Electric vehicles in particular are the subject of much discussion. In terms of the environment, however, fully electronic motorisation cannot be the final solution, because the production of the batteries, the raw materials and also the electricity for the charging process leave a clear ecological footprint. How about finding sensible alternatives to diesel and petrol that are also produced in a climate-neutral way and are affordable? That's exactly what the...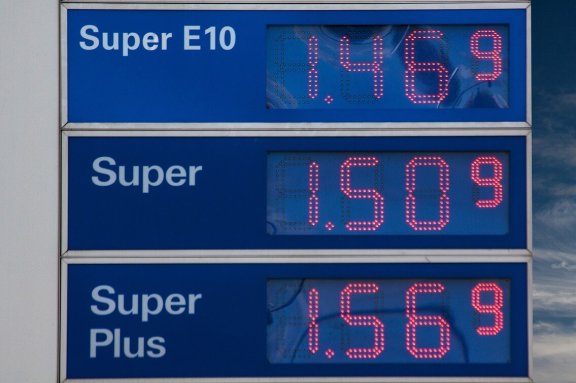 Gas prices – are the costs rising immeasurably?
10.01.2020
The fuel gauge drops and the orange warning light comes on - you are only driving on reserve. Especially on the motorway, this is a painful sight, especially when you realise that the cost of fuel has once again risen exorbitantly. But it's not only on the motorway that prices keep going up, but also in towns and cities, or are we imagining it?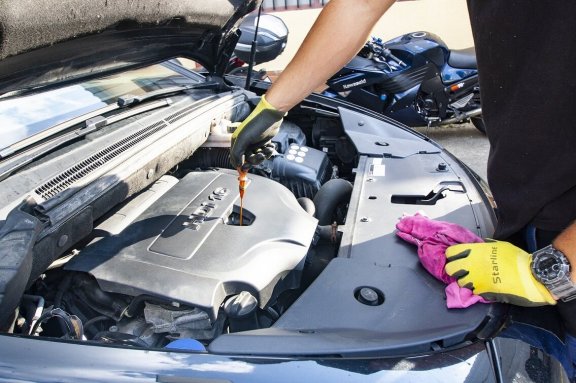 Why liquids leak from cars
20.12.2019
Stains under the car are not a good sign. They usually indicate that something is wrong with the car. Therefore, leaking fluids should not be underestimated, because a leak can have unpleasant to dire consequences. In this article we explain why a car leaks and what to do in such a case.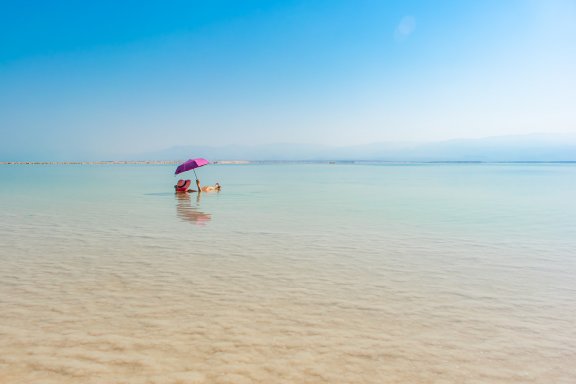 Parking already booked?
19.12.2019
You want to escape the stressful everyday life and are planning your next holiday? Flights and accommodation have already been found - isn't that enough? No! Remember to look for the right parking space at the airport at the same time as booking your flights. Here are four reasons why it is important to consider the right parking space when planning your holiday.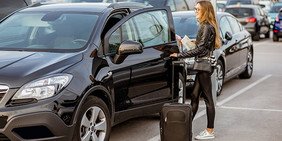 Park inexpensively and safely – with McParking
22.12.2017
Would you like to start your holiday relaxed and safe or not delay your business trip unnecessarily with a tedious search for a parking space? Then McParking is the right place for you. With us, you can reserve your parking space online before you start your journey and use the convenient shuttle service to the airport. Since the company was founded in 2004, we can look back on over 1,000,000 satisfied customers.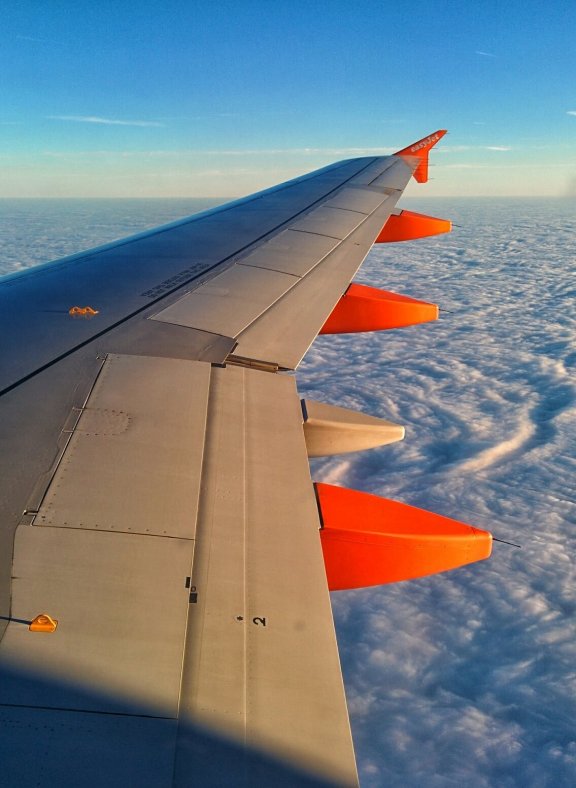 Flying with a clear conscience – Easyjet offsets CO2 emissions
17.12.2019
Never has there been so much talk about the climate and CO2 pollution of the environment as this year. Environmentalists and various climate activists have become unavoidable through their demonstrations. Flying has also been the subject of discussion; after all, the CO2 emissions of aeroplanes are not small. It has even fallen into disrepute. Yet flying is something fantastic - Easyjet sees it the same way and is now becoming the world's first major airline to offset the CO2 emissions caused by the fuel combustion of all national as well as international flights.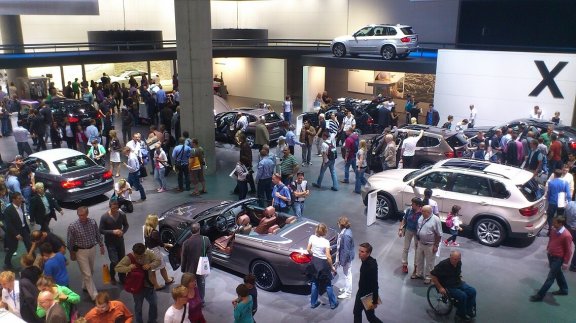 IAA: Looking back & into the future
06.12.2019
In September, the International Motor Show (IAA for short) was held again in Frankfurt. The fair is considered one of the largest trade fairs in the automotive industry worldwide and has always attracted the attention of the media. This year was no exception, which was marked by climate activists as well as climate demonstrations. Besides the activists' protests at the IAA, there was also plenty of interesting information. After all, mobility is one of the most important topics...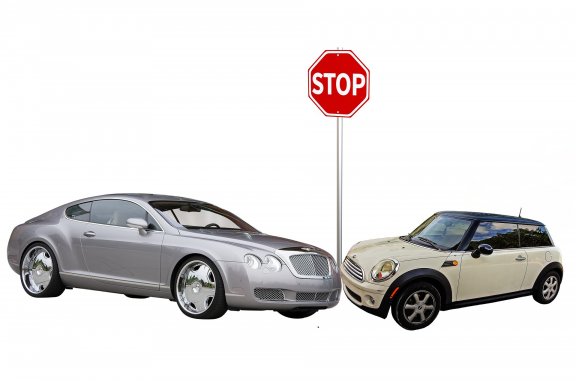 Careful, parking bumpers!
29.11.2019
Nothing could be more annoying than a dent in your car caused by a parking bump. You may even be familiar with this situation: You want to quickly run a few errands at the supermarket and when you return to the car, you unexpectedly find an ugly dent in the bodywork that wasn't there before. Anyone in such a situation would be furious - and rightly so! Who is actually liable in such an accident and what punishment can the...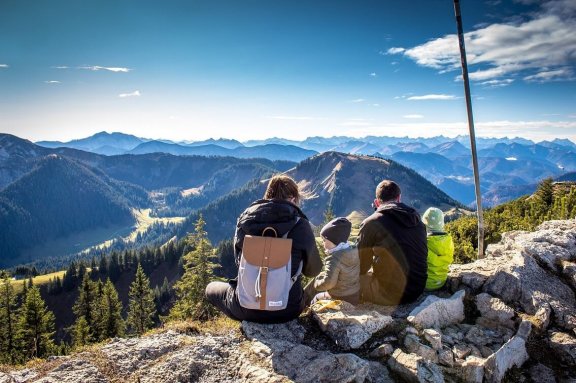 Golden rules for a relaxed family vacation
19.11.2019
A holiday with the whole family is a great thing. Unfortunately, it can sometimes be quite difficult to meet the needs and expectations of the different generations and age groups. That's why we have summarised some tips and rules for a great holiday together.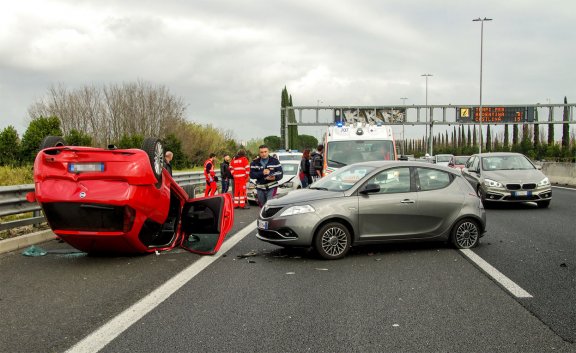 How to behave correctly in the event of an accident
15.10.2019
You're sitting comfortably in the car, listening to music on the side, and suddenly there's a crash! How do you react in an accident and what are the first steps you should follow? We answer these questions in our blog post.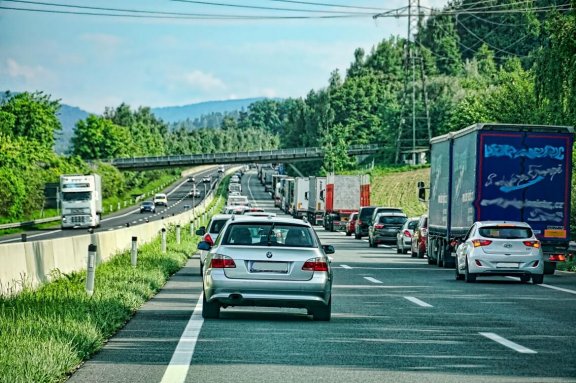 Emergency lane - this is how it works
27.08.2019
People often talk about it, but it often fails to be implemented - the formation of the emergency lane. Imagine you are on the motorway, suddenly the traffic starts to jam and the siren sounds from afar. Where to now? The traffic jam is stuck and there is hardly any room to get out of the way. This costs valuable time - not only for the ambulance, the possible accident victim, but also for you. The sooner the rescue services arrive at the scene of the accident, the quicker the...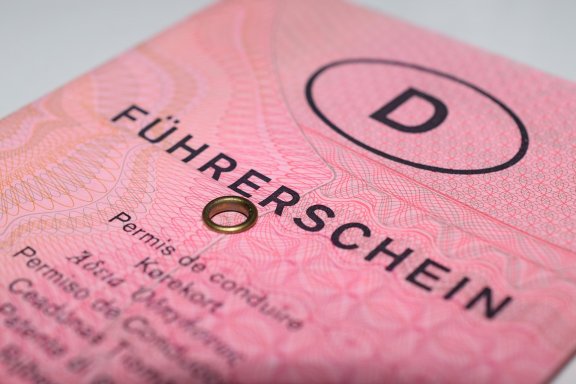 Deadlines for old driving licenses to a new EU driving license
19.07.2019
Did you get your driving licence before 1999? Then you are certainly more familiar with classes like 1, 2 and 3 and not classes like A1, AM or B. These were standardised throughout the EU from 01.01.1999. And 14 years later, on 19 January 2013, the new EU driving licences were introduced. These driving licences differ from the old ones in that they are only valid for 15 years and then have to be renewed.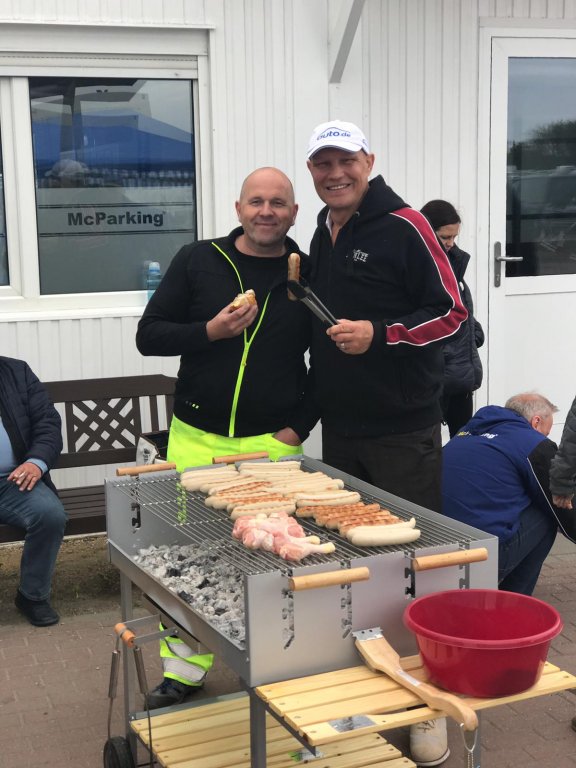 Prominent visit from Axel Schulz
20.05.2019
Boxing legend and grill master Axel Schulz stood at the grill for us and provided us with crispy bratwursts.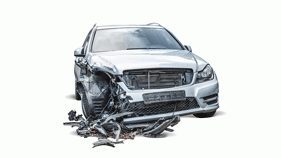 Who is liable for vehicle damage in parking lots?
30.01.2018
Damage to one's own vehicle is always annoying - and not infrequently an enormous financial burden for the owner. But who is actually liable for damage that occurs in a parking lot? Whether in the supermarket parking lot, when loading and unloading in a private parking space or in a rented parking lot during a vacation trip - there are many ways to park your car, motorcycle & Co. while they are not in use.