Just a few minutes from the terminal
Free shuttle service
over 3,000 parking spaces
From when is travelling allowed again?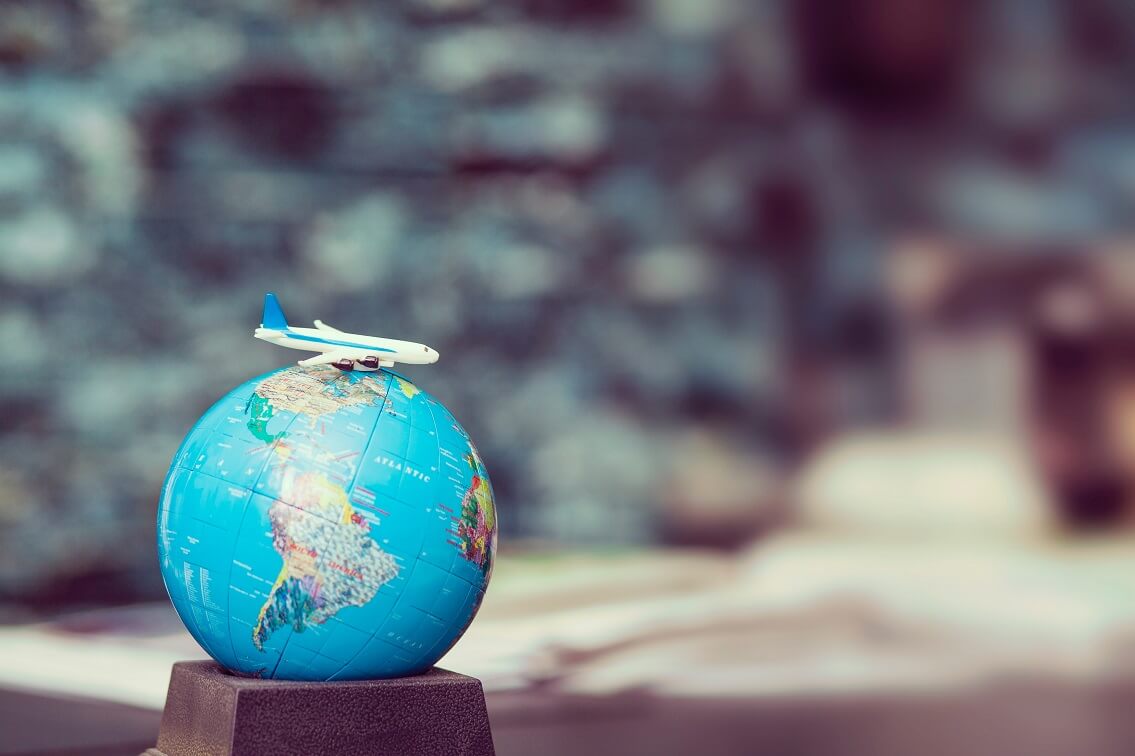 A pandemic that has kept the whole world on tenterhooks and made travel unthinkable and impossible for months. A lockdown that kept us indoors for a whole month, closed borders and the ever-improving weather, which increased the desire to travel immensely. Now the time has come - the German government is lifting the travel warning for EU countries and individual European states as of 15 June. But what will it be like to travel? What are the restrictions and what about the quarantine measures?
Dates and facts
The global travel warning will be lifted for some European states. However, this will remain in force until 14 June, meaning that travel will not be possible until 15 June. Individual travel advisories will apply for the Member States as well as Great Britain, Switzerland, Norway, Iceland and Liechtenstein. Norway and Spain will not reopen their borders until then due to the pandemic. For Spain, the entry ban is expected to be lifted on 21 June, so that holidays here will soon be conceivable again. Border controls will be carried out on a random basis until 15 June when crossing the borders of Switzerland, Austria and France.
Possible restrictions
An exceptional situation requires flexible action. Especially in times of a pandemic, which is difficult to predict, it is all the more important to stay informed. A 14-day quarantine is currently in place for tourists wishing to visit the UK before the final Brexit. Such a regulation is also conceivable for other regions, as countries issue travel advice and recommendations on their own authority. Italy plans to issue travel advisories on a daily basis.
Travel warnings can be issued again at any time. In order to reactivate them for certain regions or even countries, the number of new infections is monitored. The limit of 50 new infections per 100,000 inhabitants within seven days, which applies in Germany, should provide guidance. In this case, the federal government is planning "protective measures" that will also take effect if necessary measures to protect against infection are insufficiently enforced in tourism operations. What this includes besides an entry ban is currently unclear.
Holidays in the EU
As the travel warnings are lifted, the EU is interested in allowing tourism and holiday travel to all EU countries to take place in a structured manner. To this end, the EU Commission has developed guidelines that also phase out border controls. Initially, this is to apply to the borders between countries that have the pandemic well under control through appropriate security measures. It is conceivable that several EU states could be merged into new zones in which freedom of travel would then be granted. It will be some time before there is complete freedom to travel in the Schengen area. Popular holiday destinations in the EU have laid the first foundations early on with their own rules, but such unilateral efforts will not become universal.
It is still unclear whether there will be medical tests on entry.
If you are planning your next holiday, you must regularly keep an eye on the travel advice. For this purpose, the Foreign Office has developed a travel app that keeps you constantly up to date. Otherwise, you can also find travel and safety advice for the respective countries on the homepage.
Have you already planned or booked your holiday? Then reserve your parking space at the airport here!
We look forward to seeing you!