No valid passport shortly before departure: How can I quickly get a temporary one?
Important note: All information in this article refers exclusively to German citizens who hold German citizenship.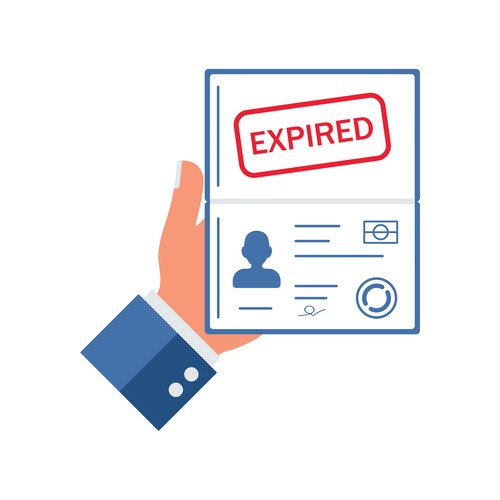 What you need to do so that you can still travel
It has happened countless times: The holiday trip is booked, the suitcase packed, the flight even checked in, and then you suddenly realise that your passport has expired, you have misplaced it or it has even fallen into the hands of a thief. Do you still need the passport at all or is another proof of identity perhaps sufficient? Is there a way to get a new passport at short notice and if so, what documents are needed? Find out the answers to these questions and what else you need to consider if you need new travel documents quickly in this article.
In which countries do Germans not need a passport?
The following applies in principle: When staying abroad, you must have identification documents with you. In the 27 countries of the European Union, an identity card is sufficient. Most European countries that are not members of the EU also accept German citizens' identity cards as valid proof of identity. In the following non-EU countries, according to the Federal Foreign Office, an identity card is sufficient for Germans to enter the country.
Albania
Andorra
Bosnia
Herzegovina
Iceland
Liechtenstein
Macedonia

Monaco
Montenegro
Norway
San Marino
Serbia
Switzerland
Vatican City
With certain exceptions, this also applies to Moldova and Kosovo.
Outside Europe, only Turkey and some Asian countries allow entry with identity cards only. In all other countries, a passport is mandatory. An additional visa is not necessary in most countries. For the USA and Canada, an electronic entry permit is required for a holiday trip. This also applies to business trips for a duration of stay of up to 90 days. Australia offers an electronic visa.
Tip: If you want to leave Germany without a valid passport, it is not certain whether you will be allowed to enter your destination country and return to Germany! Therefore, you should always carry valid travel documents with you.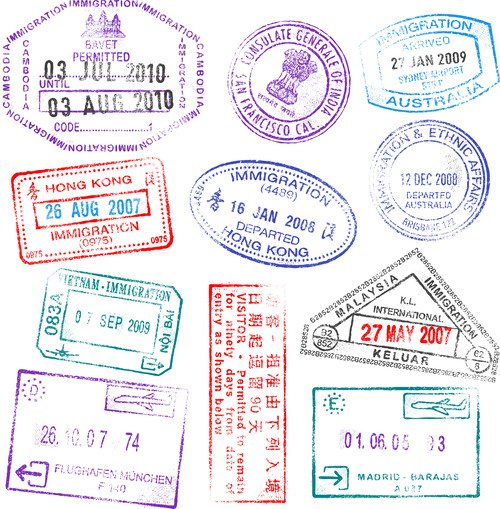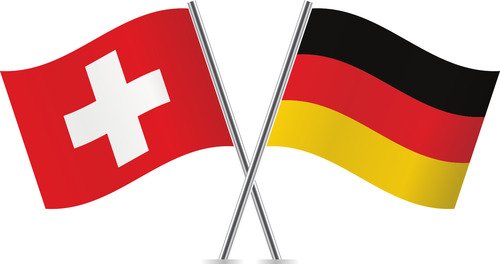 You have two nationalities?
According to the Federal Foreign Office, it is international practice for dual nationals to enter and leave Germany only with their German passport, and to leave the other country of which you are also a national with the identity document of that country. So if you want to travel from Germany to another country of which you are not a national, you need the German passport. If, on the other hand, you want to travel to a country of which you are not a German citizen, you will need its identity document. In case of doubt, however, you should inform yourself about the respective regulations.
Child ID card for children under 12
For children under the age of twelve, a child's passport is sufficient, but since 1 January 2021 it is only valid for one year at a time. Passports issued before this date are valid for six years. The previously common entry in the passport of the parents has no longer been sufficient since 2012. Other proof of identity, such as a birth certificate, is also not recognised as a valid travel document. If the child has reached the age of twelve, a passport with an electronic chip is required for stays in non-European countries. The advantage of the children's passport is that it can be issued immediately in Germany by your competent passport authority and costs only 13 euros.
Tip: The children's passport is not recognised in every country, for example in the USA, Australia, some African countries and Croatia, which is not part of the Schengen area! Therefore, enquire about the respective entry requirements of your destination country in good time before departure.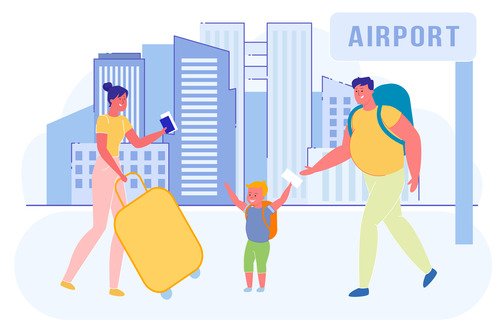 Special provisions apply to children who are not of age
If you wish to apply for provisional travel documents for children who are not of legal age, one parent must be present when the application is made. This also applies if your child is already 17 years old and can present a power of attorney from both parents. If both parents have custody, a written declaration of consent is required from the absent parent. If the absent parent has no right to co-decide on a passport application of the child or adolescent, this must also be proven, for example, with a court decision on custody. In addition, the same documents are required for the application as for an adult, i.e.
proof of identity,
a biometric passport photo,
proof that the departure date is imminent.
and the cost of 26 euros.
Incidentally, children from the age of five must be present in person when applying.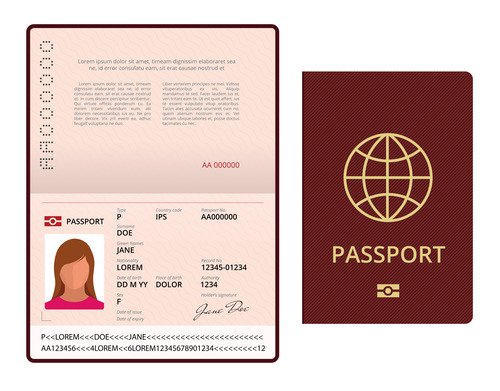 How long is the passport valid?
Usually, the bordeaux-red electronic passport issued in Germany has a validity period of ten years. If you are under 24 years old when you apply, you will receive a passport with a validity of only six years. It cannot be extended. This means that when the validity expires, the passport automatically becomes invalid and you have to apply for a new one.
Regardless of whether you want to travel within the European Union or to non-European countries, your passport must still be valid for as long as the planned duration of your stay. However, most well-known holiday countries require that the passport is still valid for up to six months upon entry. The period varies considerably from country to country. For South Africa, a validity period of 30 days is sufficient, for Egypt, Brazil, Sri Lanka or Thailand it must be six months.
Tip: Find out from the Foreign Office how long your passport must be valid in the respective destination country. Otherwise you could get into trouble at the border.
The reason for these regulations has to do with the period of validity of the entry permits, which are issued directly at the airport for many countries. Depending on the country, it is limited to 30, 90 or even 180 days. Therefore, the passport must be valid for at least as long. After all, the entry permit allows you to stay in the country legally for the entire period of validity, even if the holiday may only last a week. It may happen, for example, that you fall ill or have to stay in the country longer than originally planned for some other reason. In that case, your passport must still be valid until the time you leave the country. If you suddenly find yourself in a foreign country without a valid passport, this will mean enormous inconvenience for you and the authorities.
What if the passport has been lost or stolen?
It is not at all uncommon for travel documents to suddenly become untraceable, and if they are, then of course shortly before departure on holiday. To find them, it can be helpful to remember when and where you last had your passport in your hands. If that doesn't help, you have no choice but to search all the places where you normally deposit important papers. Most of the time you will find the document you need again and the fright was unnecessary.
Tip: Find a fixed place where you keep your travel documents, for example in a transparent pocket in order with other documents such as certificates, diplomas, bank and insurance documents.
Always carrying your passport in your wallet is not a good idea. If you do, you run the risk of losing it outside your own four walls or of it falling into the hands of a thief.
It does not matter whether you have misplaced your passport or it has disappeared in some other way, you must report the loss to the passport office at your place of residence as soon as you become aware of the loss. The law does not give you a deadline for this. You must report the loss "immediately", i.e. without unnecessary delay. You are legally obliged to comply with this requirement. If you do not comply with the obligation to report, you may be subject to a fine. In most cases, the competent authority is the Bürgeramt or Bürgerservice. If your passport has been stolen, you must also report it to the police. As a rule, this is done by the passport office. They pass on the report of the loss to the police as well as to Interpol and the Schengen Information Authority.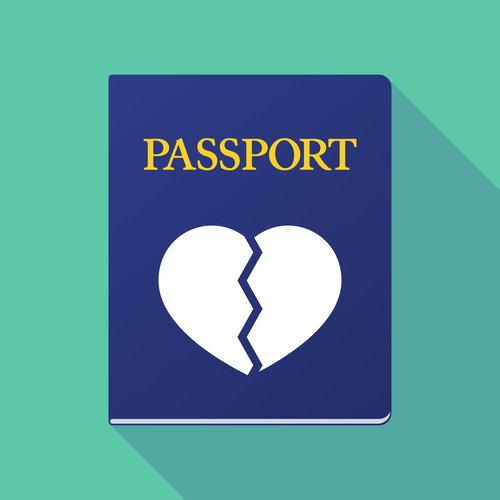 Lost your passport on the way to the airport?
If you still had your passport at home and only found it missing at the airport, there is still a possibility to start your journey. In this case, contact the Federal Police as the responsible border authority, which can be found at every German airport. They can issue a so-called travel document as a substitute for a passport. The prerequisite for this is that you can identify yourself with another document such as your driving licence. The travel document is valid for the planned duration of stay or for a maximum of one month. In the case of minors, the application must be submitted by a person with custody or power of attorney.
But beware: other countries are not obliged to recognise this substitute document. The airline can also refuse you the flight. Furthermore, you have no legal claim to the border authority issuing you with a replacement document. Therefore, you should not rely on this and certainly not start a long-distance trip without a valid passport in the hope that you will get a replacement at the airport.
What to do if you have lost your passport abroad
If you still had your passport on the plane and it was definitely only lost abroad, you must also report the loss immediately to the local police station. They will issue you with a certificate of loss. You should insist on this in any case. In non-European countries, you must then go to the German embassy. The consular sections of the embassies and consulates general abroad are authorised to issue temporary replacement documents for re-entry into Germany. If your holiday or business trip lasts longer than one month or you are planning to travel on through other countries, the embassy can also issue temporary passports.
Tip: As the German passport offices are not available for queries on identity clarification at the weekend and on public holidays, it may take until the next working day until you receive your replacement passport. You should take this into account in your further travel planning and try to make an appointment at the embassy as soon as possible.
Within the EU, you do not usually need replacement documents. Most airlines are satisfied with the presentation of the police loss certificate. However, you should call your airline briefly to find out whether the certificate of loss is sufficient or whether you do need replacement documents.
Tip: It is helpful if you have other identification documents with you or at least a copy of your passport. This will make the bureaucratic work easier.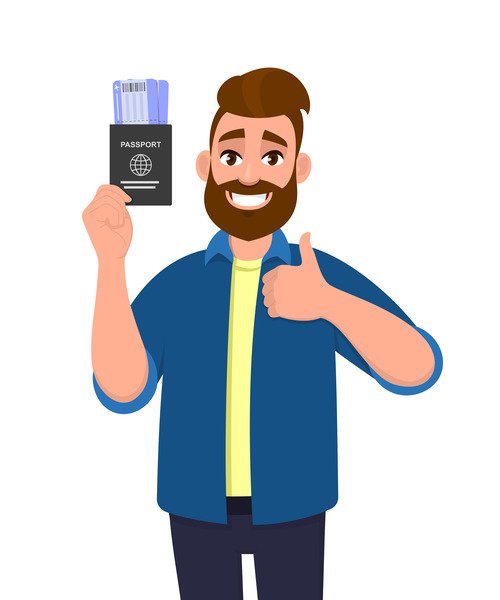 The temporary and the express passport and how to get them
It does not matter whether you have misplaced your passport, it has been stolen or it is invalid for some other reason, if you want to travel abroad more often, you should apply for a new passport at the same time as you report the loss, if possible. However, you are not obliged to do this. However, since it can take between four and ten weeks before you can collect your new passport, you should not wait too long before applying. For one thing, experience shows that there are a particularly large number of applications during the travel season, and for another, passports are produced centrally at the Bundesdruckerei (Federal Printing Office) in Berlin and sent to the missions abroad via the Federal Foreign Office. This explains the very long processing time.
If you cannot wait that long, it is possible to apply for so-called express and provisional passports. With the express procedure, you will receive your travel document within three working days for an additional fee. The regular passport with 32 pages costs 60 euros, for the express passport you have to expect costs of 92 euros. If you travel a lot and want to collect stamps in your passport, you can also get a passport with 48 pages. This will cost you an additional 22 euros. The express passport is no different from a conventional passport.
If you do not have three days until your departure, you can apply for a temporary passport. If you have all the necessary papers with you, it will be issued directly by the passport office in your place of residence and is valid for one year.
Tip: Your citizens' service may want to see proof of the urgency of your request. Therefore, you should take a booking confirmation or your flight ticket with you to the application office.
You must bring the following documents with you to the application:
if you have one, your old passport or other proof of identity
a biometric passport photo
if there are any discrepancies with the entries in the population register, the birth certificate
the fee of 26 euros.
Since 2010, special requirements have been placed on the passport photo. Since then, a so-called biometric passport photo must be presented for all identity documents, i.e. also for provisional and express passports. It is the basis for the electronic passport and must comply with international biometric standards. The picture is stored together with other biometric data and, since 2007, additionally with two fingerprints on the RFID chip, which is located in the cover of the regular passport. The security chip is not visible from the outside and can only be read with a special reader and only from a short distance. The data is therefore protected from unauthorised access. The passport photo must not be older than six months.
Tip: A professional photographer will certainly take better pictures, but if you need to do it quickly, photos from a vending machine will also suffice. Most photo machines today offer inexpensive biometric passport photos. Since the temporary identity documents are only valid for one year, you can live with a few less "pretty" photos.
Have you married in the meantime and your name no longer matches the entry in your municipality's population register? Then you need to present another proof of identity to the passport office. This is ideally your birth certificate and marriage certificate.
Tip: If you have already checked in online for your flight and provided the old passport number, you must notify your airline. The passport number must be changed accordingly and a new ticket issued.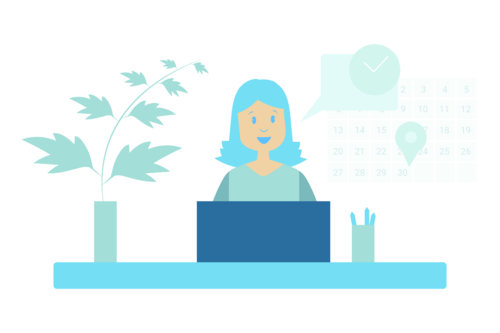 Do you need an appointment to make an application?
You can usually visit the citizens' offices in smaller towns and municipalities without making an appointment during the normal opening hours of the offices. You may just have to be patient and wait if there is a rush during the main tourist season. In large cities such as Berlin, however, you definitely need an appointment to submit your application. Appointments are conveniently made online via a time management system. All available appointments are displayed in a calendar view of the desired service. Since not all appointments can be made or the number of appointments changes for other reasons, it is worth taking a look at the calendar early in the morning. Perhaps entries have become free again in the meantime or new free times have been added. This also applies to other cities with an online appointment booking system.
Tip: If you get stuck online, a phone call to the Citizen Service Centre can also help. Explain your predicament and politely ask to be put in between. After all, it is people who sit in the offices and fortunately not yet robots!
Conclusion
Invalid, missing or stolen passports are no reason to panic and possibly cancel your planned holiday or business trip. The law provides a number of possibilities to obtain valid travel documents even at very short notice. For stays within the European Union and in most European states that are not members of the EU, you do not need an electronic passport. If you want to travel to non-European countries, you can do so with temporary travel documents that are recognised almost everywhere in the world. They are issued directly on site at the responsible passport office and are usually valid for one year. For an adult of legal age, all you need to apply is proof of identity, a biometric passport photo and the fee. And even if you only discover at the airport that your passport is missing or has expired, the border authority can still help you in many cases with a so-called travel document.
Nevertheless, it is important to find out exactly what the entry requirements are for the destination country before you get on the plane with a travel document that may not be recognised. If you still have questions, you can get advice and help from the airlines or the Foreign Office.
Important note: This article has been compiled to the best of our knowledge and belief, taking into account generally available information. All information refers to German citizens who have German citizenship and a German identity card. It cannot represent a claim to complete and legally binding information on the recovery of a valid passport. In case of doubt, you should enquire about the current rules and guidelines. The offices to contact here are primarily: your competent passport authority, the Foreign Office and consulates abroad.