Just a few minutes from the terminal
Free shuttle service
over 3,000 parking spaces
When will I be allowed to re-enter which countries?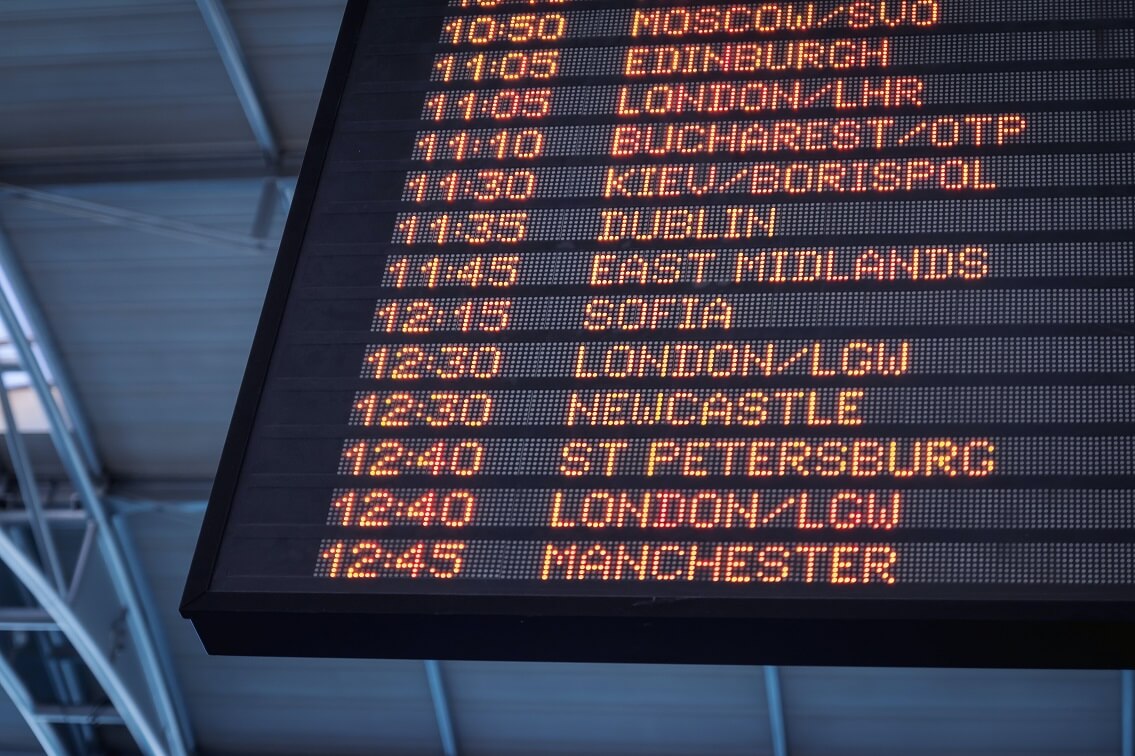 In almost every country in the world, the pandemic has had an impact on borders. These were either closed completely or entry was made drastically more difficult. Quarantines and travel warnings have made holidays difficult to plan. These regulations will be lifted for some countries on 15 June. But in which countries is it now possible to go on holiday and from when will it be possible to enter the countries again?
Spain
One of the countries most affected by Corona, where more than 27,000 people have died from the COVID19 virus. In terms of tourism, the country wants to welcome holidaymakers from Germany, France and Scandinavia as early as the end of June. However, this will not apply to the mainland, but to the island groups of the Balearic and Canary Islands. It is currently estimated that the entry restrictions will be eased from 22 June. Initially, the restrictions were planned to last until July. Meanwhile, it is still being clarified whether the regions of Andalusia, Catalonia or similar will be included in the pilot project. The Spanish Foreign Ministry emphasises that they are cooperating with German travel agencies. So it is worth talking to a travel agent here.
Italy
One of the most popular holiday destinations, which, like Spain, has been hit very hard by the pandemic, is opening its borders again on 3 June. Since then, there is no longer a quarantine obligation. Tourists from the EU and the Schengen area are expected to boost tourism in this way.
The Netherlands campsites and holiday parks will officially reopen on 1 July, after which relaxations for tourism are planned. However, there has never been an entry ban for German holidaymakers, so they are allowed to rent accommodation and stay there. There are no border controls, but there are special regulations for air travellers. Travellers who board a plane in risk areas and land in the Netherlands must carry a health certificate. This must be completed and carried before the start of the journey. If a question is answered with "yes", entry is not possible. Tegel, Schönefeld and Leipzig airports are not affected.
Croatia
The borders are open - nothing stands in the way of a holiday in the Adriatic country. In addition to Germany, many eastern EU countries have also agreed to relax travel. The quarantine has also been lifted. If you travel to this region, you have to deposit certain data, such as home town, mobile phone number and e-mail address. This is for contact purposes in case it becomes necessary due to the pandemic. Croatia has launched a new page where travellers should register and get information.
Greece
Gradually tourism is reopening. From 15 June, Athens and Thessaloniki airports will open their doors to holidaymakers. International flights are to be received again from the end of June.
Great Britain
The country where the most deaths in Europe have been counted and which has been heavily criticised for its handling of the coronavirus will impose two obligations on incoming travellers as of 8 June. Firstly, there is a 14-day quarantine obligation, regardless of the area of origin, as well as the obligation of electronic registration prior to entry. Violation of these measures can result in hefty fines, depending on the region. The British Virgin Islands are closed to tourists who have stayed in severely affected countries in the last 14 days - including Germany.
France
Border controls will also be abolished here from 15 June. Holidaymakers should inform themselves well in advance if they want to visit attractions. Gradual openings of these are planned until the end of the month. Heavily frequented sights will probably remain closed for some time.
As a general rule, it is always advisable to check the current travel advice on the website of the German Foreign Office and also to look for travel regulations in the destination country. Air travel is permitted again in many countries. It is important to keep an eye on current information regarding possible registration and quarantine requirements.
Especially in these times, holidays should be well thought out and planned. We also want to support you in this, with parking spaces at the airport, which you can easily book with us.
We look forward to seeing you!