Just a few minutes from the terminal
Free shuttle service
over 3,000 parking spaces
IAA: A look back & into the future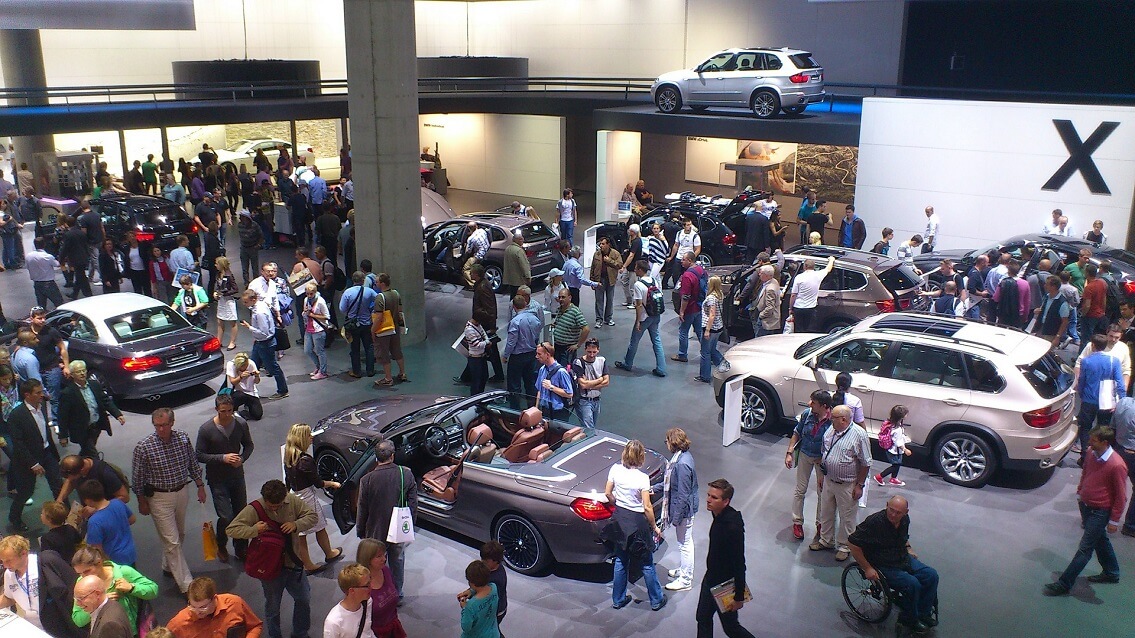 In September, the International Motor Show (IAA for short) was held again in Frankfurt. The fair is considered one of the largest trade fairs in the automotive industry worldwide and has always attracted the attention of the media. This year was no exception, which was marked by climate activists as well as climate demonstrations. Besides the activists' protests at the IAA, there was also plenty of interesting information. After all, mobility is one of the most important topics today and technologies are advancing all the time.
Focus on sustainability
True to the motto of the IAA this year "Driving Tomorrow", the focus was on sustainable mobility. Even most of the shuttles for the journalists were silent and electric. In the halls it looked similar - no matter whether manufacturer or supplier, everything was under the sign of electric mobility or other sustainable drive variants.
Hybrid and electric mobility
Whether VW, Honda, Porsche, Mercedes, Opel or Lamborghini - all manufacturers presented their innovations and surprised many. In addition to the affordable everyday cars, the sports cars were not to be missed. The super sports car Lamborghini Sian, which represents a milestone in the company's history with 819 hp, is a temptation for fans - but more appearance than reality. Honda, as the largest combustion engine manufacturer in the world, is now following suit with the electric trend. In addition to the new models, an innovative two-speed transmission for the electric vehicles was also presented.
Alternative drives
Among other things, Hyundai has introduced the principle of the hydrogen-powered fuel cell. This also provides a good alternative to the criticised electric cars. For the classic electric drives alone will not solve the problem. Internal combustion engines will also advance steadily. The potential of the various drive systems is far from exhausted.
Even if some brands and visitors did not attend the fair this year, it still shows impressively that the automotive industry is constantly developing and working on solutions. In general, the fair is interesting for everyone, because the economy and development of the industry concerns everyone.
The next IAA will take place in 2021. The venue is not yet known. At the moment, Cologne and Berlin are the main venues under discussion. In any case, we would be delighted if the big car show were to come to the capital.
No matter what kind of car you drive - if you're going on holiday, you can park with us. Book your parking space now.