Just a few minutes from the terminal
Free shuttle service
over 3,000 parking spaces
Golden rules for a relaxed family holiday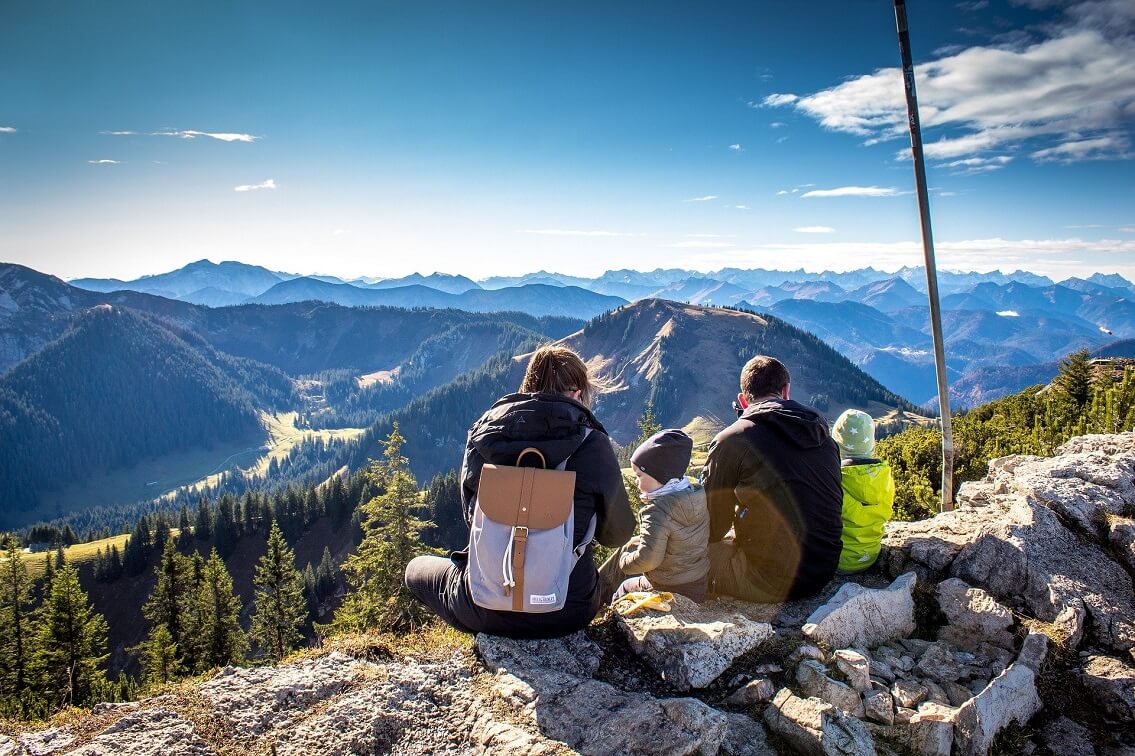 A holiday with the whole family is a great thing. Unfortunately, it can sometimes be quite difficult to meet the needs and expectations of the different generations and age groups. That's why we have summarised a few tips and rules for a great holiday together.
Define the travel period
Are you bound to the holiday periods or do you have restrictions due to your job? Of course, holidays are more expensive in the holiday season than in the low season. Therefore, think carefully about how you want to use the time. Perhaps a short holiday with bridge days would be a good idea? The following points can help you decide on the period and length of your holiday.
Leisure programme - Who wants what?
Children want to go out into nature, play, romp and explore. Parents usually prefer something quieter or wellness, while young people love to be alone or spend time among their peers. It is often difficult to reconcile the different wishes. Therefore, get together early enough and talk about wishes together. This way, plans can be adapted individually and disappointments can be avoided.
The right destination
Beach holiday or skiing holiday? If you have planned what you would like to achieve and experience on holiday, this will result in a tendency towards a holiday destination. Together with the travel period, these elements are the most important. But be careful: this is where the greatest potential for dispute exists. Therefore, you should choose a diverse region as your holiday destination that covers several requirements at once, such as Italy.
The accommodation
Finding the right accommodation is sometimes not as easy as you think. The internet is full of all kinds of accommodation, but not all offers are as good as they seem. Check and compare offers. One of the most important questions here is whether it should be a hotel or a holiday flat and what catering is appropriate. Holiday flats give you the freedom to organise everything yourself and adapt it to your family. Hotels, on the other hand, are less flexible, but offer better relaxation and sports facilities. If you are travelling with children, you should pay particular attention to child-friendly hotels with good supervision.
Book in good time
Family holidays in particular require good planning. You should book early in order to find a suitable trip. Especially during the holiday season, many things are in great demand and therefore book up quickly.
Pack your suitcase
Whether it's for a school trip or a short trip in adulthood - packing your suitcase always presents the same challenges for every holidaymaker. Make a checklist of the things you really need for the holiday. Pay particular attention to the surroundings, the weather and the planned activities. For this, you can find out what the weather is likely to be like. If you have laundry facilities at your accommodation, you can reduce the number of clothes in your suitcase.
Patience
Stressful situations can always arise that will test your patience. Drinks, snacks and games can make the journey more relaxing. Once your holiday and flights are booked, all you have to do is find a parking space at the airport. With us, you can conveniently and easily book your parking space so that you can start your holiday completely relaxed.
With this in mind, we wish you a pleasant and enjoyable family holiday!