About us - Peter from the IT/Marketing Department
In this part, one of the two IT and marketing employees, Peter Conrad, introduces himself and gives a little insight into his career, the work at McParking and a few personal details.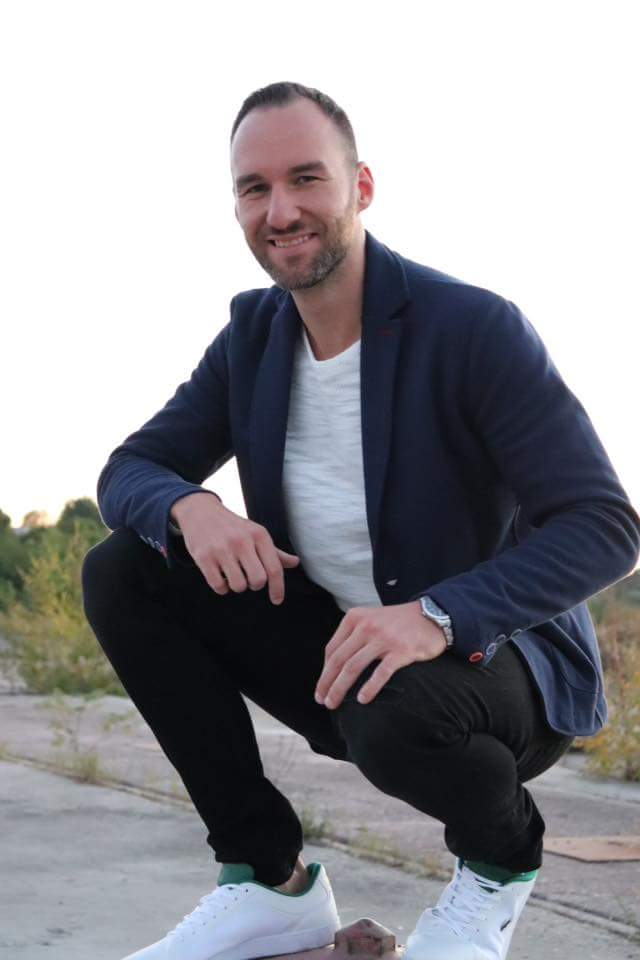 Peter, please introduce yourself briefly! What did you do before you joined McParking?
I am 35 years old, married and have a patchwork family with 3 children. I was born and raised in Berlin, so I'm a true Berliner.
Before I came to McParking, I worked for several years in the chauffeur service / event driving service. During this time I often drove for film premieres, state visits and major events as well as for private individuals. That was a very exciting time for me because I drove very famous personalities like Bill Clinton or Bruce Willis there.
How did you move from chauffeur service to McParking?
I started at McParking as a mini-jobber and at some point our owner asked me if I would like to work full-time at McParking. It was a good fit at the time because I was excited about the concept of McParking and there was a great working atmosphere.
You started as a shuttle driver and now do IT/marketing, how did that come about?
When I was working as a shuttle driver as well as at the reception, I was always very attentive, took a close look at our processes, even the things that were not yet going so well. Then I contributed my ideas and made suggestions on how to improve certain processes. Some of the ideas worked very well. Over time, I became more and more involved in our back office and was eventually able to implement my ideas myself. I have always had an affinity for computers and a creative streak, which I can now live out.
What does a typical working day look like for you?
My working days are very varied, and I like that too. In IT, I'm primarily responsible for the website, our self-developed parking software, online marketing and on-site technology. So if anything doesn't work, I'm there to take care of it.
In my day-to-day work, I drive the further development of our website and our parking software. I'm always in contact with our staff and develop new functions to make everyday work easier for my colleagues. As soon as these are completed in our test environment, I put them through their paces before they are transferred to our live system.
For me, everyday work also includes customer contact. I take bookings and answer customer enquiries and evaluations. Being close to our customers, I quickly notice where there are still problems and where there is still a need for action. Making the booking process as simple and efficient as possible for our customers also plays a very important role for me.
In online marketing, I take care of our Google campaign, cooperations with agency partners, our pricing, discount campaigns and much more.

Marketing & IT - that sounds like a very untypical combination. Why is it important to be jointly responsible for both topics?
I think this is no longer atypical in this day and age. Since most bookings are made online via the website, these two topics are strongly connected. For example, in order to find out through which marketing channel a booking was made, a functioning tracking system is necessary. At this point you can already see that they are intertwined. On the one hand, you need a good advertisement (marketing) so that customers visit the website, and on the other hand, you need functioning IT so that the booking can be made.
What are the biggest challenges in your work at the moment?
I'm currently working a lot on advertising on Google. This is by far our biggest advertising channel, so there is a lot of work to do in this area.
Another big issue is the functionality of our barrier system. Here it is crucial that our customers can enter our parking areas without long delays. For this, it is important that the barrier system "recognises" the customer and knows, for example, that he or she is allowed to drive into the car park at the booked time.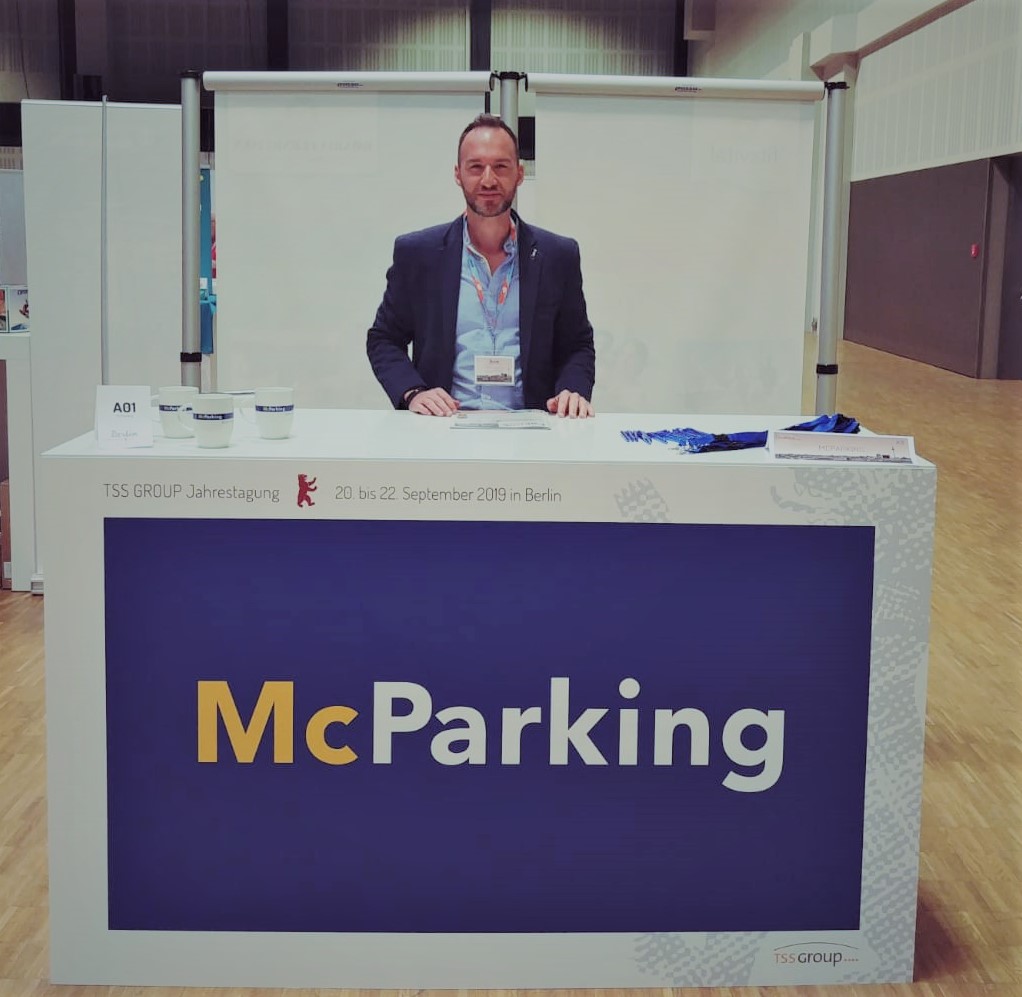 Everyone has certainly experienced that their computer doesn't work again. But what has been the biggest breakdown you have experienced in IT so far and how did you solve it?
There have been a few breakdowns that I have experienced, but I remember one in particular. A few years ago, we had joined forces with another car park provider at Tegel Airport and had to transfer the bookings from another system into our system. There was an error and all the bookings that were transferred had received a booking confirmation with an arrival date of 1970. Of course, this led to great confusion among the customers. I sat in the office with my colleagues until late at night, the phone was ringing off the hook and we received several enquiries from customers. The problem was finally found and solved and all customers were able to start their journey without any problems.
What was your greatest sense of achievement during your time at McParking and why?
I've had a lot of great successes at McParking, but the biggest one for me was the opening of our car park two years ago, because I had never done that before and had no experience in this area.
During the planning, I was responsible for the entire network technology, cameras, integration of the barrier system and e-mobility. This was completely new territory for me and a big challenge. Towards the end, we were under a lot of time pressure to get everything done in time. In the end, everything worked out except for a few minor details and we were able to start on schedule.
In the meantime, we have retrofitted a number plate recognition system in addition to the QR code scanners and this has been really well received by our customers. Customers are always happy when the barrier opens automatically without having to search for the booking confirmation.
The IT sector is very much in demand, what makes McParking stand out as an employer?
At McParking I can bring in many ideas, implement them and we are a cool team within the company. When you have been involved in the development for so many years and have invested a lot of your heart and soul, you also feel very connected to the company. Our managing director treats us as equals and always supports us when we need help. The decision-making processes are short and changes are implemented quickly, if possible.
Back then, you started at McParking at Berlin-Tegel Airport. Do you sometimes miss the location and the airport?
When I think back to those days, I honestly sometimes ask myself how we managed everything back then. The location was great back then and I personally found the infrastructure of Berlin-Tegel Airport very good. The walking distances there were much shorter than at other airports and you were quickly in the terminal. However, the shuttle with the small buses was always a big challenge in the high season and meant a lot of stress for the staff.
I am glad that we no longer have this stress and that our customers can rely on a reliable transfer every 20 minutes with our large shuttle buses.
The processes have also changed a lot since then and are now much easier and more efficient thanks to technology.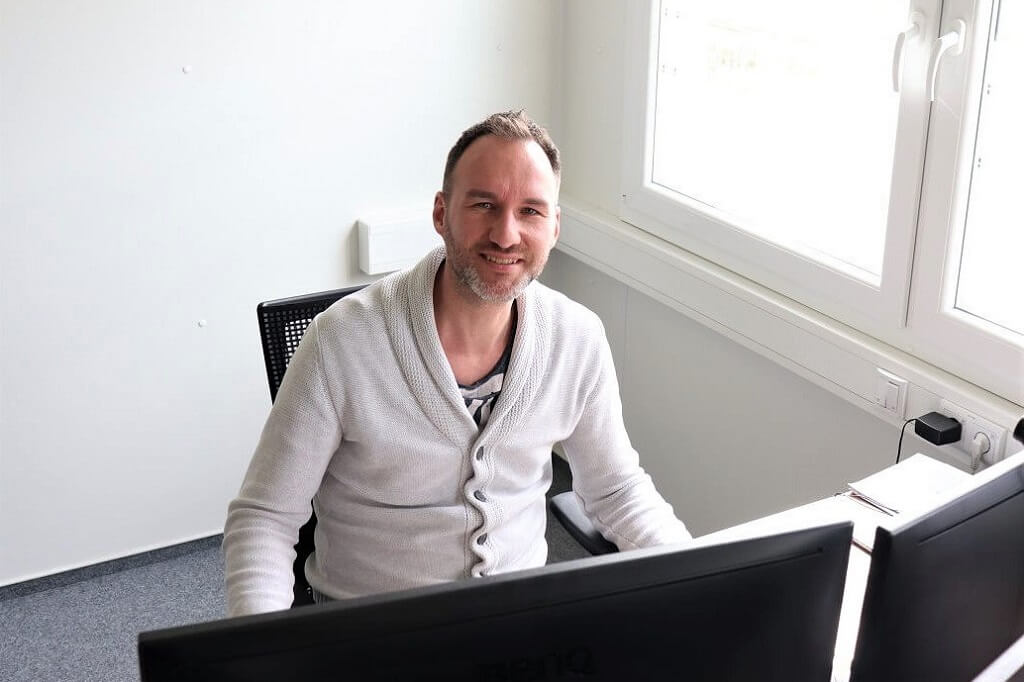 Life goes on outside McParking too. What do you do to switch off?
My favourite thing to do in my free time is to be with my family. We spend as much time as possible with our little daughter. I also like to go to the sauna and enjoy the peace and quiet. In Berlin there are beautiful locations for this, for example Vabali near Berlin's main railway station. It's a big Balinese-style spa. If you spend a day there, it feels like a holiday and you can really come down. Otherwise, I can also switch off well by doing sports.
And finally, the important question: Where will you spend your next holiday?
This year I'm planning a flight to Greece - from BER, of course. I prefer seaside holidays and like to lie on the beach in the sun. If the holiday destination also has a beautiful underwater world that invites you to snorkel, the holiday is perfect for me.