Just a few minutes from the terminal
Free shuttle service
over 3,000 parking spaces
Is it still worth buying a diesel car?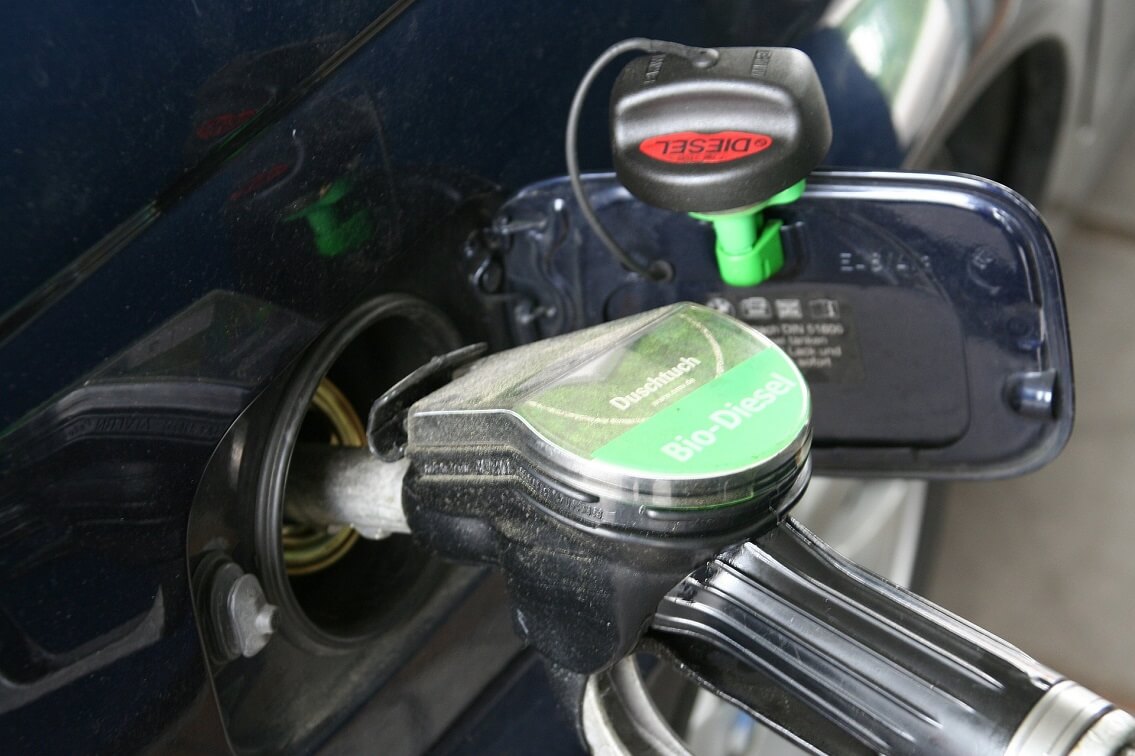 Some people love them, others are rather sceptical about them: we are talking about diesel vehicles. For long-distance drivers, diesel-powered vehicles are the ideal solution, because they are more efficient and more energy-rich, and the fuel is usually much cheaper than petrol. After all, about 15 million, or almost 40 percent of all vehicles registered in Germany, are diesel vehicles affected by the driving ban. While diesel produces lower CO2 emissions, it also produces considerable amounts of pollutants in the form of nitrogen oxides. Thus, the nitrogen oxides, which are harmful to the climate and health, cannot be made up for with lower CO2 emissions. The European Union prescribes a limit value of 40 micrograms of nitrogen oxides per cubic metre of air per year. Cities that do not comply with this value or even exceed it are threatened with a diesel driving ban.
Where is there a driving ban?
First of all: Hamburg does not have an absolute diesel ban for the entire city. This may have been lost amidst all the unrest. The driving ban only affects two streets, namely the 600-metre-long Max-Brauer-Allee and, for older trucks, the 1.6-kilometre-long Stresemannstraße. In Berlin, the following areas around the measuring points are affected by the diesel driving ban:
Silbersteinstraße between Hermannstraße and Karl-Marx-Straße,
Herrmannstraße between Emser Straße and Silbersteinstraße,
Alt-Moabit between Gotzkowsky- and Beusselstraße,
Brückenstraße between Köpenicker Straße and Holzmarktstraße,
Friedrichstraße between Unter den Linden and Dorotheenstraße,
Hermannstraße between Silbersteinstraße and Emser Straße,
Leipziger Strasse between Leipziger Platz and Charlottenstrasse,
Reinhardtstraße between Charitéstraße and Kapelle-Ufer,
Stromstraße between Bugenhagenstraße and Turmstraße.
These are far more bans than in the much-discussed Hamburg. But Stuttgart or Cologne have also already imposed routes with a driving ban for diesel vehicles. At the same time, a diesel ban is being discussed in a total of 70 major cities, where sections of streets or neighbourhoods with diesel vehicles are also to be banned from passing through. Further restrictions and decisions for other major cities are still pending. So at the moment, a strict diesel ban only applies in a few German city sections and neighbourhoods; whether there is an upward trend towards more bans is not known at the moment. Yet the environmental badge should be much more relevant for motorists. After all, for many localities, entry is now only possible with a green Euro 4 sticker. Otherwise, a fine of 25.00 EUR for car drivers and 75.00 EUR for truck drivers will be imposed for administrative offences. Exceptions include residents, transport for the severely disabled, taxis, delivery services, vintage cars with appropriate registration plates, and emergency and relief vehicles.
Conclusion
If you want to be on the safe side, you should at least buy a diesel vehicle that meets the Euro 6 standard or a vehicle that can be retrofitted. Approvals for the retrofitting of other vehicles will be issued soon. In addition, a diesel vehicle is always worthwhile for long-distance drivers who do not travel much in the city centre. For those who find all this too unsafe, it is better to opt for a petrol car.