Flying with babies or toddlers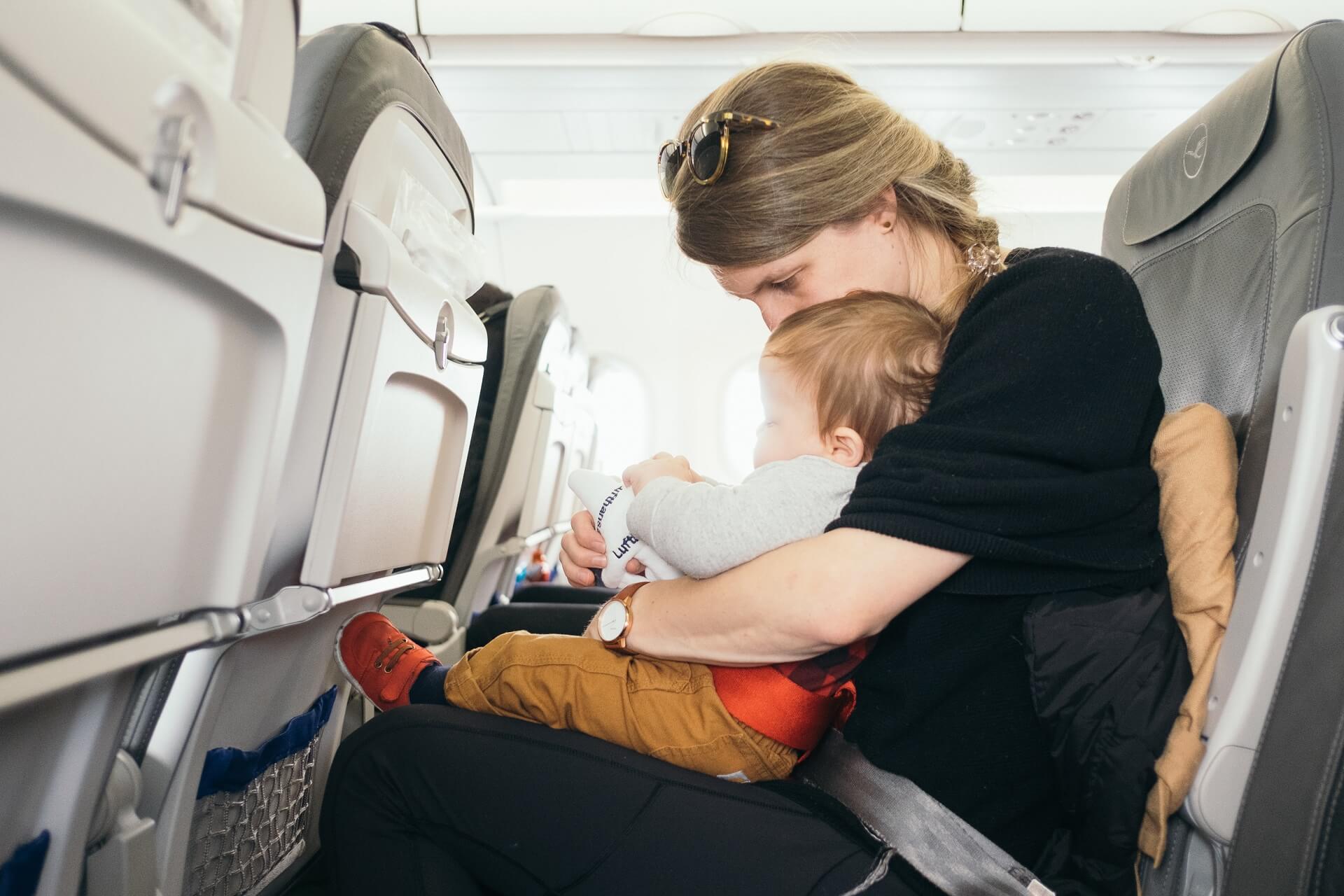 Air travel with small children or babies
For many people, air travel is nerve-wracking and stressful. Add to that a long flight with a baby or toddler, and many people experience additional stress. We explain what you need to consider when travelling by air and before booking.
From what age are babies allowed to fly?
Each airline regulates the age at which babies are allowed to fly. Some airlines allow babies on board after 48 hours, but only with a doctor's certificate. Most airlines allow babies from the age of 1 to 2 weeks.
Do I need an additional infant ticket?
Even if a baby or toddler (under two years of age) is not given its own seat on the plane, some airlines will charge parents an additional fee for the infant. However, there is often no need to book an additional ticket. For children over 2 years of age, a separate ticket must be booked. However, some airlines charge 70 to 100 per cent of the ticket price. In any case, state that you want to fly with a baby or toddler.
What do I need for my child on the plane?
Children are allowed to fly on their mother's or father's lap until they are two years old. For this purpose, the airline will provide you with an additional lap belt, which is attached to the adult's belt. It is more comfortable and above all safer if you book a separate seat for the baby or toddler and fit a baby or toddler seat on it.
From the age of two, children need their own seat on the plane. If you are flying with two infants under the age of 2, you must book a seat for one of the children. You can then fit a baby seat or a child car seat on the booked seat. If the model of baby carrier or car seat has the "For use in aircraft" label, it is suitable for transporting babies and children on an aircraft.
For long-haul flights, most airlines provide baby cots. The cot is mounted on the wall of certain rows of seats. For the safety of the baby, a belt is stretched over it. If you need such a cot, you should definitely book one in advance. The number of baby cots is limited on many airlines. You should also check with the airline how many years and weight a cot can be used for the child.
Baby food
Baby jars, milk and porridge are not subject to the strict security regulations at the flight security check and can be taken on board in your hand luggage without any problems. This means that you can also take baby food with you in containers larger than 100ml.
Obtain information
Before booking, find out from the airline which regulations apply to flying with a baby and ask which security system is offered for babies and children.
If you are still unsure whether and how you can travel with your baby, you can find out from each airline on its website what conditions apply to flying with a baby and child. Remember that no matter how old the baby or child is, a flight is only possible with a passport.
You don't need to worry about your parking space at the airport. At McParking you can always park safely and cheaply at BER.