Just a few minutes from the terminal
Free shuttle service
over 3,000 parking spaces
Just a parking space? We explain you the advantages of McParking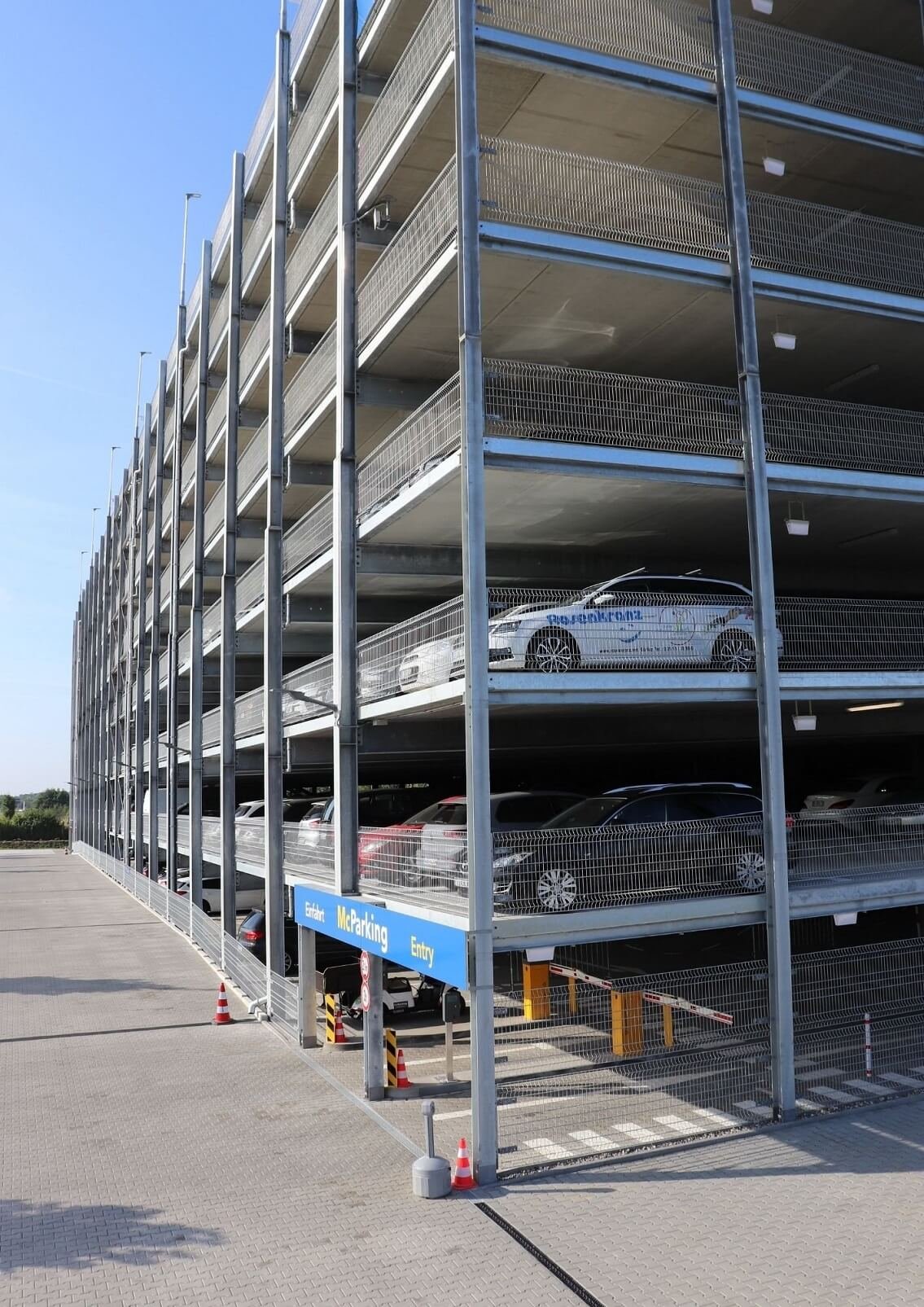 How do I get into the multi-storey car park and onto the parking space?
You can book a parking space online and pay directly online, so you can start your flight without stress. After your booking, we will send you a QR code by e-mail. You scan this at the barrier and don't have a parking ticket that could get lost. The same applies when you leave the terminal.
From the car park to the terminal
We offer a free shuttle service in spacious and modern low-floor buses. The buses to Berlin-Brandenburg BER Airport depart from the McParking car park every 20 minutes from 2:40 a.m.: '00/ '20/ '40.
Longer parking times
If your travel plans change at short notice, you can easily cancel your parking reservation up to 24 hours before use. If your trip lasts longer than planned, your car can of course stay with us for longer. If you return earlier, we will only charge you for the actual parking time. If your flight does not take place, you do not have to pay a parking fee. Our trained staff are on site 24 hours a day, all year round, and ensure that everything runs smoothly on the fenced and video-monitored grounds. For even more security and convenience, you don't have to leave your key at McParking.
McParking is more than just a car park
Are you an employee or even the owner of a travel agency? Then we can give you something back for arranging our parking space. If you want to become a partner of McParking, you can receive 15% commission per brokered booking and also save if you want to use a McParking parking space yourself.
Oversized cars and e-cars
If your car is overlong, that's no problem. We also have suitable parking spaces for larger cars. And if you drive an electric car, you can conveniently charge it with us and drive off with a fully charged battery immediately after your arrival. We will be happy to charge your electric vehicle during your stay with us - for a one-off charge of € 25.
We look forward to your booking and wish you a pleasant journey and a good flight!