Just a few minutes from the terminal
Free shuttle service
over 3,000 parking spaces
TÜV deadline to be met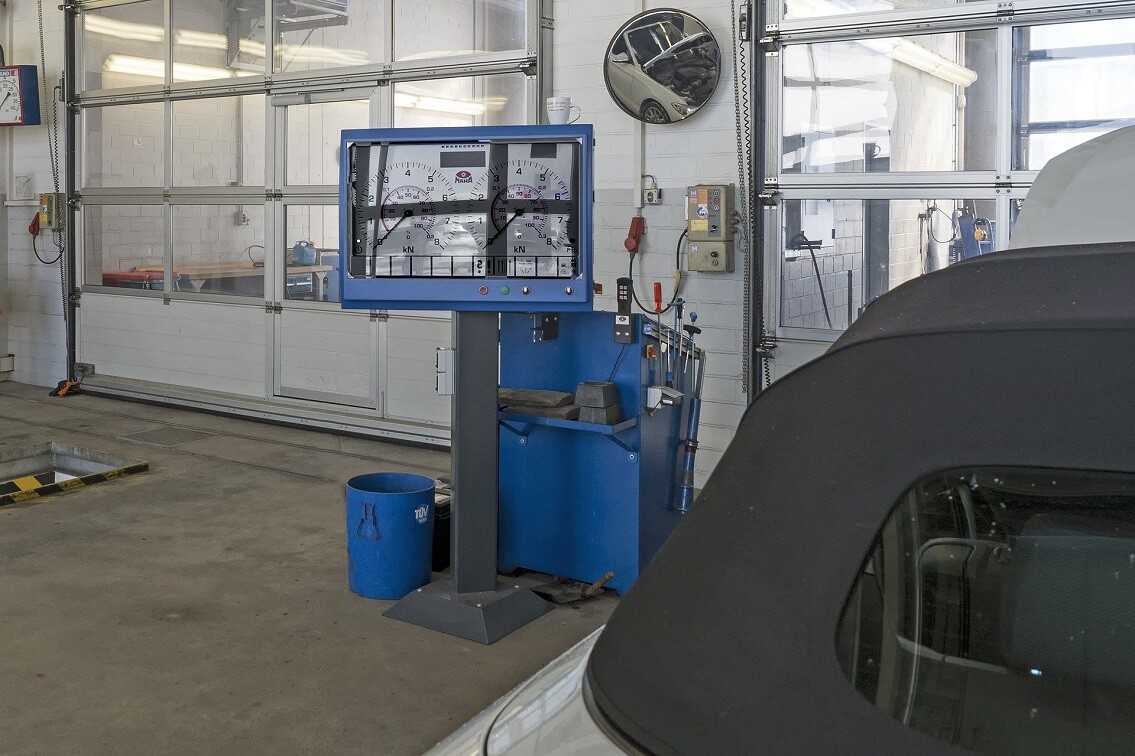 Take a look at your sticker - McParking tells you everything you need to know about your car's main inspection ...
Missed your MOT appointment? What you should do now!
Car owners have to go to the TÜV inspection or main inspection (HU) every 2 years. New car owners have to go for the first time after 3 years, then every 2 years. Do you know when your car has to go in for its next main inspection? No, then you should take a look at your sticker or the registration certificate part 1 (formerly the vehicle registration document)! As a car driver, you have to fulfil your obligations so that your car does not pose a danger to road traffic.
How long may the inspection date be exceeded?
You are not allowed to go over the deadline. There is no leeway whatsoever. The month indicated on the sticker on the licence plate must be adhered to. Otherwise you could be fined. The month in which you must make an appointment is the number that can be read vertically. So if there is a 5 at the top of the sticker, you must take your car to the general inspection in May.
What do I have to pay for an expired sticker?
An expired sticker costs an average fine of €15 if the inspection is 2 months overdue. If the sticker has expired between 4 and 8 months, a fine of €25 is due. If the sticker has been expired for 8 months or more, the fine is €60 and a point in Flensburg. You do not have to worry about paying the fine at the main inspection. However, the inspection centre is obliged to carry out an "extended main inspection" if the inspection date has been exceeded by more than two months. An extra 20 per cent will be charged for this supplementary inspection.
Do I have to go to a particular inspection centre?
No, you are free to choose which officially recognised test centre you go to. You can choose from the following centres:
TÜV Nord
TÜV Süd
DEKRA (German Motor Vehicle Inspection Association)
GTÜ (Society for Technical Inspection)
KÜS (Motor Vehicle Inspection Organisation)
What is checked during a main inspection?
A general inspection checks whether the car is roadworthy. The requirements of the Road Traffic Act (StVO) apply. An inspection is extremely important for cars that have been involved in an accident, because parts could come loose or important components of the electronics could be damaged. But even with accident-free cars, a regular check of the condition is important. Individual parts in the car are affected by wear and tear. Together with the main inspection, the exhaust emission test (AU) is also due. During an AU, the exhaust emission value of your car is checked. Here, the car must comply with the legally stipulated exhaust emission values in order to pollute the environment as little as possible.
Book a parking space, fly carefree on holiday
While you're here, you might as well take the opportunity to book a parking space for your car. The next trip by plane is certainly not far away. Secure yourself a secure and monitored parking space from McParking.