Just a few minutes from the terminal
Free shuttle service
over 3,000 parking spaces
Visitor Terrace BER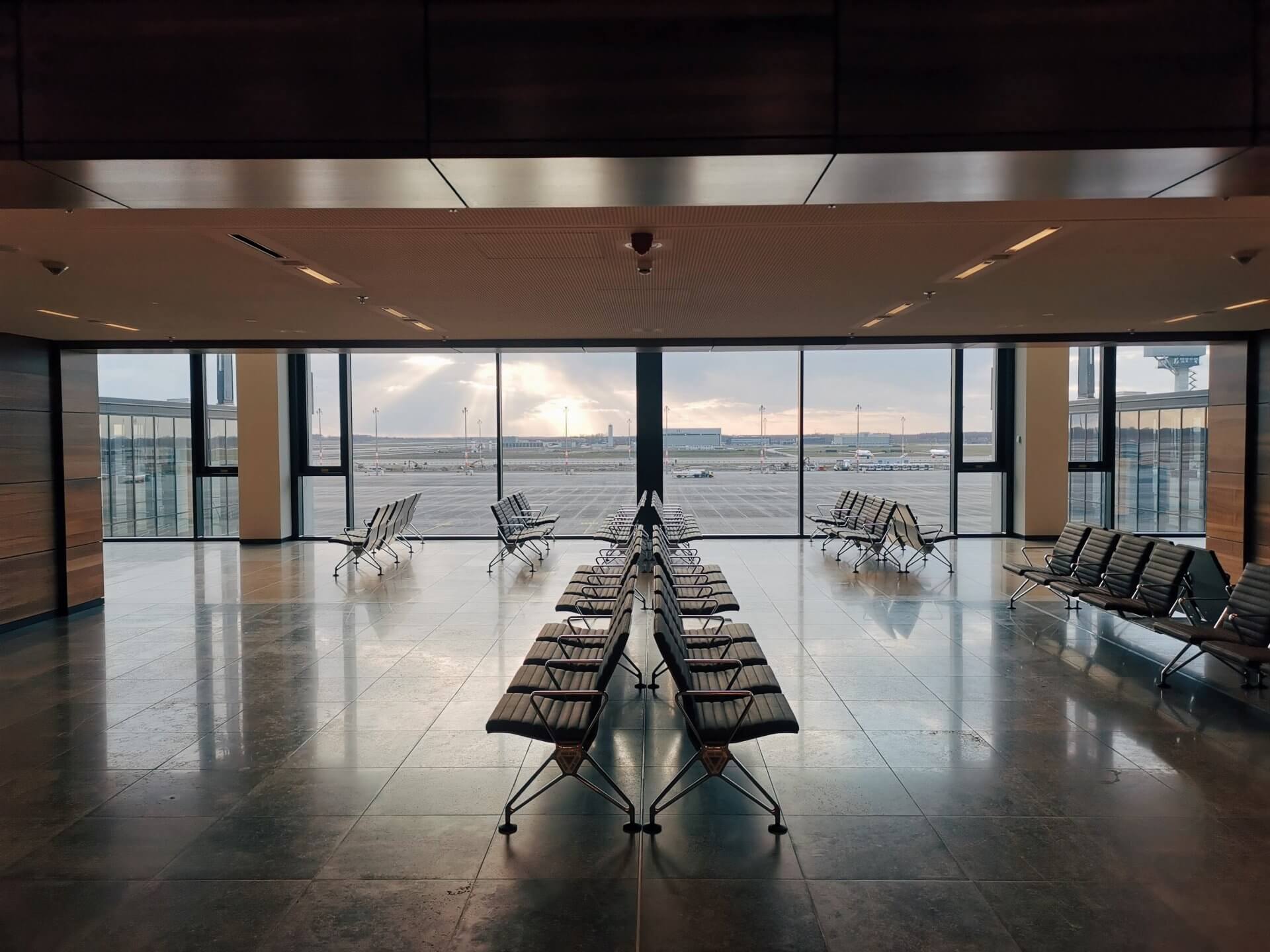 Visitors' terrace at BER
After more than a decade of construction work, BER Airport finally opened its doors last year. Are you doubted by the pandemic and don't want to fly, but the airport still excites you? Do you not only want to see from the outside what has been built in the last 14 years, but also experience the whole thing? Then we have good news: The BER visitor terrace recently opened under the motto "Dream of flying". Find out what exactly awaits you there and how to get there here.
BER Airport Visitors' Terrace opening hours
Since 29 May, the terrace has opened its doors every Saturday and Sunday from 9 am to 7 pm. Online bookings are only possible three days in advance - on site, of course, also shortly before, so you can plan a visit a little more spontaneously. The entrance fee of 3 € also tempts you to visit the new terrace.
What awaits you
You have wanderlust, but don't want to or can't fly on holiday yet? You accompany your loved ones to the airport and want to be able to wave to them when the plane takes off? The visitors' terrace makes all this and more possible. The practical thing? You don't have to go through a security check because the terrace is not part of the security area. Due to the current situation, it is necessary to wear a medical mouth-nose protection. Please check the airport's website yourself for daily updated possible changes. Important to note: There may be visibility restrictions due to weather conditions or at off-peak times of the day. Seasonal changes should also be taken into account.
How does it work?
Would you like to get a taste of the airport air and see BER from a different perspective? Then you can order your tickets online here. Alternatively, you can also pull out a ticket at the ticket machine on site. It is advisable to bring some time and patience with you here, as there may be waiting times. Avoid stress and waiting times by booking online. Guests with prams, wheelchairs, walkers or other mobility restrictions can also visit the terrace. No matter if you are a flying guest or just a visitor - the terrace is definitely worth a visit! If you want to pay the terrace a visit before your departure, remember to book a parking space at BER Airport with us beforehand. We look forward to your visit!