Just a few minutes from the terminal
Free shuttle service
over 3,000 parking spaces
Accessories for the car - The must-haves for winter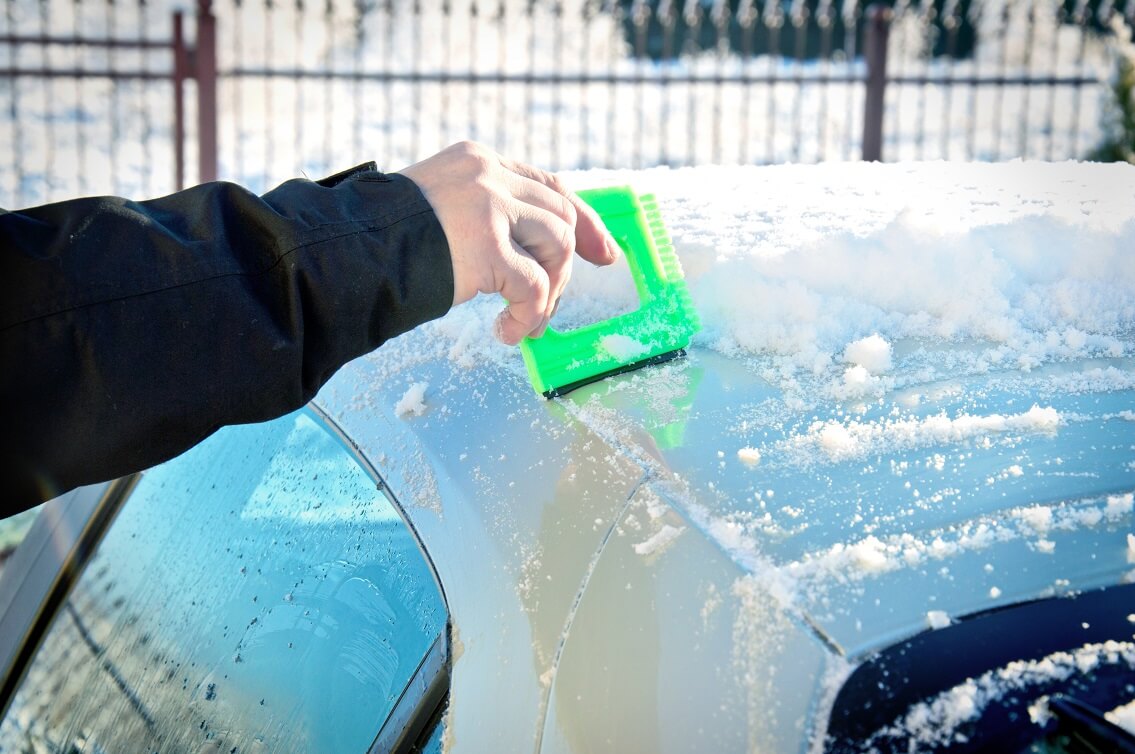 The cold is supposed to come back once again. Have you already tried out various gadgets this winter and found that, unfortunately, it was a flop? The internet is full of cool-sounding and sensible-seeming utensils that you find practical at first but seem nonsensical after a moment's thought. That's why the ADAC has tested many tools and examined their usefulness. It should be noted that these are retrofit accessories.
Aids for the bodywork
Ice scrapers, covers and overlays - the choice is enormous and different designs do not make the decision any easier. Electric or round ice scrapers promise quick success, but in practice they are not very functional. Covers for the side mirrors help selectively and can be used as a small aid. However, this only makes sense if your vehicle does not have heated side mirrors. Windscreen covers are usually very effective if they are not lightweight cardboard or plastic covers. Make sure that they are of adequate quality and can be securely fastened.
Aids for the interior
If you have to scratch, your gloves and hands will be clammy and cold afterwards. Since the interior of the car needs some time to heat up, there are various seat cushions or seat pads that are designed to bring the warmth to your body quickly. With both variants, it is important to make sure that they are well fastened, otherwise the pad will slip and you will probably slip with it. Heating wires are also important to consider, as they must not be kinked. Small, additional fan heaters are also only of limited use. They only clear the windscreen of vapour at certain points and the low output of 150 watts is only a small help. The important thing about these warming helpers is that they run on the 12-volt socket and thus place an additional load on the starter battery.
Do we need it?
So many options tempt us to just buy it, but you should always ask yourself whether you really need it. A kettle for the car seems practical, but what if you suddenly have to brake hard or swerve? Won't the good old thermos be enough? Before buying, think carefully about whether the gadget is really important for you and read reviews - better still, ask at a specialist shop and get advice.
What you should have with you
In addition to the usual winter check (check windscreen antifreeze, etc.), the following items belong in the car:
Hand brush & ice scraper
Gloves
Blanket
Windscreen cover
Charger for the smartphone, as the battery discharges more quickly in the cold
Jumper cable
With this, you are well prepared for the cool season and the last cold days. Drive safely and arrive well at your destination!
Do you want to escape the cold days or are you already planning your summer holiday? Then book your parking space at the airport now!