Just a few minutes from the terminal
Free shuttle service
over 3,000 parking spaces
Get ready for summer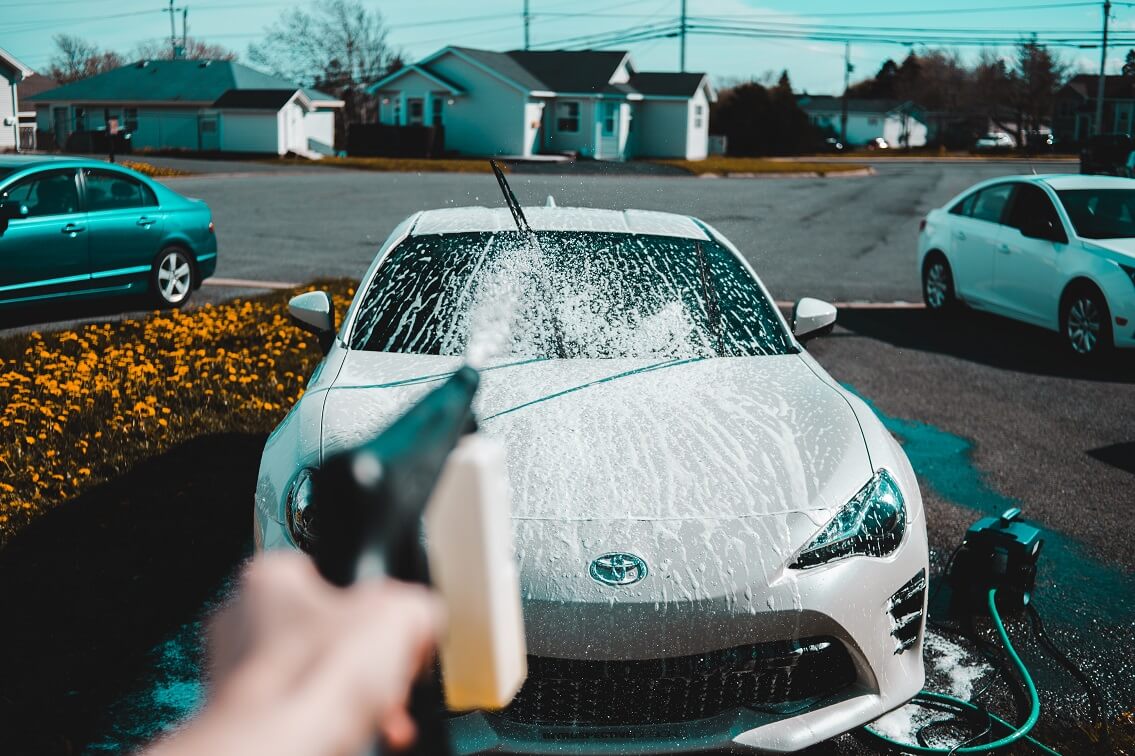 Is your car ready for summer?
The thermometer has been reading almost 30 °C for the last few days! Slowly, the temperatures are climbing higher and higher and the typical summer feeling is spreading. Whether it's a road trip or a day trip - your car is also looking forward to summer. But what does that mean exactly? Garages offer holiday check-ups. Do you know how to prepare your vehicle perfectly for the summer? Not only changing the tyres is part of it, but much more. We explain it to you! ...
Away with the winter coat - off to the car wash
Unpleasant winter weather and grit have taken their toll on your vehicle's paintwork for some time. When you drive through a car wash, follow the instructions on the entrance gate. Very important: Switch off the windscreen wipers and, if applicable, the rain sensor! Close the fuel filler cap, windows and sunroof and deactivate the function for the automatic opening tailgate. Otherwise your interior can quickly turn into an aquarium. Of course, these rules also apply when using a car wash. The only important thing is that your vehicle is cleaned completely and properly once. Due to the rising temperatures, dirt should also be removed as quickly as possible. Bird droppings in particular can quickly attack the paint and varnish.
Checking windscreen wiper blades
Snow and icy windscreens can be the undoing of windscreen wiper blades. The rubber gives way, becomes brittle or breaks down, leaving unsightly smears on the windscreen. In this case, you should replace the windscreen wipers. If you notice on the road that the rubber is torn and you cannot get new windscreen wipers at short notice, it helps temporarily to cut off the protruding rubber.
Don't forget the interior
In the cold season, we bring moisture and dirt into the interior through our clothes and shoes. Therefore, floor mats should be thoroughly cleaned or replaced. Have you been using a rubber mat in winter? Great, then replace it with a summer mat. A thorough cleaning of the interior will give you a good feeling and you will enjoy it in the long run. Spring cleaning therefore also applies to your vehicle.
Check the cooling system
When the temperatures rise, it quickly gets very hot in the engine compartment. Therefore, check the cooling system, otherwise the engine can quickly overheat. This includes coolant, hoses, pipes, sensors, pump and thermostat. Your car gets hot quickly, even hotter than normal? If the temperature gauge frequently creeps into the red zone, you should urgently check the thermostat and sensors. Also check for leaking fluids or porous cooling system hoses. In the course of this, the radiator should also be cleaned. It is better to leave these tasks to a professional. A summer or holiday check-up will usually take all of this into account.
Replace air & cabin filters
Especially in hot and dry weather, the concentration of dust in the air increases. This makes it all the more important that you check various filter elements and replace them if they become clogged. This protects you and passengers from unpleasant odours and nasty bacteria. It is therefore advisable to invest a few euros here and take precautions.
With these tips, your car will be ready for summer and upcoming road trips! Make sure to drink enough so that you can concentrate on driving in the summer temperatures. Have a good trip and enjoy the weather!
PS: You have wanderlust? You're guaranteed to find a shady spot for your car in our car park at BER Airport. So after your holiday you can relax and get into your cool car for the journey home.