Multistorey car park at th airport BER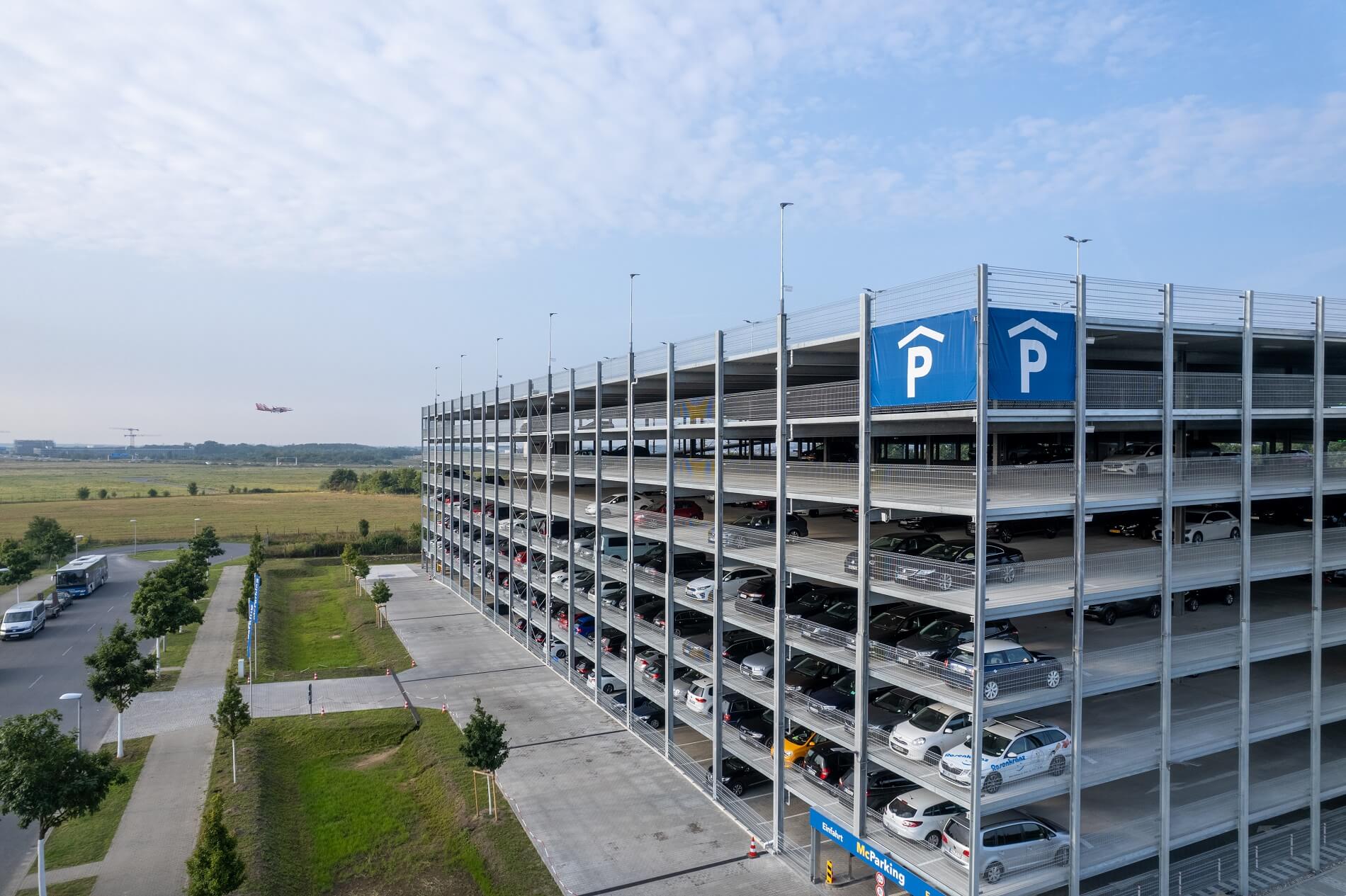 Our brand new multi-storey car park at BER Airport
We say goodbye to our Tegel and Leipzig car parks - Hello Airport BER! How much we have missed you and the daily travel routine in the last few months. But soon the time will come: our multi-storey car park at BER will open next month! With the new car park, there will also be a few innovations for us...
Berlin's largest multi-storey car park
We know how hard it can be to find the right parking space. Especially when your holiday is just around the corner and you're on your way to the plane. Especially if you want to drive yourself so that you don't have to depend on friends or acquaintances or make them wait a long time if you are late. They, too, will then have the stress of finding a suitable parking space to pick you up. It is easiest if you can manage your own arrival and departure. For us, it is all the more important to enable as many people as possible to arrive stress-free. That's why our multi-storey car park has space for around 2,000 vehicles, making it the largest car park in the whole of Berlin! The parking spaces are distributed over seven covered parking levels as well as a parking deck without a roof, but with a beautiful view of the airport.
With QR code scanner directly to the car park
Thanks to the new barrier system with QR code scanner, you can easily and conveniently enter the car park directly. You don't have to go to the registration desk first, but can use your scanned parking ticket to find your parking space at the airport without any detours.
New e-charging points
Your vehicle has always been important to us. That's why our new car park at BER Airport will also have e-charging points for your electric vehicles! So you can not only park your car safely, but also charge it, so you don't have to worry about getting home after your holiday.
Stress-free to the airport
Once you've booked your parking space with us, your holiday can begin. Simply check in at our new barrier system, find the right parking space and let our shuttle take you directly to the airport and enjoy your holiday from day one. On your return, our shuttle will bring you safely to your car. This is how relaxed travelling works!
In contrast to BER Airport, the opening will not be postponed for years, but will take place very soon. We look forward to welcoming you as early as the end of June and to receiving your feedback on our new location.

Even though we have to say goodbye to our former car parks in Tegel and Leipzig and thus to a very pleasant time with you, we are looking forward all the more to the future with our new car park and to your visit!