Short transfer time to the terminal
Secured parking spaces
Affordable parking
Parking at the airport in Hamburg - secure advantages with McParking
To park your car in our monitored car park at Hamburg Airport without unnecessary stress, simply book a parking space online. Payment is also made conveniently online. As part of the check-in, park your car in the parking space you have reserved.
Quick reservations and carefree take-off at the airport
Book now
You can make a payment conveniently online, while booking
Parking
Park your car in our car park near the airport
Shuttle
The shuttle service takes you from the car park to the terminal and back
Flying
Begin your journey relaxed and stress-free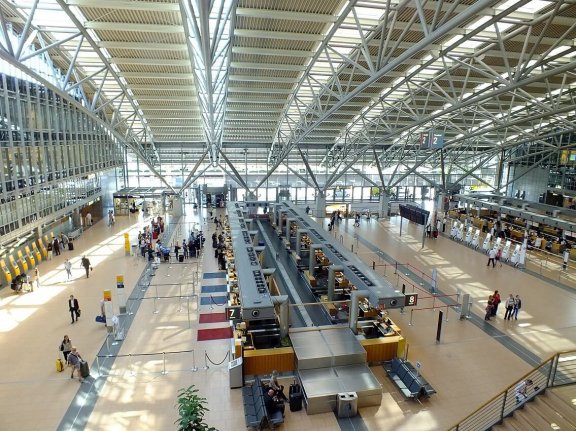 Parking at Hamburg Airport Reserve a parking space online
So that you are guaranteed to have a parking space for your vehicle on your day of departure, reserve this on our website – from the comfort of your own home. After checking the availability and prices, you can enter your personal details and add important travel information.
Park cheaply at Hamburg Airport
Our video-monitored and secured parking spaces at Hamburg Airport are available for you during your vacation.
Reserve your personal McParking parking space at Hamburg Airport online in advance via our website. Simply enter your chosen period and check the prices and availability. You can then reserve your parking space for your vacation time and benefit from 24-hour surveillance by trained service personnel.
Park your vehicle at Hamburg Airport on the day of your departure. You can decide for yourself whether you want to store your car keys or not. Key delivery is not a prerequisite for parking in our parking spaces.
Use the practical shuttle service from our partners and let yourself be driven to the terminal in just a few minutes.
On the day of your return, you can simply collect your luggage and then contact the shuttle service. This will get you to your vehicle quickly and easily. If you have any more questions about parking at Hamburg Airport, please contact the service hotline. Our friendly staff is happy to help.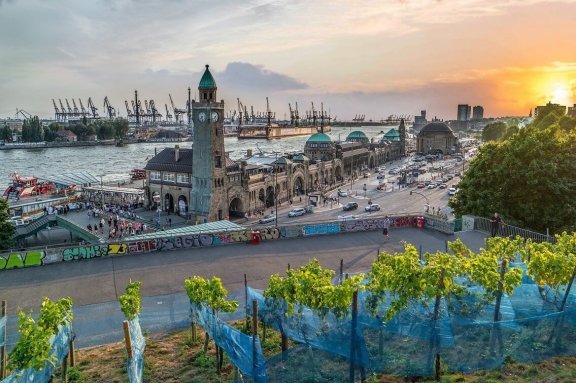 Parking at Hamburg Airport – child's play with McParking
The thought of parking at Hamburg Airport and then rushing to the terminal, possibly stressed, leads to beads of sweat on the foreheads of many people. The expensive prices and the sometimes poor selection of parking spaces are what many holidaymakers find difficult, and why they often travel by public transport or the S-Bahn instead of their own car. With McParking, you do not have to make this decision. Thanks to the safe and affordable parking spaces of our partner, Holiday Extras, you can safely travel by car. Use our booking option now and secure your inexpensive parking space at Hamburg Airport.
The fenced areas at Hamburg Airport are monitored 24 hours a day so that you know your car is in a safe place at all times. With McParking, worries about your precious vehicle on your well-deserved vacation are a thing of the past. No matter whether you drive a small car, transporter or a motorcycle, with us, every motorised vehicle will find its place. With a parking garage, on the other hand, you could run into space problems if you arrive in an oversized or overlong vehicle.
Inexpensive parking at Hamburg Airport with excellent service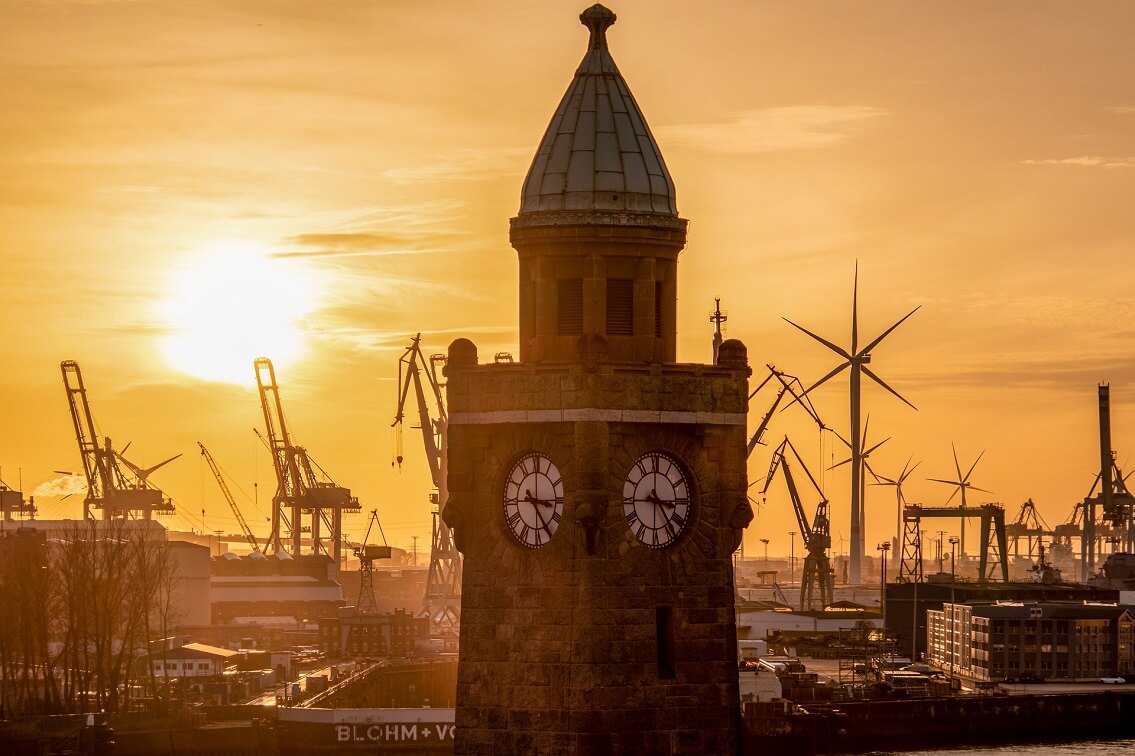 Airport in Hamburg – cheap parking and shopping facilities
From the airport in Hamburg, you can not only travel to the distant world, but also – with e.g. very early arrival – shop and dine extensively. At the well-developed airport, there are many duty free shops, restaurants, shopping facilities as well as bars and cafés.
Conventional parking at the airport in Hamburg can sometimes be very costly, and it can strain your holiday budget. You can smartly avoid this problem by pre-booking a parking space on site via McParking. This way, you save valuable money, which you can spend in the numerous souvenir shops at the airport or on the go in your holiday destination. In addition, McParking offers you a unique service and complete security, so you do not have to worry about anything before or during your vacation.
Parking at Hamburg Airport – convenient with online booking
In order to use your parking space at Hamburg Airport, you must make an online booking in advance. You can do this quickly and easily on our website. Simply enter your desired dates, then click the "Next" button and a new tab opens with the website of our partner, Holiday Extra, where you can complete the booking. The reserved parking space is available on the day of your departure at Hamburg Airport. Payment is made easily during online booking.
On the day of departure, all you have to do is bring your vehicle to the designated parking space and have our partner's shuttle bus take you to the terminal. When you return, our partner's shuttle bus is ready for you and takes you to your car quickly and safely. Stress, coordination difficulties and overpriced parking space prices are a thing of the past, as our service stands for affordable prices and uncomplicated and secure processing.

Brief history of Hamburg Airport
Hamburg Airport (also known as Flughafen Hamburg) is the oldest airport in Germany, and was put into operation in 1912. In the early days, the airport – like other older German airports – was mainly used by airships, and was primarily of military importance. Despite an interim fire that destroyed the airship hangar and parts of the airport grounds at the time, the airport was restored and its use was intensified.
Following the end of the World War II, the airport was named "Hamburg Airport" by the British, and was used again for civil purposes from 1946. Today, around 17 million passengers are regularly handled at 2 terminals at Hamburg Airport and almost 37,000 tons of air freight are transported. The Hanseatic City of Hamburg is both an economic and a tourist hub due to its historical trade relationships and many sights. Last but not least, Hamburg is the second largest city in Germany with around 1.8 million inhabitants.
No wonder that Hamburg Airport, among others, is a popular destination, and that passengers arriving by car want to park near the airport. As at airports in other large cities, well-located parking lots or parking garages can sometimes get expensive. Not with McParking!
Park at McParking and take advantage of special offers!
If you reserve your personal parking space at Hamburg Airport using our system, you can benefit from our special offers and save even more. You can also use our early bird offers to cancel your booked parking space up to 24 hours before your flight via your personal account. In contrast to a conventional parking lot on the airport grounds in Hamburg, you benefit in several ways.