Parking at Dusseldorf Airport – park with McParking and use advantages
Short transfer time to the terminal
Secured parking spaces
Affordable parking
Easy reservation and relaxed take-off at Dusseldorf Airport
We not only have affordable prices, but also – thanks to good lighting and 24/7 surveillance – secure parking spaces. To park your car in our monitored car park at Dusseldorf Airport without unnecessary stress, simply book a parking space online. Payment can also be made online, or of course, on site if you wish. The administrative effort for you is therefore kept to a minimum.
Book now
You can make a payment conveniently online, while booking
Parking
Park your car in our car park near the airport
Shuttle
The shuttle service takes you from the car park to the terminal and back
Flying
Begin your journey relaxed and stress-free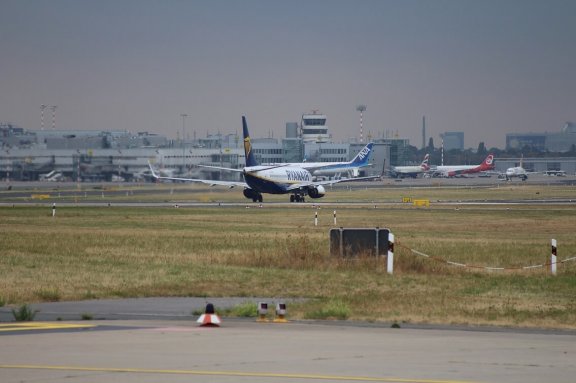 Park safely and inexpensively at Dusseldorf Airport
Use our offer as a clever alternative to the parking garage at the airport. Reserve your parking lot directly online with us – from the comfort of your own home. At Dusseldorf Airport, please contact Holiday Extras, our experienced partner on site.
Trust the more than 30 years of experience of this parking lot provider and benefit, just like us, from well-trained employees, exceptionally low prices and good service.
With McParking, you start your journey comfortably and calmly.
Booking a parking space at the airport in Dusseldorf
Book your parking space at Dusseldorf Airport easily and conveniently online. Pay directly online while booking with our partner, Holiday Extras.
Booking: Book your parking space directly online.
Parking: Park your vehicle in one of the parking lots near the airport.
Shuttle: The shuttle service from our partner, Holiday Extras, takes you from the parking lot to the terminal, and back to your car.
Flying: Start your journey relaxed and stress-free.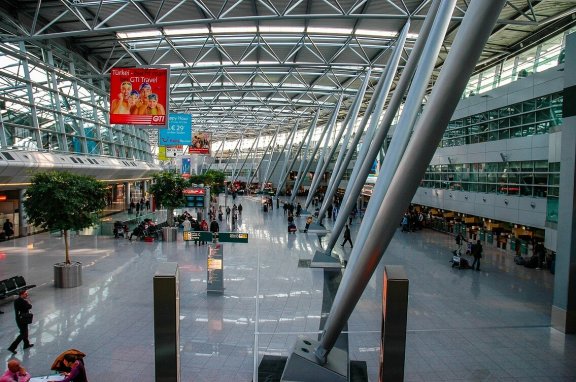 Park cheaply and shop cheaply at Dusseldorf Airport
Thanks to McParking's affordable parking prices, you can shop extensively in Duty Free at Dusseldorf Airport without putting too much strain on your holiday budget. Our partner, Holiday Extras, offers you various parking spaces around the airport. Park at Dusseldorf Airport either directly at the terminal or just a few minutes away by shuttle bus.

Trained staff will take you straight to the parking spot that you have reserved – whether it is covered, particularly close to the cash desk or extra long for large vehicles. Use our price advantage compared to conventional airport parking lots without having to do everything without trained security staff.
Low prices, high-quality service – parking at Dusseldorf airport
As the state capital of North Rhine-Westphalia, Dusseldorf is one of the strongest economic centres as well as a tourist magnet. Because Dusseldorf has a very large number of East Asian residents, as well as the largest and only Japanese community "Japantown" in Germany. Thanks to its proximity to the city centre and good motorway connections via the A44, you can quickly and comfortably reach Dusseldorf Airport by car.
In 1913, a military airship hangar was built on the site of today's airport in Dusseldorf. But by the mid-1920s, the first propeller aircrafts took off in Munich, Berlin, and even Malmö. Over the next 70 years, Dusseldorf Airport experienced a changeable history and established itself as an international hub in North Rhine-Westphalia with the renovation and expansion to three terminals.
With the Airport Arkaden, Airport in Dusseldorf offers numerous shops, restaurants, cafes, and bars all year round. After you have parked your car in one of our parking spaces, shorten the waiting time before departure and enjoy the view of the airport apron.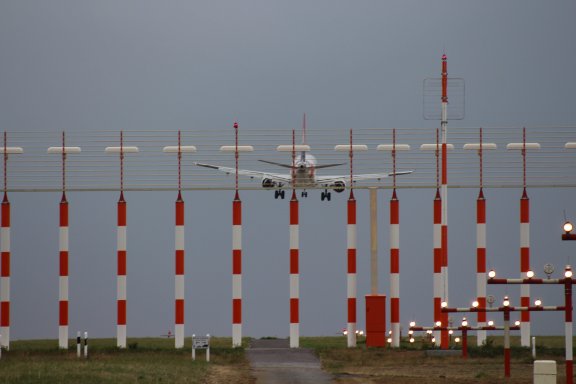 Dusseldorf Airport – stress-free arrival and departure
At McParking, you can reserve your parking space at Dusseldorf Airport online in advance and save yourself the hassle of finding a parking space on the day of arrival. To do this, choose your planned departure airport and one of the car park locations according to your needs. As soon as you have entered your personal data, the desired parking space at Dusseldorf Airport will be reserved for you immediately.
Park at Dusseldorf Airport and let the shuttle service take you directly to the terminal. Depending on the distance to the airport, the short ride takes five to ten minutes. The shuttle bus allows an individual transfer to most places – 24 hours a day.
After your trip, the shuttle will pick you up from the terminal and take you to your vehicle. Since everything has been paid in advance and the formalities have been clarified, you can go straight home with your own car. Parking at Dusseldorf Airport is so easy with McParking.