Just a few minutes from the terminal
Free shuttle service
over 3,000 parking spaces
Bremen Airport
Bremen Airport (since 2017, Bremen Airport Hans Koschnick) is one of the major international airports in Germany. Connections to nearly 30 destinations in many countries in Europe and North Africa are managed regularly. As an old Hanseatic city with Germany's second largest seaport, Bremen plays a special role in transporting freight from ships to planes and vice versa. However, Bremen Airport is also highly frequented by tourist traffic. As the airport site is located in the immediate vicinity of the city centre, passengers can reach it in a few minutes and the tram stops directly in front of the terminal. However, not all passengers come from the nearby city centre or want to use public transport. Many of them prefer to travel with their own cars and would like to park near Bremen Airport. But "good" parking spaces are quickly taken and are often expensive.
Secure and convenient parking at Bremen Airport.
At McParking, we have recognised the problem with parking and have specialised in providing low-cost, monitored parking spaces. Although we are not directly available at Bremen Airport, you can contact our experienced partners. Several million satisfied customers have already trusted in our experience and competence in parking management.
Start your holiday at a car park at Bremen Airport
In order to make your choice of parking space as easy as possible, we have developed an online booking system. On our website, you can easily choose a parking space and the duration of your reservation. All you need to do before your flight is drive to your parking space, and trained, friendly staff will take care of everything else. A shuttle bus will take you from the car park to the terminal at Bremen Airport (BRE) and back to your car when you return.
Carefree travel thanks to secure parking spaces
Our attractive prices do not mean that you have to compromise on security! At McParking and its partners, all parking spaces are well lit and located in a securely fenced, monitored car park. You can go on holiday or a business trip without any worries. If you have any questions, our friendly, trained staff will be happy to assist you at any time.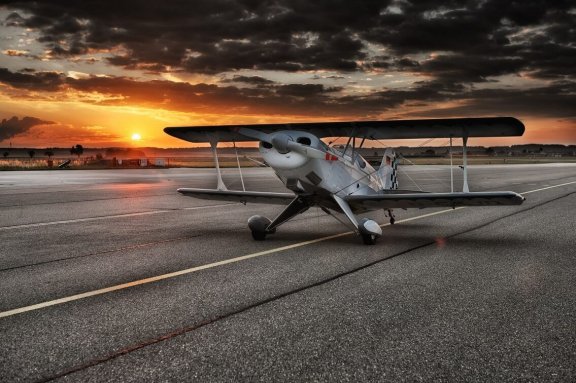 Key data on Bremen Airport
Bremen Air Transport Association, which still functions today, was founded already in 1909 and laid the foundation stone for Bremen Airport. However, in the early years, apart from test flights of the first aircraft and occasional crash landings, there was no major breakthrough. Residents living close to the airport complained about aircraft noise, and it was not unusual that crash landings ended up in the fields of Bremen's farmers.
In 1921, the Bremer Airport Management Association was founded, whose capital stock was provided by large local companies and banks. It was the beginning of professional flight operations.
Today, 455 employees of different nationalities work at Bremen Airport, which handles around 2.5 million passengers a year. There are 4,500 parking spaces in 2 separate multi-storey car parks. A well-developed and flexible cargo area guarantees fast transport routes for all kinds of freight.
Book online now
Choose Bremen Airport above to book a parking space with our partner in Bremen. Then enter your travel date and click on "NEXT" to find your parking space. After that, we will only need a few more details from you and your booking will be completed. Use the comfortable shuttle service directly to the terminal of Bremen Airport and enjoy your holiday from the first day on.
Friendly staff will help you load your luggage and a shuttle bus will bring you safely to your car. Book your parking space at McParking and benefit from a safe and convenient parking facility near the airport.
Book a parking space
Start your journey at Bremen Airport
Book your preferred parking space at Bremen Airport (BRE) via our online booking system. Take advantage of the attractive alternative to airport car parks and parking spaces. If you have any questions before your flight, please contact us by e-mail or simply give us a call. We are happy to help you.
Book now
Parking at Bremen Airport – environmental badge, cancellation
Your car has no environmental badge?
This is not a problem, as the parking spaces of our partner at Bremen Airport (BRE) are not located in an environmental zone.
You have to cancel your trip at the last moment?
This too is usually not a problem. You can cancel your booking up to 24 hours before the originally planned departure.
And the best thing is: Compared to car parks which are located in the immediate vicinity of Bremen Airport, with us, you save up to 20 – 30 % on costs. Especially at large airports, parking facilities are rare and usually expensive. Therefore, book a parking space at Bremen Airport, which will only take a few minutes.
Book a parking space at Bremen Airport!
Book your preferred parking space near Bremen Airport today using our convenient online booking system and look forward to a relaxing holiday.